Contemporary Dressing from Casual to Glam
Contemporary dressing from casual tees to body conscious after-hours glamour with an independent spirit and French sense of style. Go to: Ne Quittez Pas, Sundress, Lilka, Rue Stiic, CP Shades, Mo:Vint, Guest Editor, Piper by Townsen, Foxiedox, Tularosa, Sweaters
| | | |
| --- | --- | --- |
| | | |
| Chenille Mock Neck Pullover | Lovely Cardigan | Alpaca Blend Boxy Sweater |
| Polyester | In a refurbished church along the canals of Amsterdam, the creatives at Scotch & Soda share the latest poems, artifacts and treasures that have sparked their imaginations. Inspired by worldly wonders, each global collection fuses unexpected patterns with classic textiles, resulting in the brand's signature era-mixing style. | Crafted from an alpaca fleece blend, this super-soft sweater features a ribbed hem for a classic look. |
| | | |
| --- | --- | --- |
| | | |
| Ruffled V-Neck Pullover | Esti Pullover | Ruffle-Sleeve Mock Neck Tunic |
| Los Angeles-based artist and designer Hannah Byun finds inspiration in both everyday objects and unusual sights. Using colorful graphics and fun textiles, she founded Hansel from Basel to transform ordinary clothing and accessories into whimsical, wearable works of art. | Linen, rayon, nylon, spandex | Acrylic, polyester, nylon |
| | | |
| --- | --- | --- |
| | | |
| Talma Ruffled Poncho | Analisa Fringed Pullover | Striped Ruffle-Sleeve Pullover |
| Acrylic | With each striking silhouette, Cecilia Prado embraces femininity and texture through her unique approach to design. Using bold, statement fabrics in an array of flattering patterns, each garment infuses a contemporary design with traditional elements for a timeless look. | Harlyn's silhouettes appeal to the understated femininity of the modern woman, while embracing a charming quirkiness that emboldens individual style. Sure to make a statement, each piece is designed for the free of spirit and is easily outfitted for any adventure. |
| | | |
| --- | --- | --- |
| | | |
| Rails Starry Boatneck Pullover | Keila Stitched Pullover | Fluted-Sleeve Pullover |
| Refined, sophisticated and always relaxed, Rails pieces convey essential SoCal style. Founded in 2008 by Los Angeles native Jeff Abrams, the brand offers iconic buttondowns and so-soft pullovers that embody the laidback culture of the West Coast - think breezy, borrowed-from-the-boys staples well-made enough to serve as layering essentials for years to come | Cotton, acrylic, nylon | Viscose, cotton |
Informed by the effortless energy of a sunny summer day, Tularosa creates casually delicate collections for the modern free spirit. Crafted with earth-toned hues, feminine lace and airy fabrics, each piece is made to elevate an easygoing wardrobe.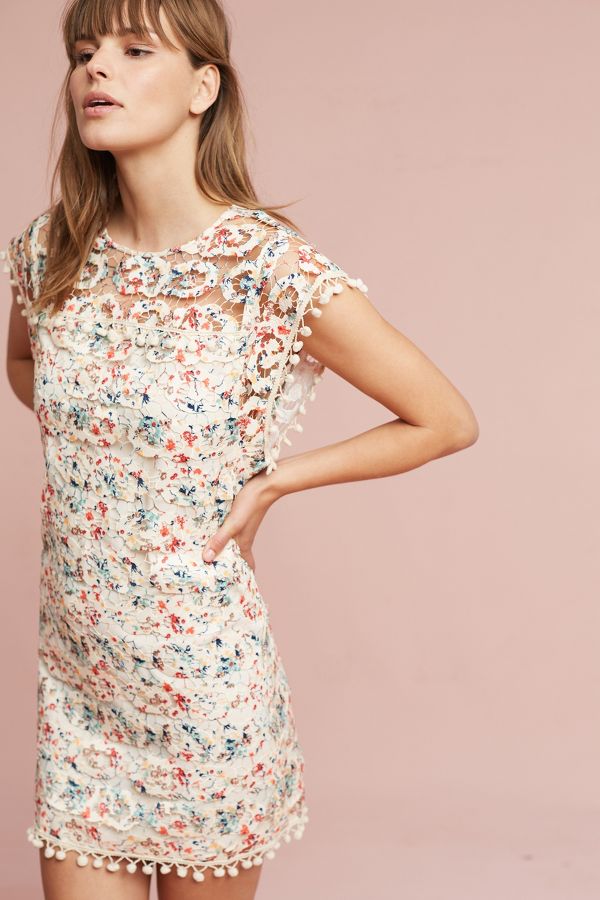 Elba Dress
Delicate poms makes this floral dress a warm-weather essential.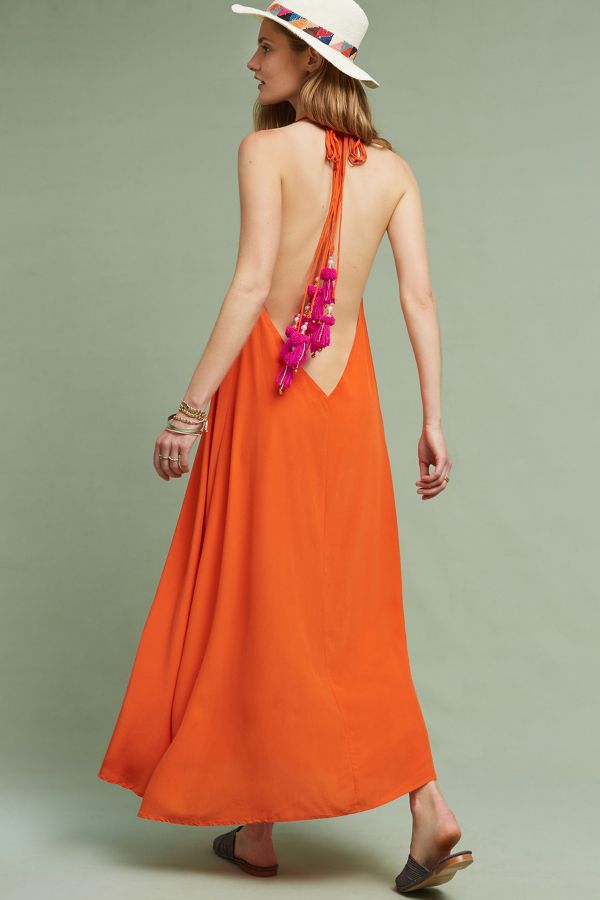 Nikita Halter Cover-Up
Colorful tassels adorn this floor-sweeping cover-up that's sure to make a statement on your summer getaway.
Mo:Vint is "modern vintage" – a collection of timeless pieces with updated silhouettes and styles that suit the twenty-first-century woman. Inspired in equal parts by the understatedly edgy New Yorker, the effortlessly chic Parisian and the breezy, bohemian Californian, the designers at Mo:Vint offer effortless, comfortable pieces that integrate seamlessly into your everyday wardrobe.
Using natural and sustainable fabrics, the artisans at CP Shades handcraft each beautifully constructed, perfectly timeless garment in view of the San Francisco Bay.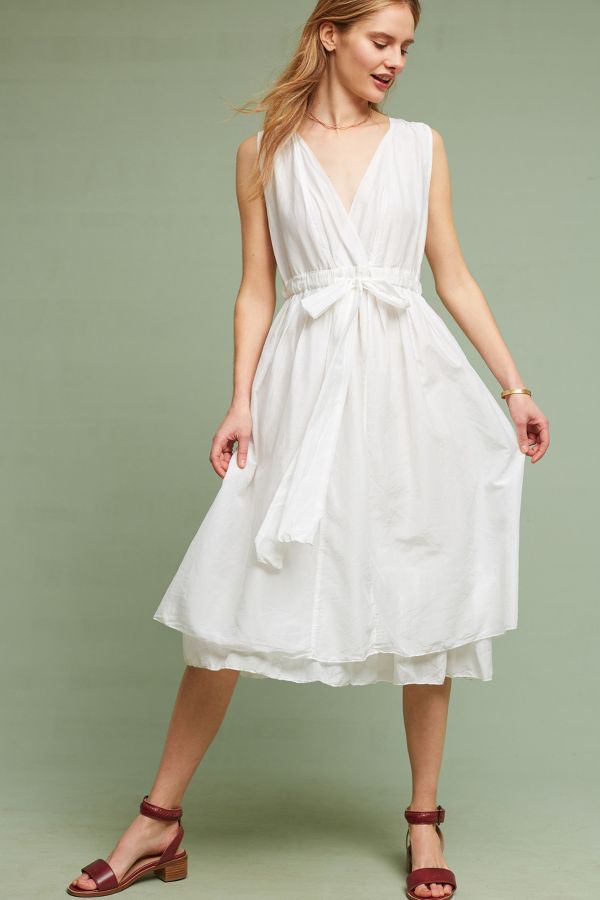 Julietta Midi Dress
This super-soft midi boasts a deep v-neck and a flattering sash for event-ready style.
From swimsuits to leisure wear, founder Jillian Beed's designs are as dynamic and versatile as the women who wear them, whether they're running errands near home or jet-setting across Europe. Handmade in Bali, each Rue Stiic silhouette is an embodiment of the lifestyle of the sophisticated wanderer, from its bohemian aesthetic to its use of globally inspired textures.
Go to:

Add French-Luxury to your favorites