Gifts for Him

M Clip Gold-Plated Stainless Steel Money Clip
M-Clip: The World's Finest Money Clip®—for men who expect nothing less than the best. Designed to hold an adequate amount of content, including credit cards and cash, and crafted in quality materials to stand the test of time

M Clip Gold-Plated Money Clip
M-Clip: The World's Finest Money Clip®—for men who expect nothing less than the best. Designed to hold an adequate amount of content, including credit cards and cash, and crafted in quality materials to stand the test of time.

Fold-Out Valet Travel Bag
Neiman Marcus nylon valet travel bag with PVC trim. Grip-strap top closure with hanging hook. Front zip pocket with logo patch detail. Inside, four clear zip pockets.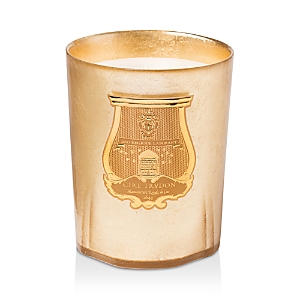 Cire Trudon Ernesto Grand Bougie Candle
Rum, oak wood and tobacco combine to aromatic effect in this indulgent candle. Made in France

Navy Monogrammed Duffel
Duffel made of cotton canvas. Polyester lining. Faux-suede trim; leather handles. Personalization is three initials in style and color shown.

Laguiole Woodcock Bolster Knife
The Laguiole knife is an enduring classic, popular with sportsman, farmers, and gentlemen for its slim, sinuous outline, a narrow, tapered blade, and high-quality construction. Ours was made in France, in the heart of the famous knife-making region of Laguiole. Traditionally, a bee is depicted on the bolster. However, we have chosen to celebrate the sport of bird hunting. A woodcock in flight adorns the handle, crafted in delicate marquetry.

Dior Beauty Sauvage Eau de Toilette, 2.0 oz.
A radically fresh composition, dictated by a name that has the ring of a manifesto. That was the way François Demachy, Dior Perfumer-Creator, wanted it: raw and noble all at once.

Le Saint Bernard Stag Knife
The Saint Bernard is a legendary mountain dog, originally used to guard the grounds of Switzerland's Hospice Saint Bernard and to help find and save lost and injured travelers. In that spirit, this knife boasts a traditional Alpine shape and features a precision mechanism with smooth opening and a secure locking blade. A staghorn handle and Savoy decor around the central pin of the handle continue the classic Alpine style. France

Le Chamois Folder
Named after the Chamois, a goat-antelope species native to the high mountains of Europe, this knife boasts a 12C27 steel blade with hand file work on the spring, making each piece unique. Crafted by Gilles Steinberg, whose business specializing in French pocket knives has a worldwide audience familiar with the intricacies of material choice and workmanship.

Guerlain Bois des Indes Candle
A spellbinding journey through the sacred history of India. Clouds of smoky woods and wafts of offerings intertwine. The sweetness of sandalwood swirls together with the scents of dried bark and spice-laden soil. Along the river, a feeling of peace settles in.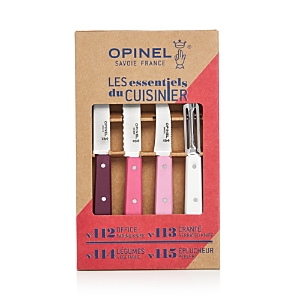 Opinel 4-Piece Essentials Knife Set
Stainless steel

Michael Aram Vincent Candle
This interpretation expresses a less conventional view of the flower. Inspired by the more earnest and frenetic spirit of Vincent Van Gogh's legendary paintings, Michael Aram chose to embody the contorted, almost threatening beauty of the bloom as it transitions through each stage of its existence.


Boulangerie Jar
With a 20-year legacy, Minnesota-based fragrance label Illume is best known for its luxuriously-scented, clean-burning candles. Each signature scent is crafted by hand from all-natural, food-grade ingredients like coconut wax and essential oils, creating an inviting atmosphere wherever one is lit. The mouthwatering aromas of French desserts arise from vintage Parisian pottery replicas.

Baccarat Lucky Butterfly, Iridescent Diamante
Butterfly made of lead crystal. France

Baccarat Everyday Baccarat Assorted Tumblers
Six-piece set of assorted tumblers in a beribboned gift box. Lead crystal. Six-piece set includes one of each design shown. France

Mary Jurek Melitta Candle Snuffer with Bee
Stainless steel and brass candle snuffer.

Guerlain Hiver en Russie Candle
A return to the dream of the sparkling palaces and sumptuousness of Holy Russia. The scalding-hot scented tea of a samovar blends with the smell of smoldering wood. Precious ashes of frankincense enriched with myrrh illustrate the mystical splendor of churches with golden domes
Gifts for the Home

Agraria Monique Lhuillier Diffuser, 7.4 oz.
Agraria's Citrus Lily is a fresh and sophisticated bouquet of orange blossoms, gardenias and jasmine, blended with freesia, ylang-ylang, sandalwood and musk. This boldly modern and romantic fragrance is a creative collaboration between America's iconic home fragrance company, Agraria, and Monique Lhuillier, one of America's foremost fashion designers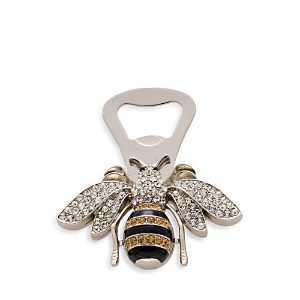 Joanna Buchanan Bee Bottle Opener
Stainless steel/glass/enamel/zinc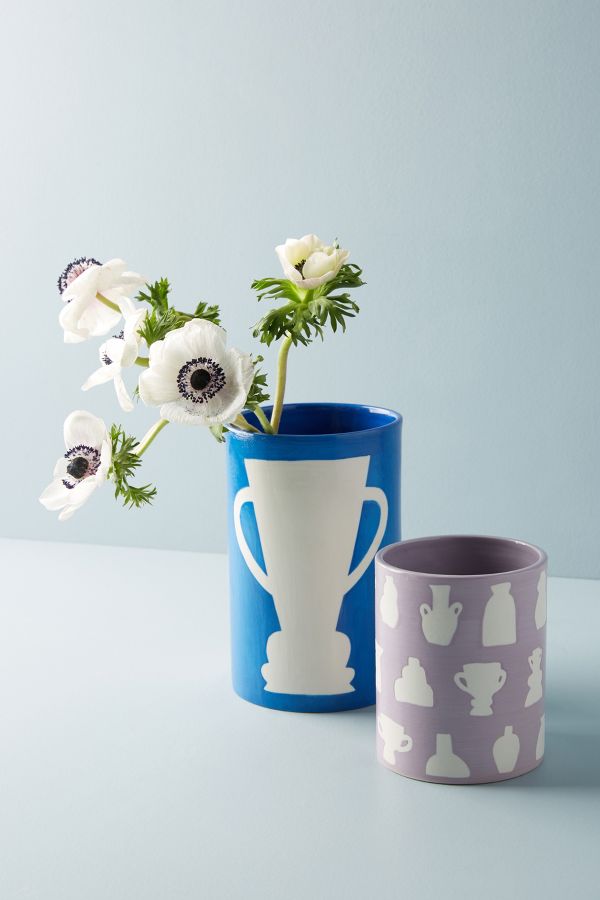 Sandwich Shop Shapes Vase
Inspired by Matisse's cut shapes and the seemingly arbitrary nature of his arrangements, this collection is an homage to Ancient Greek motifs.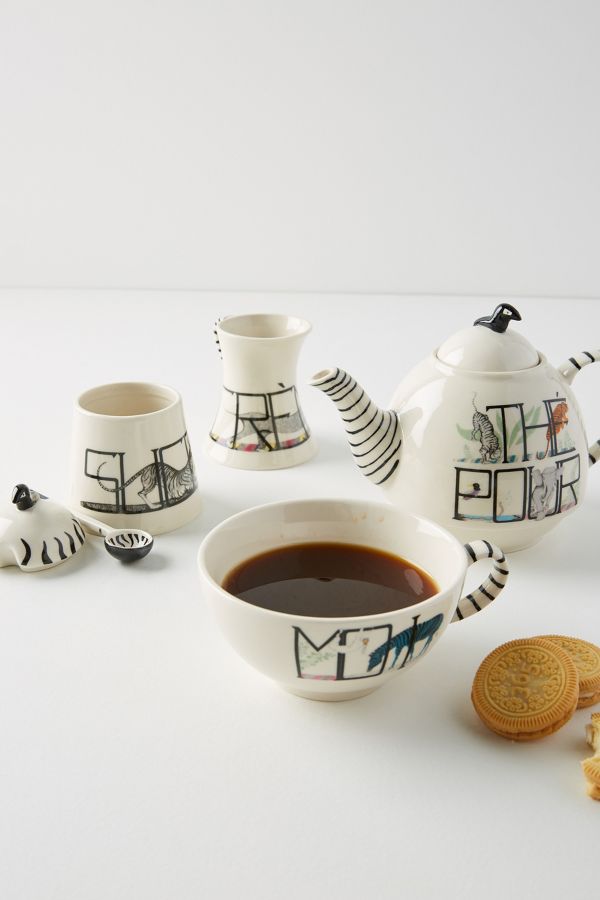 Tea For Me Set
Though technically an illustrator and designer by trade, we consider Parisian artist Florence Balducci to be a professional visionary. Her whimsical works of art recall her lifelong love of literature, composition and fashion, while suggesting a magpie's eye for all things charming and peculiar. Includes stacked teapot and teacup. Decaled stoneware. Dishwasher and microwave safe

Brass Pinecone Candle Snuffer
Beautifully crafted to evoke the winter forest, this intricately detailed snuffer is handmade from brass

Gourmet Salt & Pepper Kit in Wooden Gift Box
Various black and white peppers and specialty salt—sourced from all over the world. Made in France.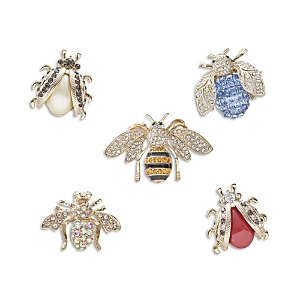 Joanna Buchanan Mini Bug Decorative Clips, Set of 5
Zinc/glass/resin

Couzon Louis Assorted Steak Knives, Set of 6
18/10 stainless steel. Oak wood handle. Dishwasher safe.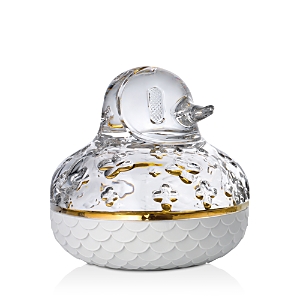 Baccarat The Zoo Duck
A charmingly plump silhouette pairs with luxe cut details in this enigmatic statuette, featuring scalloped duck feathers, small diamond cuts around the face and a striking porcelain base. A subtle gold band completes the charming figure with a festive flourish

Lipault Wheeled Weekend Bag Luggage
Lightweight, durable wheeled weekend bag. Silky nylon twill.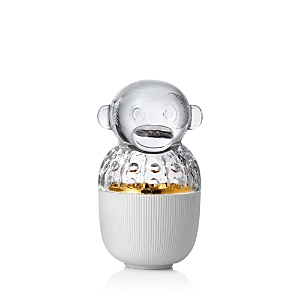 Baccarat The Zoo Monkey
A charmingly plump silhouette pairs with luxe cut details in this enigmatic statuette, featuring small diamond cuts around the face and a striking porcelain base. A subtle gold band completes the charming figure with a festive flourish.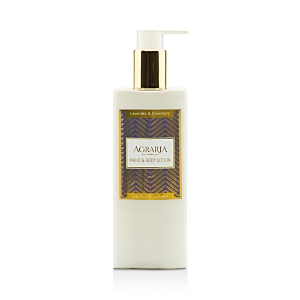 Agraria Lavender & Rosemary Hand & Body Lotion
French lavender and Italian rosemary pair with bergamot and English amber in this velvety hand and body lotion, featuring premium emollients, vitamin E and extracts of marine algaefor antioxidant properties.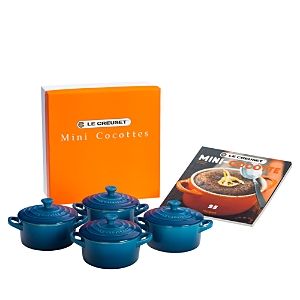 Le Creuset Set of 4 Mini Cocottes with Mini-Cocotte Cookbook
Le Creuset's ultra-durable stoneware collection features moisture-blocking to prevent cracking, and a nearly-nonstick glazed interior for easy food release. The enamel exterior resists scratching and staining.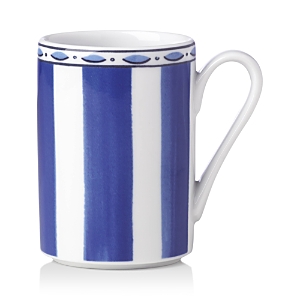 Dansk Belgium & Parisian Mug
Brimming with rustic charm, this all-purpose porcelain piece is highlighted by a classic blue and while palette with a hand painted feel.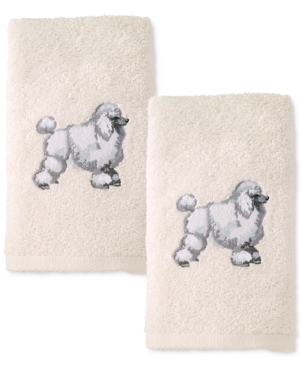 Avanti Dog 2-Pc. Cotton Hand Towel Set
Perfect for a pet-lover, the Avanti Dog set of two hand towels features welcoming canine designs on plush cotton terry.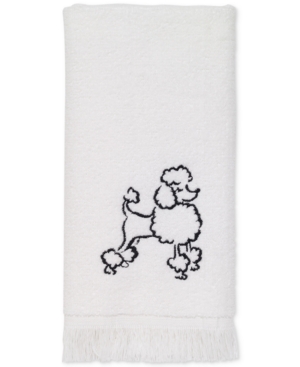 Avanti Chloe Bath Collection
Add some fun, colorful style to your bathroom essentials with the Chloe bath collection from Avanti.
Gifts for Her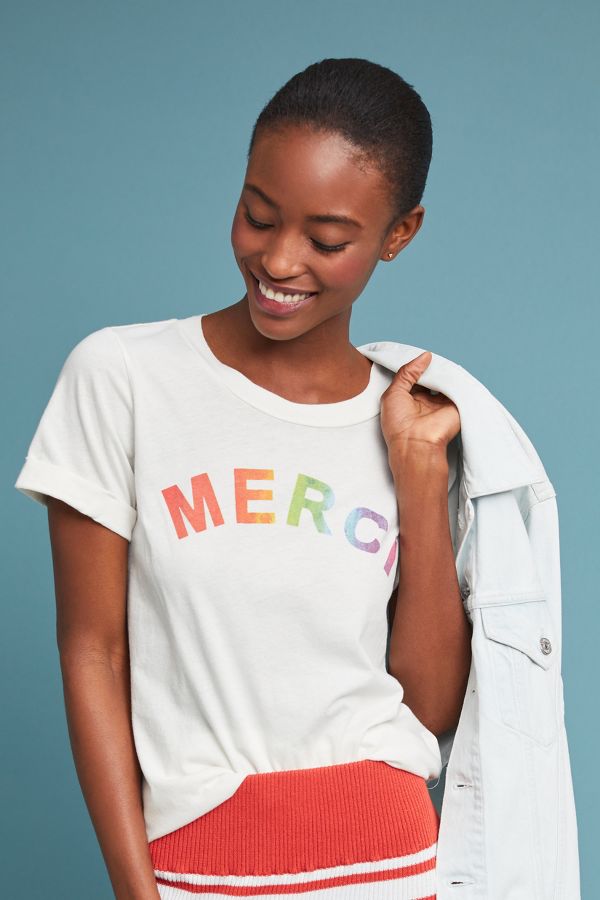 Sol Angeles Rainbow Merci Graphic Tee
Cotton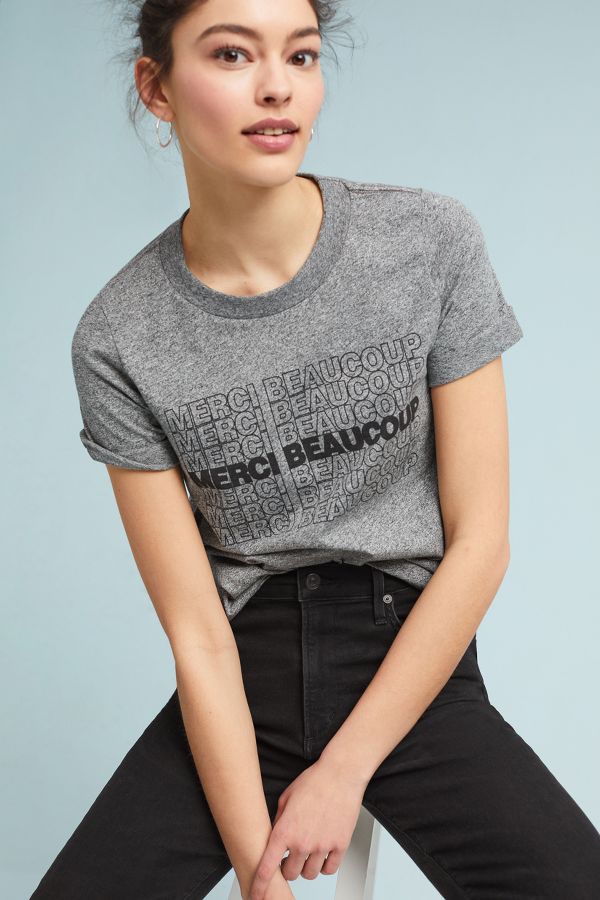 Sol Angeles Merci Beaucoup Graphic Tee
Cotton, polyester. Rolled sleeves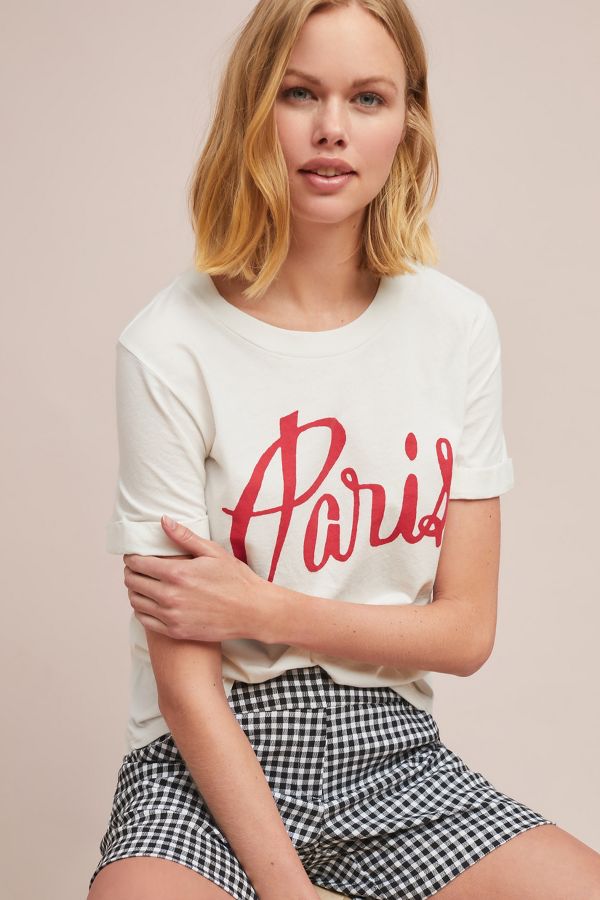 Sol Angeles Paris Graphic Tee
Cotton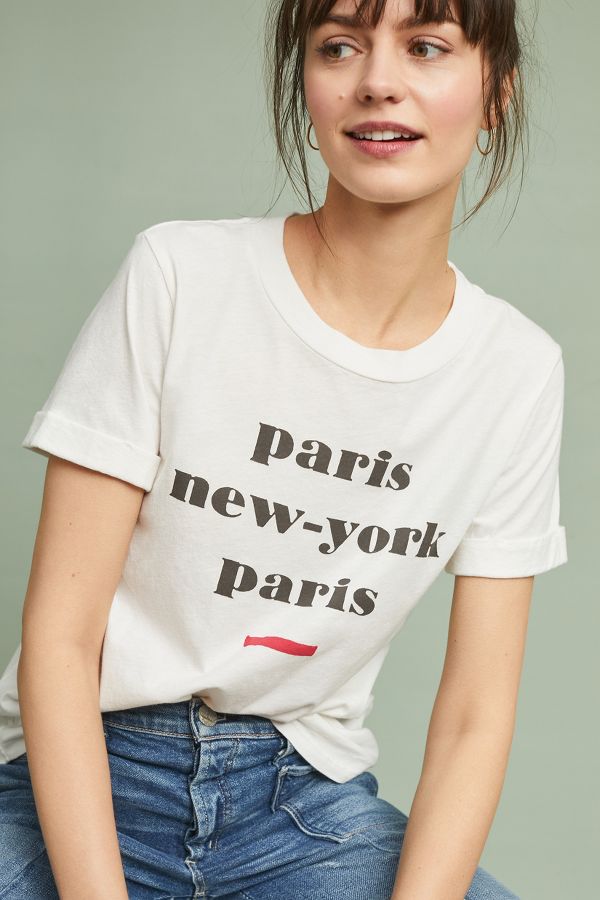 Sol Angeles Roundtrip Graphic Tee
Cotton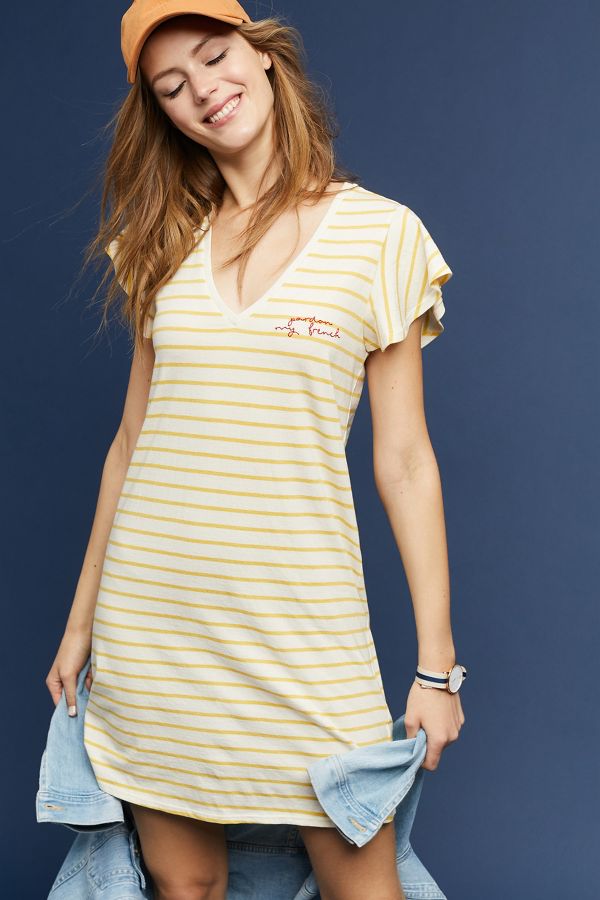 Pardon My French Dress
Cotton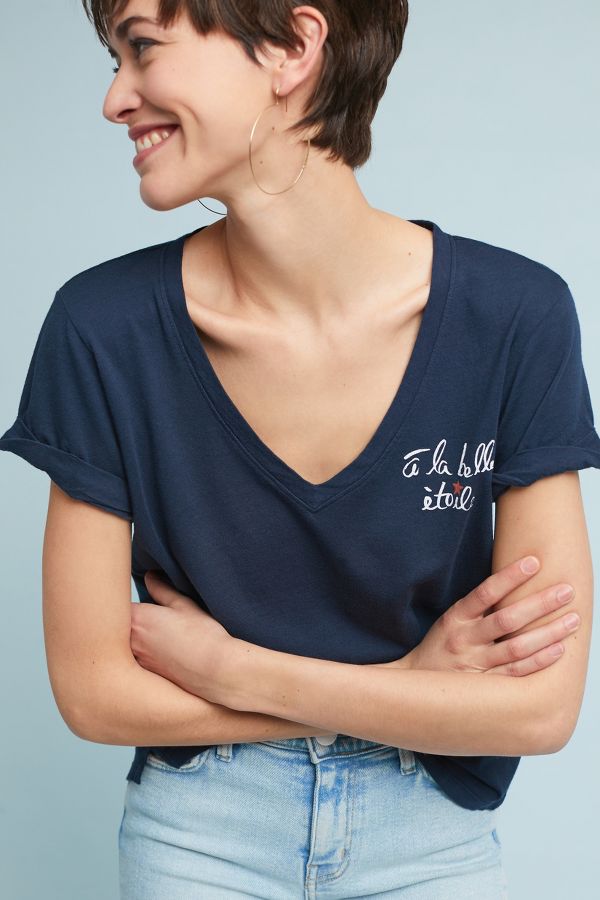 Beautiful Star Tee
Cotton, modal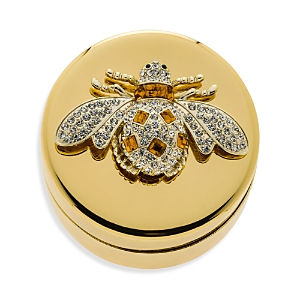 Joanna Buchanan Bee Jewelry Box
Suede-lined. 14K gold-plated brass/zinc/glass/suede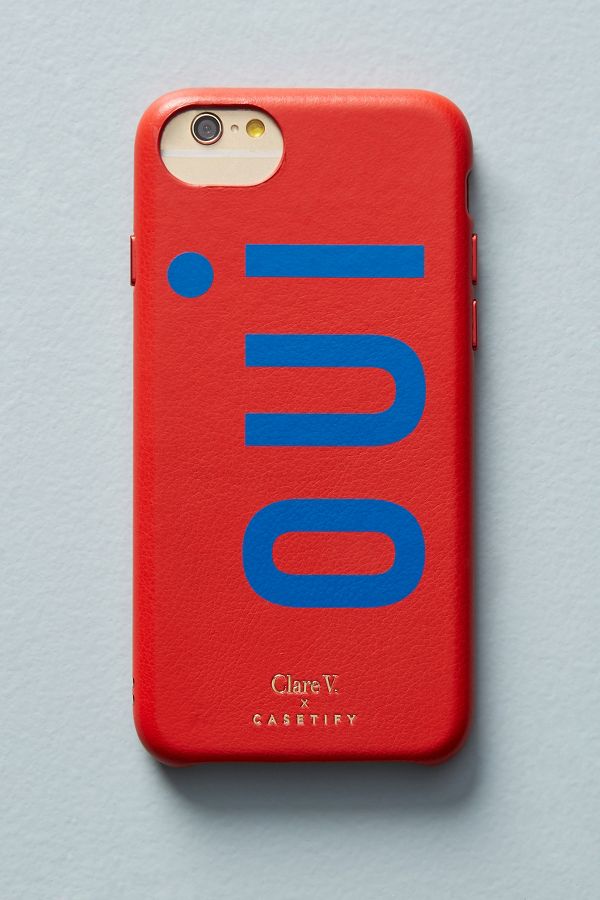 Oui Leather iPhone Case
Designed by Clare V. The chic French sensibility that defines her luxe handbags transforms this phone case into a stylish accessory.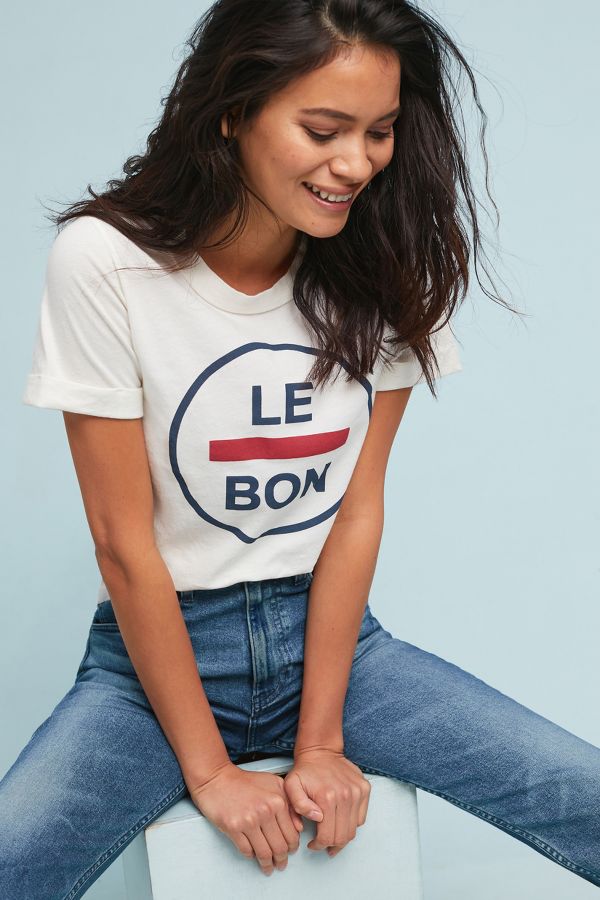 Sol Angeles Le Bon Graphic Tee
Cotton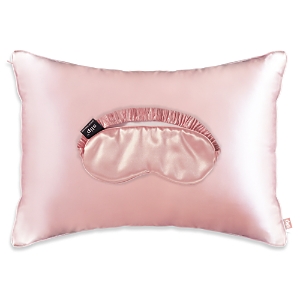 slip Silk Travel Set
Set includes: travel pillow with slipsilk pillowcase; sleep mask. Sleep mask has a silk-covered elastic band. Embroidered logo at corner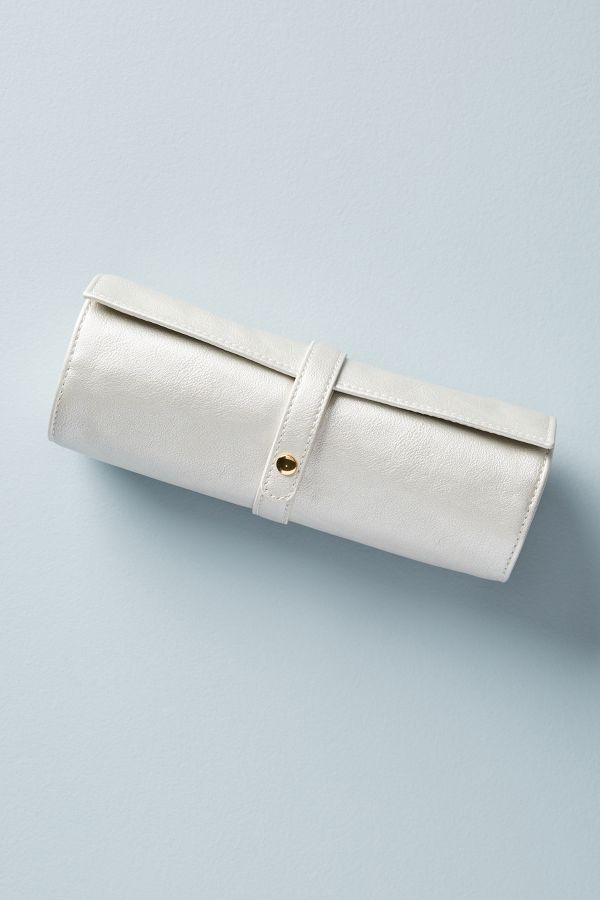 Claude Jewelry Roll
Keep your jewelry organized and tangle-free with this sleek and stylish jewelry roll, complete with a zippered compartment for necklace, rings, earrings, and more.

Color Dunes Ravenna Wristlet Pouch Bag, Metallic
Classic design in stripes with a zip closure and a wrist strap to complement your on-the-go lifestyle. Personalize with three-initial monogram in choice of embroidery style. Lined inside, it also has card slots for easy organization. Shell, cotton canvas; lining, polyester; trims, faux suede.

Color Dunes Ravenna Metallic Tote
Ravenna canvas tote has a classic shopper silhouette. Faux-suede handles and tassel. Cotton; polyester lining.

Ravenna Metallic Duffel
Handcrafted canvas duffle bag with metallic accents. Faux-suede trim and tassel. Two-way zip top closure. Rolled top handles. Adjustable shoulder strap.

Pink Monogrammed Duffel
Duffel made of cotton canvas. Polyester lining. Faux-suede trim; leather handles. Personalization is three initials in style and color shown.