Gifts for Him

The French Farm Grinders
Sea salt and pepper mixes. Made in Italy

Alain Saint Joanis Palace Rio Wood Steak Knives, Set of 6
Handcrafted set of six knives. Steel blade and beech wood handle. Dishwasher safe. Made in France.

Moncler Men's Graphic Logo-Print T-Shirt
Moncler T-shirt with block-letter logo graphic print. Crew neckline. Straight hem.

Moncler T-Shirt
Moncler jersey T-shirt. Logo patch at chest. Crew neckline. Short sleeves. Pullover style.

Moncler Grenoble Men's Rossiniere Puffer Vest
Moncler Grenoble "Rossiniere" quilted vest. Drawstring, hooded neckline; zip front. Side zip pockets.

Authentic Models Jules Verne Balloon Model
Balloons combine color, decor and science, all-in-one. They're as fascinating today as they were a century ago. Imagine viewing the earth from above, free as a bird, holding onto a balloon basket.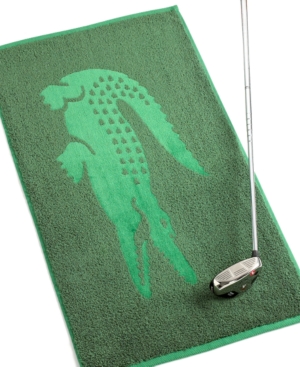 Lacoste Golf Hand Towel
Putt-putt! Look like a true golfer with this preppy hand towel from Lacoste, perfect for keeping your hands dry and wiping down clubs and golf balls.

Palais des Thes Flavored Teas Vial Set
Ten-vial boxed flavored tea set. Makes up to 60 cups of tea. Box size: 10"W x 6"D x 1"T. Ingredients: Tea, spices, flowers and herbs. Made in France

7-Tier Macaron Tower
120 assorted macarons with a four-tier clear plastic display tower. Macaron flavors include Salted Caramel, Pistachio, Cookie Dough, Honey & Lavender, Butter Pecan, Italian Cream, Raspberry, Lemon Fleur de Sel, Rose & Lychee, Chocolate, Almond, and Vanilla. JOY Macarons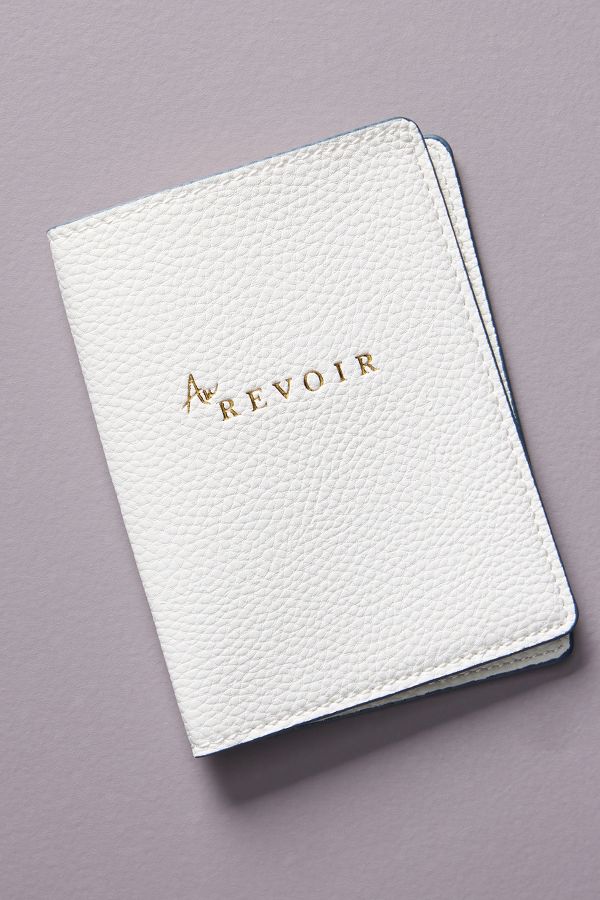 Au Revoir Passport Holder
Francophiles will delight in this charmingly chic passport holder.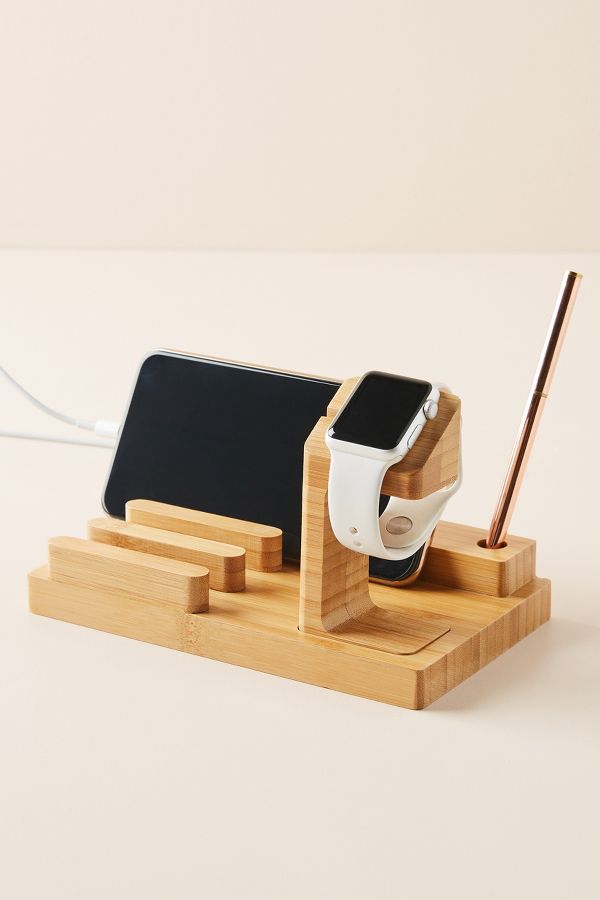 Desktop Charging Station
Wood, plastic, metal. Can hold two smart phones, one tablet, and one smart watch

AERIN Shagreen Poker Set
Handcrafted, stylish 300-piece poker set comes in a luxurious shagreen case, includes two decks of playing cards, along with an AERIN-embossed dealer button and poker chips, all stored neatly in partitioned columns. Designed by Renzo Romagnoli, whose Italian company has been crafting classic game sets since 1972. Embossed shagreen, brass hardware, and suede lining.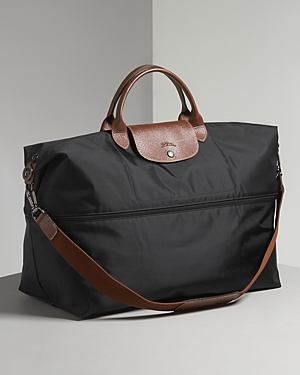 Longchamp Le Pliage Expandable Travel Duffel Nylon Weekender
Longchamp's chic nylon weekender boasts an expandable silhouette that accommodates longer trips and chronic over-packers alike. An optional, adjustable canvas strap makes it easy to sling over your shoulder when you're in transit.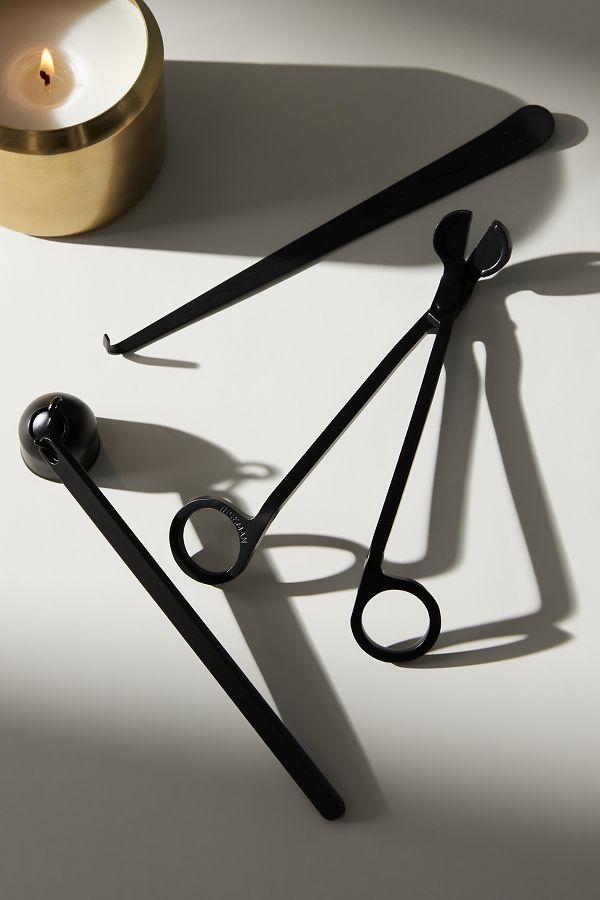 Wickman Candle Accessories Gift Set
The perfect gift for candle lovers, this accessories set includes everything you need to optimize the longevity of your favorite home fragrances.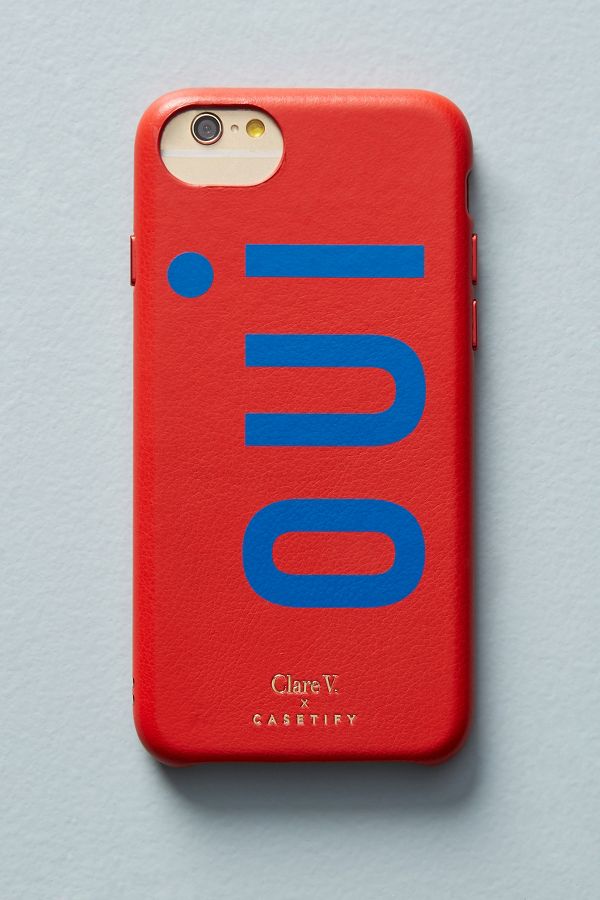 Oui Leather iPhone Case
Designed by Clare V. The chic French sensibility that defines her luxe handbags transforms this phone case into a stylish accessory.

M Clip Gold-Plated Money Clip
M-Clip: The World's Finest Money Clip®—for men who expect nothing less than the best. Designed to hold an adequate amount of content, including credit cards and cash, and crafted in quality materials to stand the test of time.

Dior Beauty Sauvage Eau de Toilette, 2.0 oz.
A radically fresh composition, dictated by a name that has the ring of a manifesto. That was the way François Demachy, Dior Perfumer-Creator, wanted it: raw and noble all at once.

Baccarat Everyday Baccarat Assorted Tumblers
Six-piece set of assorted tumblers in a beribboned gift box. Lead crystal. Six-piece set includes one of each design shown. France

Palais des Thes Paris For Him & Her Tea Duo Set
Set includes Paris for Him black tea and Paris for Her green tea. Makes up to 100 cups of tea. Made in France.

Guerlain Bois des Indes Candle
A spellbinding journey through the sacred history of India. Clouds of smoky woods and wafts of offerings intertwine. The sweetness of sandalwood swirls together with the scents of dried bark and spice-laden soil. Along the river, a feeling of peace settles in.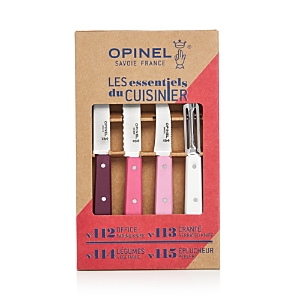 Opinel 4-Piece Essentials Knife Set
Stainless steel
Gifts for the Home

Honey Bee Box
Handcrafted hinged metal box with a 14-karat gold finish. Hand enameled and handset with Swarovski® crystals. Hand-painted design.

Elegant Swoosh Bowls, Set of 2
Handcrafted, strikingly elegant bowls has clean lines with enamel on the inside with gold finish on the outside.

Baccarat Butterfly Tic-Tac-Toe Set
Butterfly tic-tac-toe set includes: five blue butterflies, five silver butterflies, and one acrylic board. Lead crystal and acrylic.

5-Piece Napoleon Bee Hostess Set
Five-piece hostess flatware set. Forged of 18/10 stainless steel. Dishwasher safe.

Carved Solutions Eco-Luxury Fleur de Lys Courtesy Gift Set
Bathroom gift set includes: three triple milled, square soaps plus 12 linen like embossed towels. Fleur de lys graphic foil on soaps and towels. Plant based soap and airlaid towels.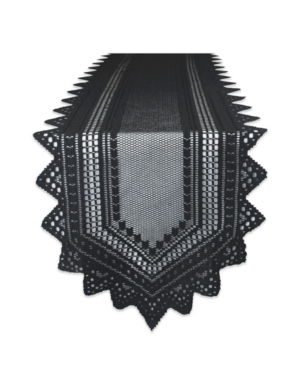 Nordic Lace Table Runner 14" x 72"
A fun and festive table runner! Design Imports table runners are the perfect items to decorate your table with for any occasion. Enjoy holiday entertaining, parties, gatherings, birthdays, special occasions, everyday meals and more.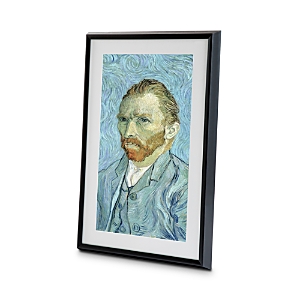 Meural Leonora Digital Canvas
Smart digital frame lets you upload, crop, filter and display your own photos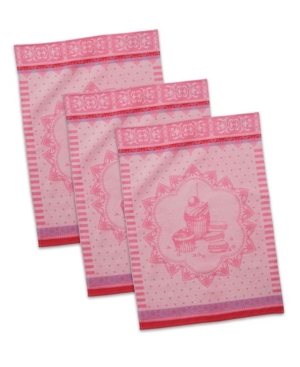 French Macarons Jacquard Dishtowel, Set of 3
Dii 100% Cotton, Machine washable 20" x 28" set of 3 French jacquard dishtowels are sophistication and trend all in one set. These beautiful decorative dishtowels are perfect for a French themed kitchen or home. Bring the French countryside to your home with traditional looking designs that look great and work for you in the kitchen.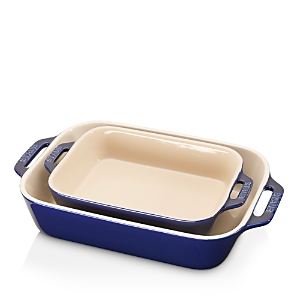 Staub Ceramic Rectangular Baking Dish 2-Piece Set
Highly scratch and stain resistant glass porcelain finish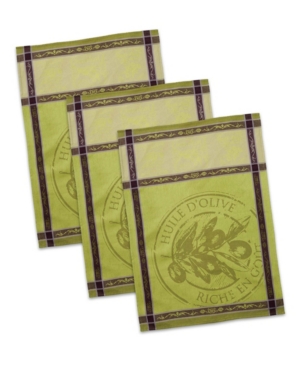 French Huile D'Olive Jacquard Dishtowel, Set of 3
Dii 100% Cotton, Machine Washable 20" x 28" set of 3 French jacquard dishtowels are sophistication and trend all in one set. These beautiful decorative dishtowels are perfect for a French themed kitchen or home. Bring the French countryside to your home with traditional looking designs that look great and work for you in the kitchen.

O My Goodness Hand Decorated Fun Day Butter Cookies
This Fun Day selection has been created for cookie lovers who want to celebrate the day!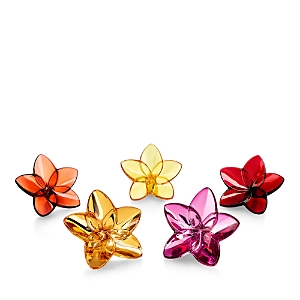 Baccarat Bloom Flower Power, Set of 5
Set includes: five blooms. Part of the Bloom Collection, designed by Jan Tesar. Decorative objet d'art with a pretty floral motif. Dimension: 3.5"H each. Crystal. Made in France

Haviland Le Frenchies Dessert Plates, Set of 4
Set of four assorted dessert plates. Porcelain china. Each, 9.5"Dia. Made in France.

Lafco Chamomile Lavender Master Bedroom Home Fragrance Mist
Sweet chamomile pairs with sprightly lavender in this aromatic home fragrance mist.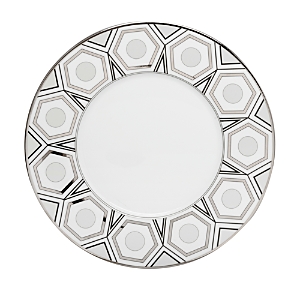 Haviland Hollywood Dinnerware
Limoges porcelain from France, finished with refined platinum, with an Art Deco-inspired motif...these are the elements that distinguish Havilland's glamorous fine dinnerware from the crowd.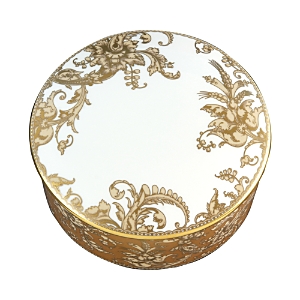 Prouna French Vine Jewelry Box
Decorated with delicate hand-painted scrolling designs, Prouna's jewelry box makes an artful home for your treasures.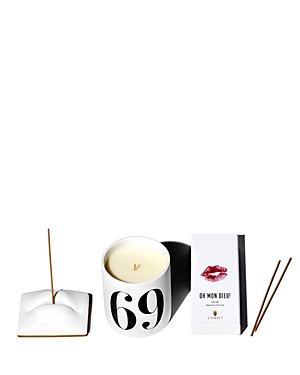 L'Objet #69 Oh Mon Dieu Gift Set
Inspired by Paris in the Sixties, these incense sticks feature a glamorous fragrance of cognac, lipstick, incense, leather, and caramel

GreenPan Paris Pro 11-Piece Set
The perfect mix of craftsmanship and convenience, this set offers a double hard anodized aluminum body for even heat conduction, along with a Thermolon coating for a healthy nonstick, utensil-safe finish. Ergonomic stainless steel handles allow for oven use, while a matte, dishwasher-safe coating offers convenience.

Baccarat Box of Assorted Wine Glasses, Set of 6
Handcrafted assorted wine glass set of lead crystal. France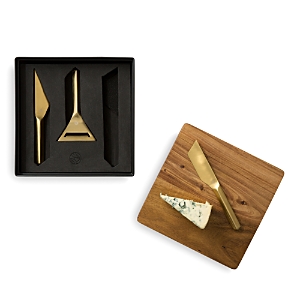 Rabbit Rbt Cheese & Knives Set
Includes 3 unique cheese knives and 1 melamine and wood case. Wood cover can be used as a cheese serving tray. Interior compartment for knife storage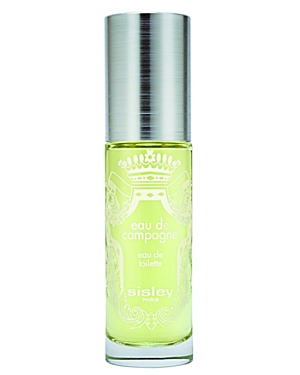 Sisley-Paris Eau de Campagne
Unique and exclusive, Eau de Campagne is a breath of fresh air, a breeze wafting straight in from the country, bearing with it a sense of well-being for every day. Its daring, dynamic, enveloping fragrance simply beckons you to relax and get away from it all. A fragrance for two. Bright, sparkling and elegant, Eau de Campagne is a light and luminous composition full of surprises - a real feel-good fragrance for both men and women.

Agraria Monique Lhuillier Diffuser, 7.4 oz.
Agraria's Citrus Lily is a fresh and sophisticated bouquet of orange blossoms, gardenias and jasmine, blended with freesia, ylang-ylang, sandalwood and musk. This boldly modern and romantic fragrance is a creative collaboration between America's iconic home fragrance company, Agraria, and Monique Lhuillier, one of America's foremost fashion designers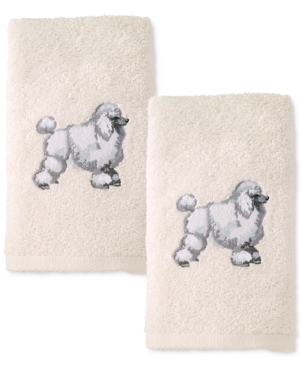 Avanti Dog 2-Pc. Cotton Hand Towel Set
Perfect for a pet-lover, the Avanti Dog set of two hand towels features welcoming canine designs on plush cotton terry.
Gifts for Her

Halcyon Days Save Water Drink Champagne Enamel Box
'Save water, drink champagne!' Follow these wise words and celebrate a special occasion with this exquisite hand crafted trinket box. Made in the heart of England by skilled enamellers this is the perfect gift to celebrate someone special in your life.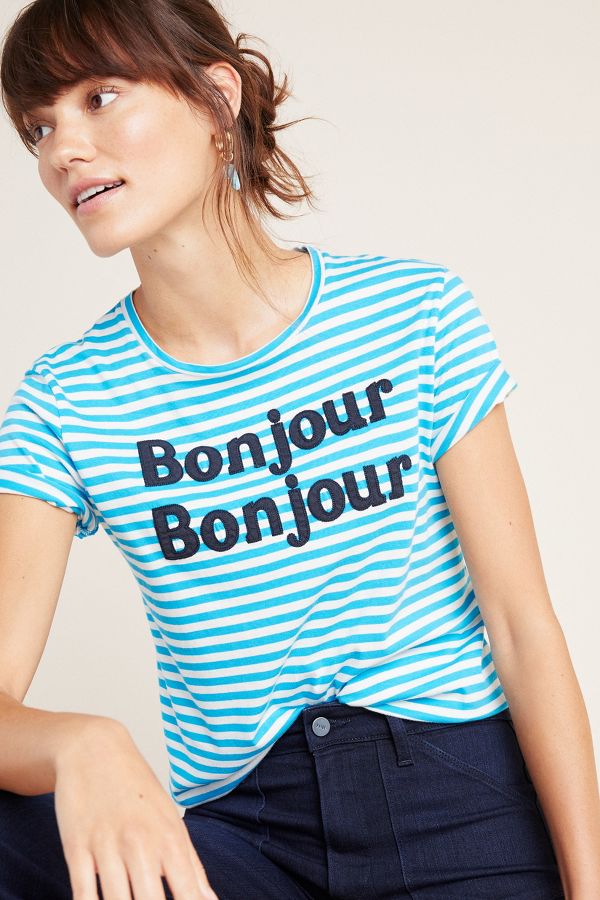 Bonjour Bonjour Graphic Tee
Cotton

Venus ET Fleur Butterfly-Print Eternity De Venus Le Petite Square Eternity
Containing four Eternity de Venus roses in a new canvas material box, this petite papillon ties into the emotions felt when falling in love. Includes: Four roses Handmade arrangement Keepsake box

O My Goodness Hand Decorated Happy Birthday Cookies
Set of six assorted hand decorated butter cookies. Each cookie weighs 2 ounces.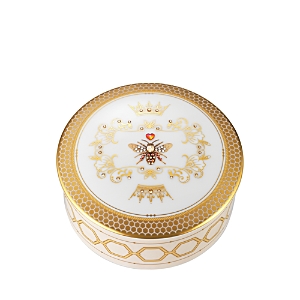 Prouna Queen Bee Jewelry Box
Graceful queen bee-inspired designs are detailed with 24K gold and glittering Swarovski crystals, making Prouna's jewelry box an artful home for your treasures.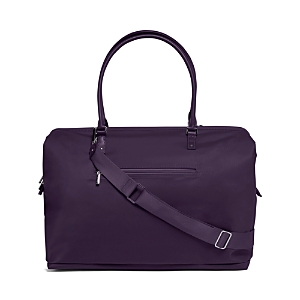 Lipault - Paris Lady Plume Weekend Bag 2.0

90% nylon/10% leather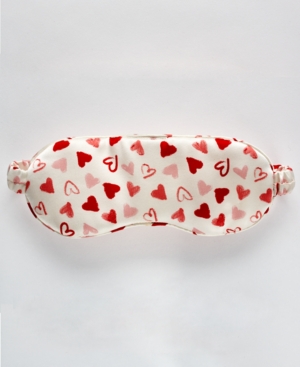 Silken Slumber Solid and Printed Silk Eye Mask Giftable Collection
Styled in luxurious silk which helps minimize wrinkles and reduce sleep crease, these sumptuous silk eye masks lend next-level style and comfort to your sleep experience.

Assouline Eternally Ritz Book
A look inside the legendary Ritz hotel in Paris, the story of its founder Cesar Ritz, how is ideas revolutionized the hospitality industry, anecdotes of famous celebrities and personalities who lived there or stayed there. Silk hardcover printed in five colors.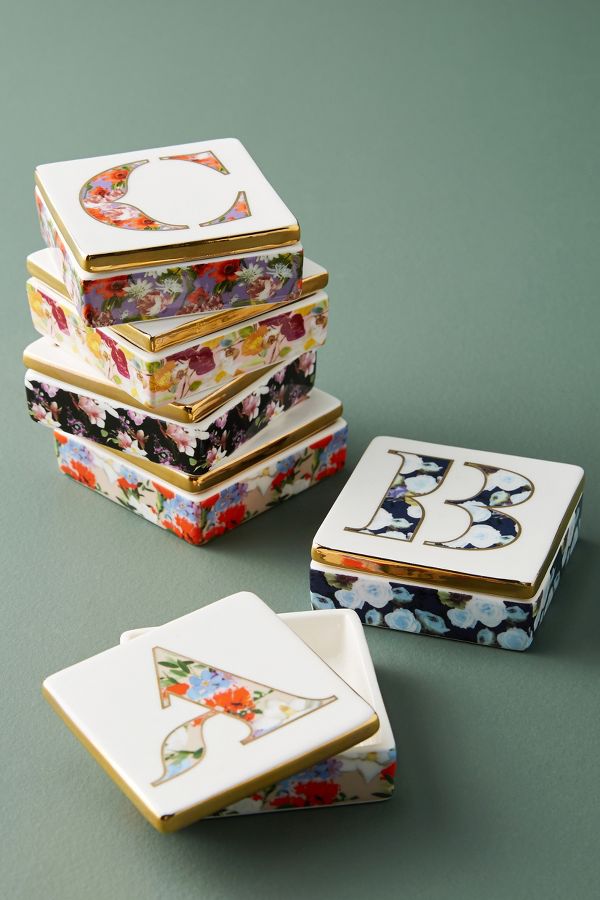 Monogram Lidded Jewelry Box
Handpainted stoneware; hand-applied decal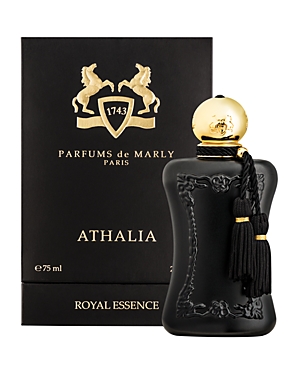 Parfums de Marly Athalia Eau de Parfum
Mystical, powerful and refined. Athalia Eau de Parfum, an unapologetically feminine fragrance draws its sophistication from the courts of King Louis Xv. Enchanting Athalia opens with a mysterious swirl of smoky incense, blended with the softness of rose and the sting of bitter orange.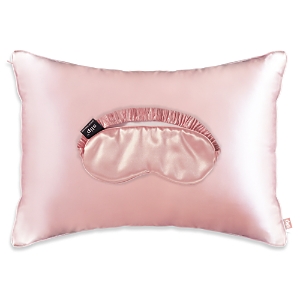 slip Silk Travel Set
Set includes: travel pillow with slipsilk pillowcase; sleep mask. Sleep mask has a silk-covered elastic band. Embroidered logo at corner

Baccarat Lucky Butterfly, Iridescent Diamante
Butterfly made of lead crystal. France

Guerlain Hiver en Russie Candle
A return to the dream of the sparkling palaces and sumptuousness of Holy Russia. The scalding-hot scented tea of a samovar blends with the smell of smoldering wood. Precious ashes of frankincense enriched with myrrh illustrate the mystical splendor of churches with golden domes

Mary Jurek Melitta Candle Snuffer with Bee
Stainless steel and brass candle snuffer.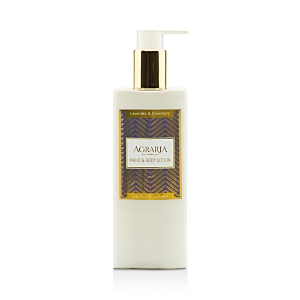 Agraria Lavender & Rosemary Hand & Body Lotion
French lavender and Italian rosemary pair with bergamot and English amber in this velvety hand and body lotion, featuring premium emollients, vitamin E and extracts of marine algae for antioxidant properties.

Michael Aram Vincent Candle
This interpretation expresses a less conventional view of the flower. Inspired by the more earnest and frenetic spirit of Vincent Van Gogh's legendary paintings, Michael Aram chose to embody the contorted, almost threatening beauty of the bloom as it transitions through each stage of its existence.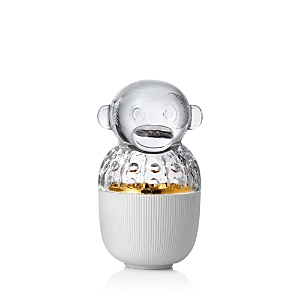 Baccarat The Zoo Monkey
A charmingly plump silhouette pairs with luxe cut details in this enigmatic statuette, featuring small diamond cuts around the face and a striking porcelain base. A subtle gold band completes the charming figure with a festive flourish.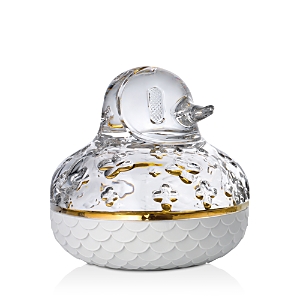 Baccarat The Zoo Duck
A charmingly plump silhouette pairs with luxe cut details in this enigmatic statuette, featuring scalloped duck feathers, small diamond cuts around the face and a striking porcelain base. A subtle gold band completes the charming figure with a festive flourish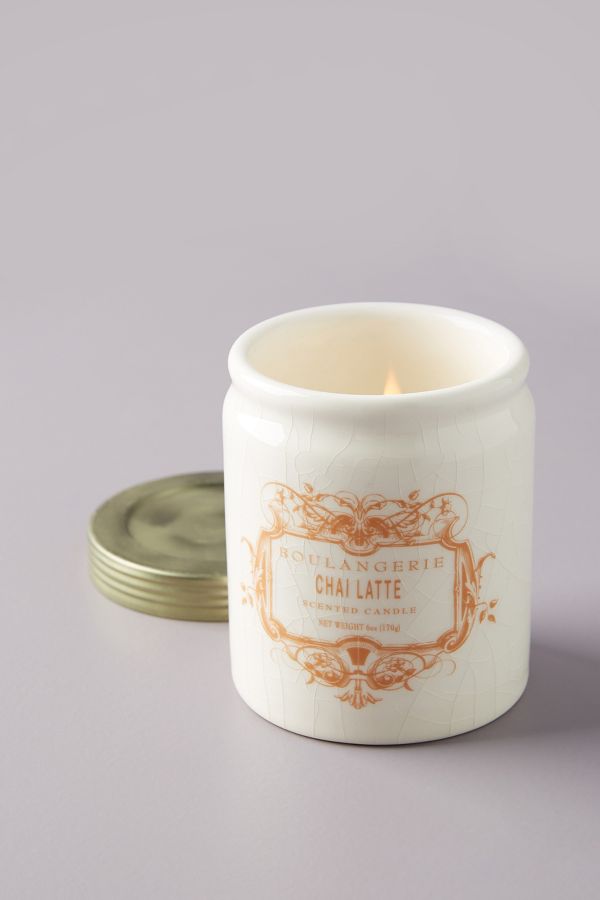 Boulangerie Jar
With a 20-year legacy, Minnesota-based fragrance label Illume is best known for its luxuriously-scented, clean-burning candles. Each signature scent is crafted by hand from all-natural, food-grade ingredients like coconut wax and essential oils, creating an inviting atmosphere wherever one is lit. The mouthwatering aromas of French desserts arise from vintage Parisian pottery replicas.