Gifts for Him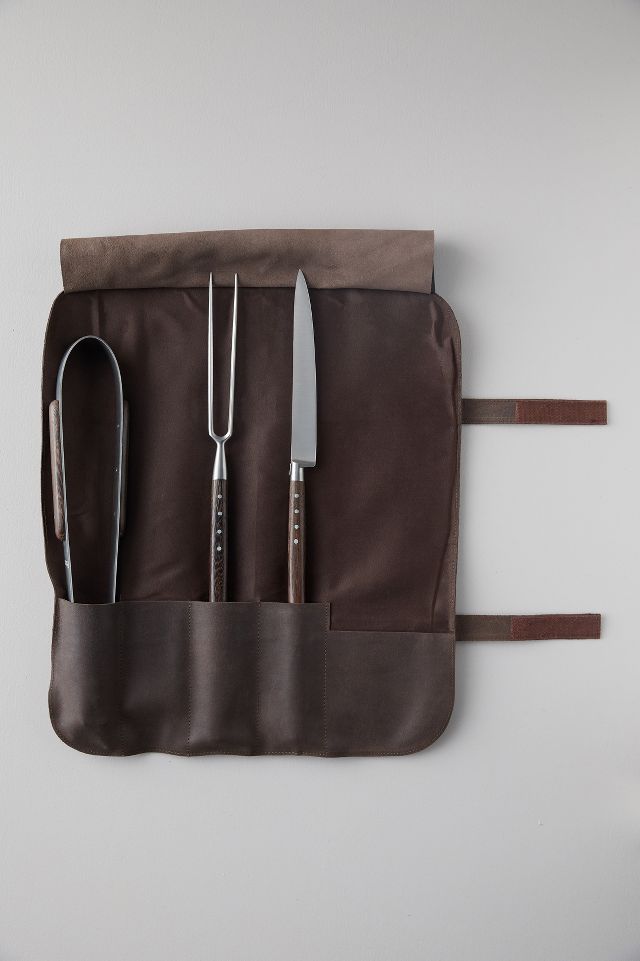 Laguiole Grill Set
For the serious grilling aficionado, this grilling set is the ultimate in efficiency, design, craftsmanship, and durability. Crafted by Laguiole, a renowned French knifemaker, this set comes with a fork, knife, spatula and tong set, perfect for flipping, slicing, piercing, and more. And it's all rolled up in a gorgeous leather case, perfect for storage and travel.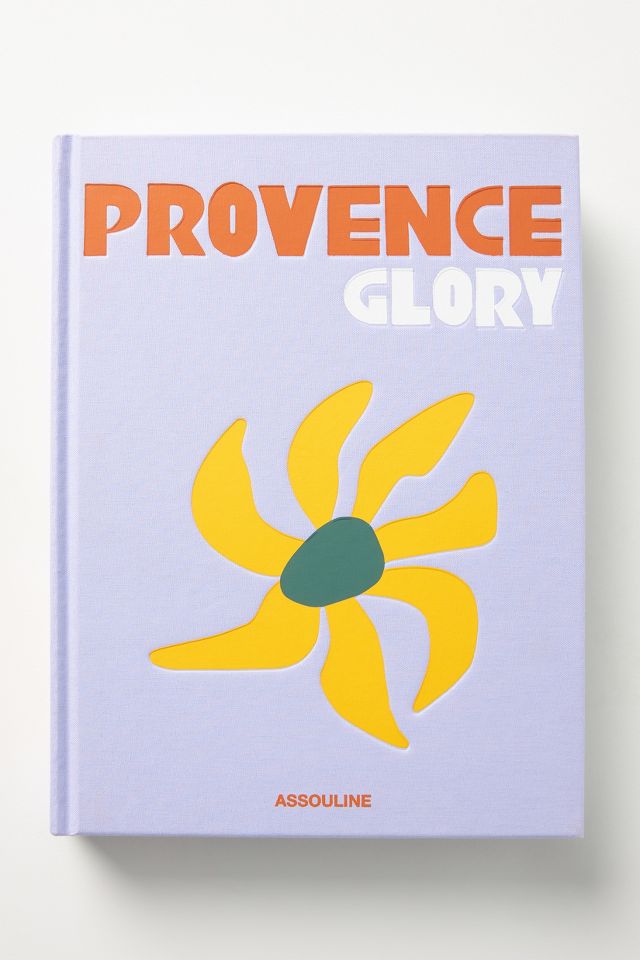 Provence Glory
Featuring more than 200 photos, this book invites you to explore Provence in all its glory - from its quaint towns and cities, to its Roman landmarks and medieval chateaus.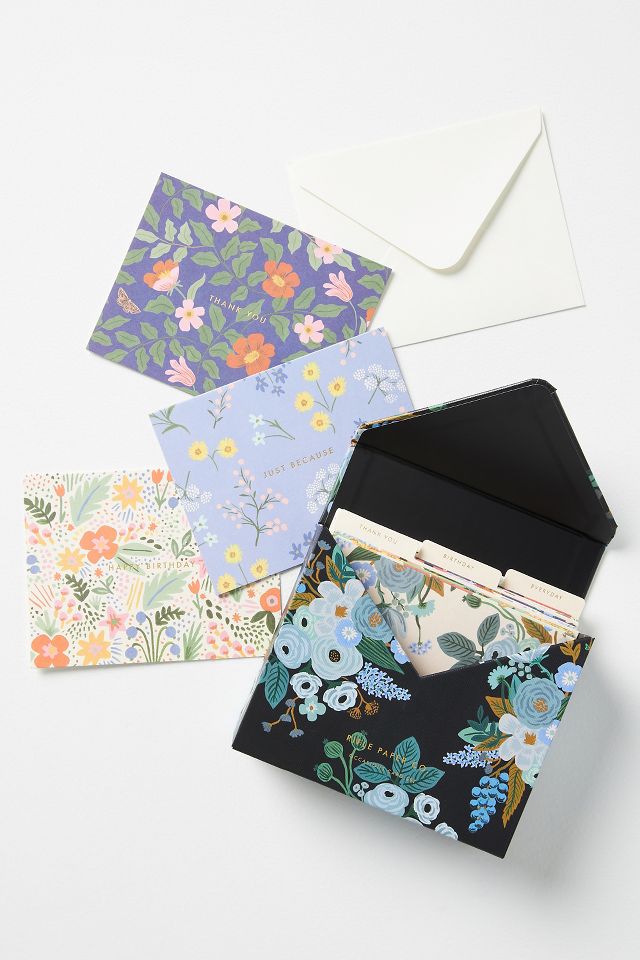 Rifle Paper Co. Essential Card Set
Set includes 5 thank you cards, 5 birthday cards, 2 congratulations cards, 2 every day cards, 1 sympathy card, and 15 envelopes. Paper, gold foil embellishments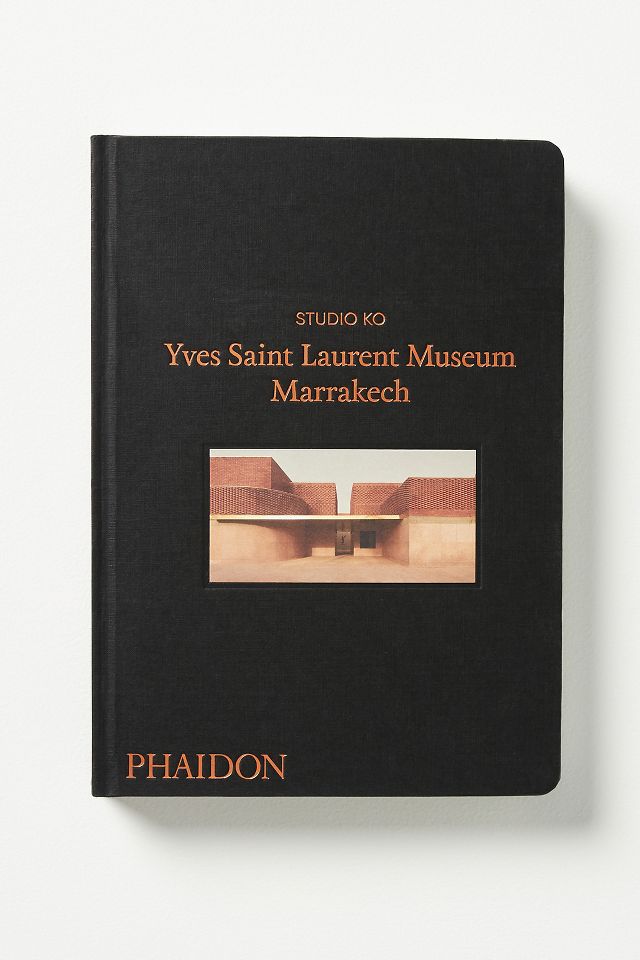 Yves Saint Laurent Museum Marrakech
This gorgeous coffee table book documents the process of designing, building, and opening the iconic Yves Saint Laurent Museum.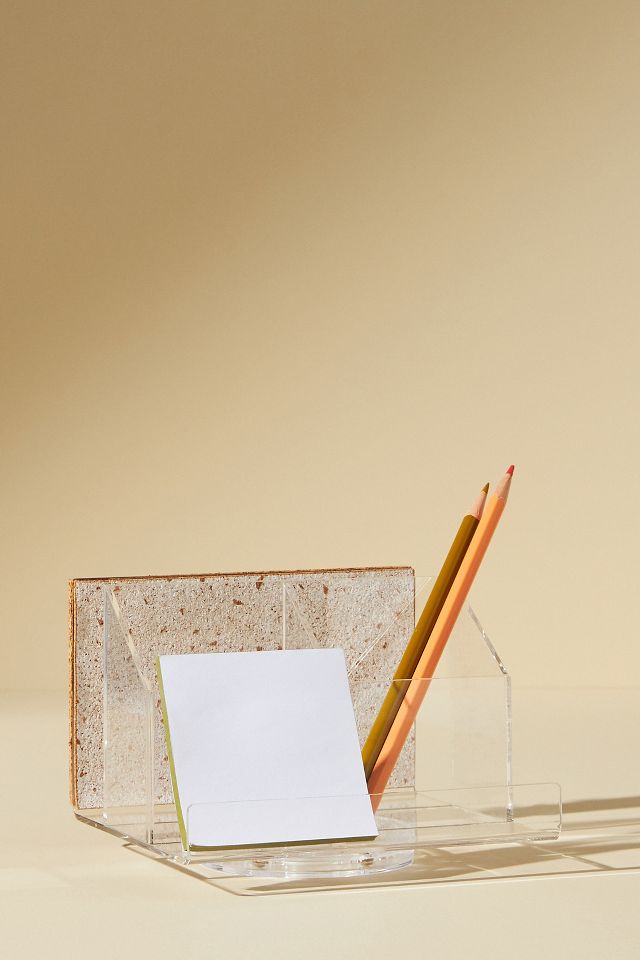 Acrylic Desktop Organizer
Acrylic, cork

Green Thumb Puzzle
100 pieces. Recycled paper, board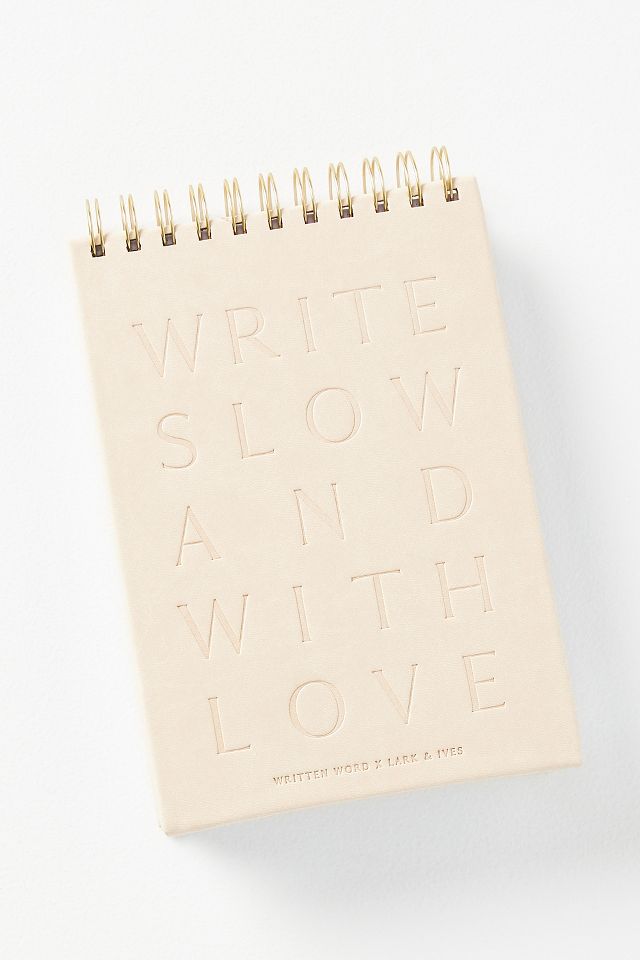 Leather Spiral Journal
Vegan leather, wire, paper. 160 dotted pages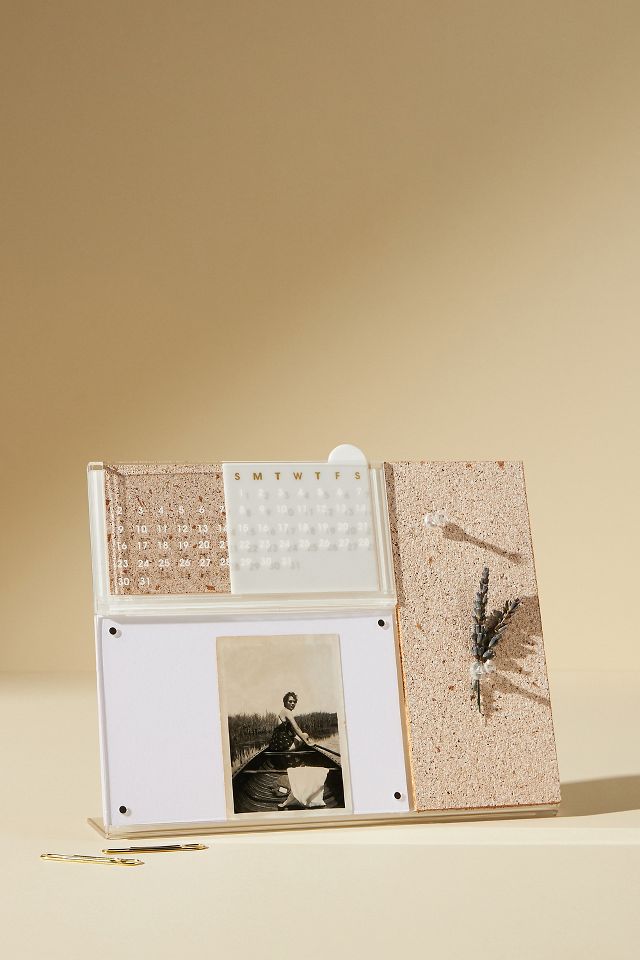 Acrylic Desktop Calendar
Acrylic, cork. Includes thumb tacks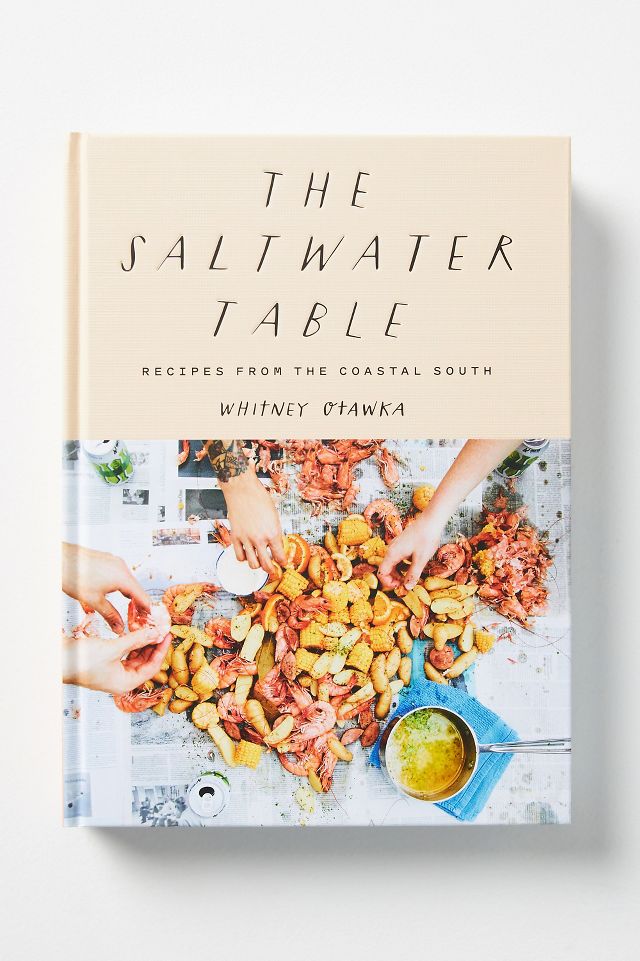 The Saltwater Table
Hardcover. 288 pages. Abrams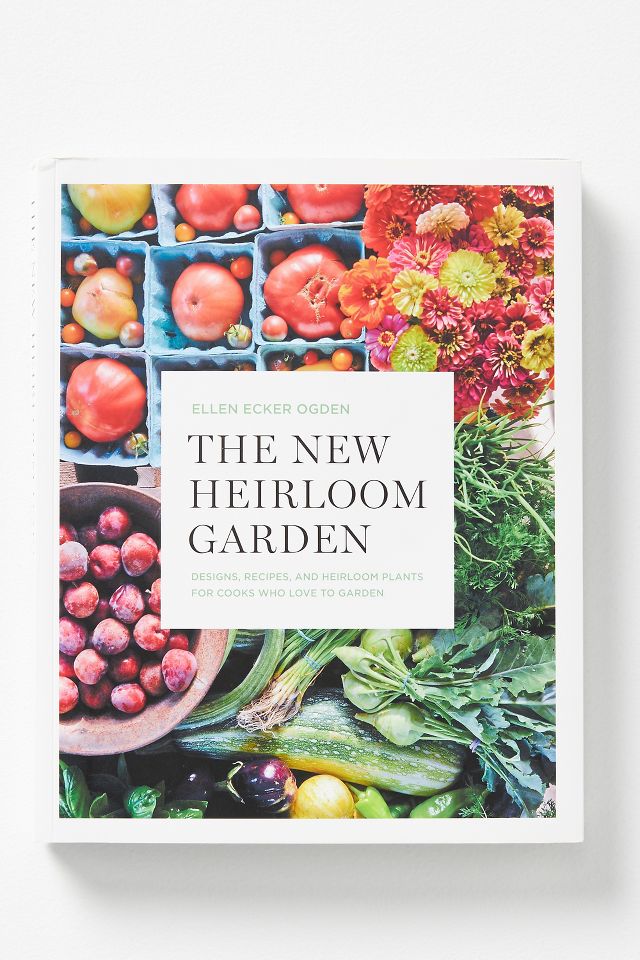 The New Heirloom Garden
Paperback. 256 pages. Penguin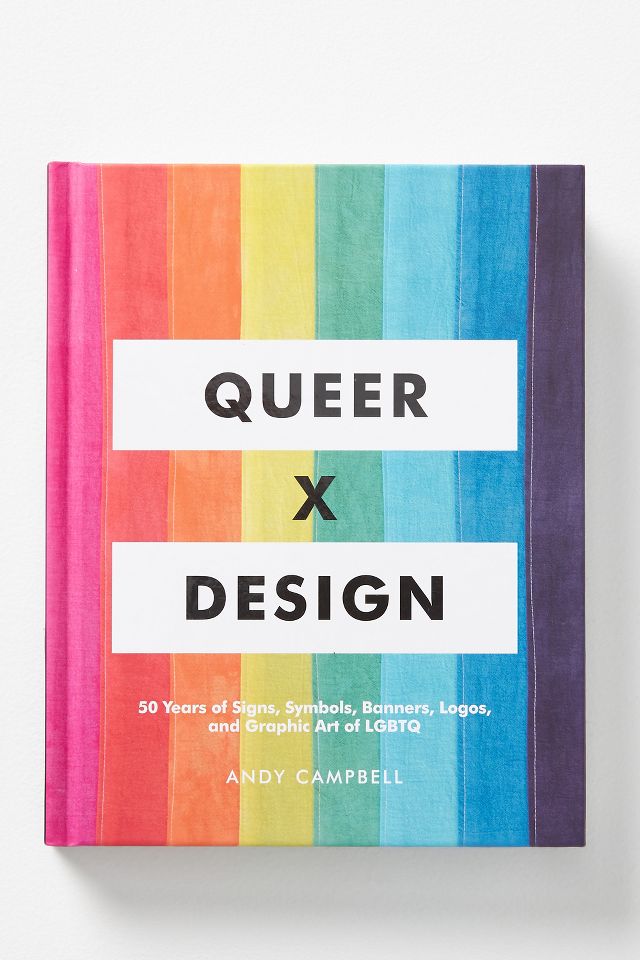 Queer x Design
Hardcover. 256 pages. Hachette

Blue Versailles Travel Set
Travel set made of faux-leather (polyurethane). Includes passport cover and luggage tag


Blue Versailles Travel Journal
Faux-leather (polyurethane) travel journal is uniquely sized to grasp in hand

Acrylic Clipboard
Acrylic, cork, metal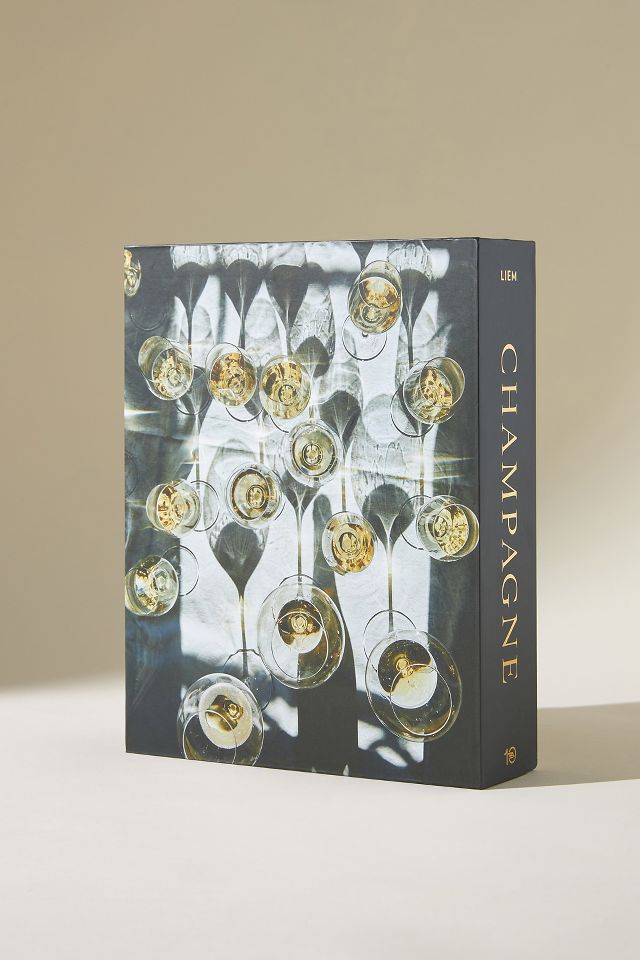 Champagne Boxed Book & Map Set
An ideal gift for any wine connoisseur, this stunning boxed set features an extensive guide to the wines of the Champagne region, along with seven exquisite vintage vineyard maps, perfect for framing. Includes one book, one pull-out tray, and seven vintage maps

Pandora Tray
Our Pandora Tray mixes the artistry of fine lapidary work with the practicality of stylish living. Handset stones adorn a gleaming satin brass tray, bringing artful sophistication to any space. Tray is made of stainless steel. 21.25"L x 15.5"W x 2.5"T (12.8 lbs).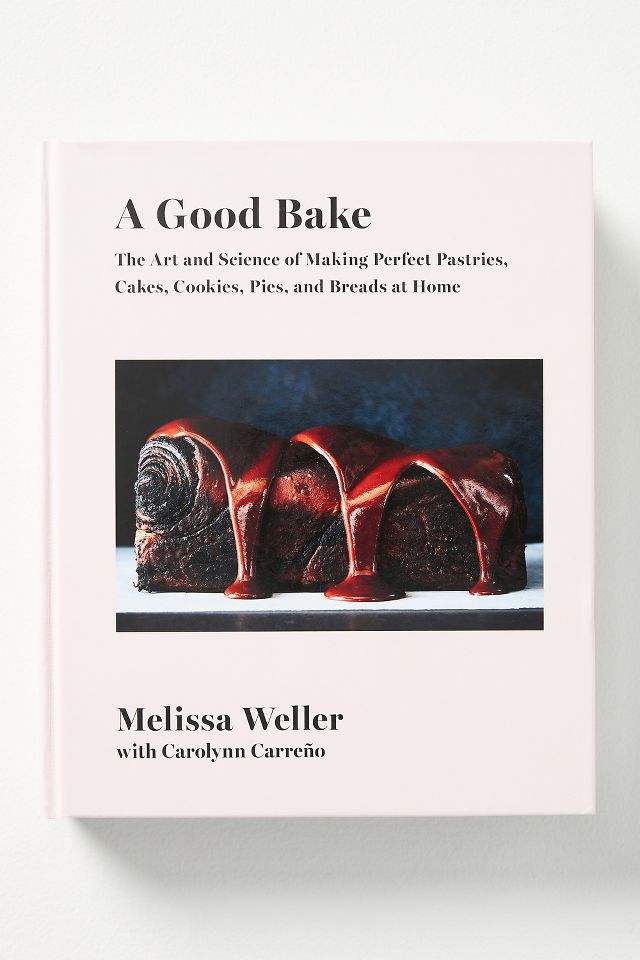 A Good Bake
Featuring delicious recipes alongside beautiful photographs, this book makes the perfect gift for the baker on your list.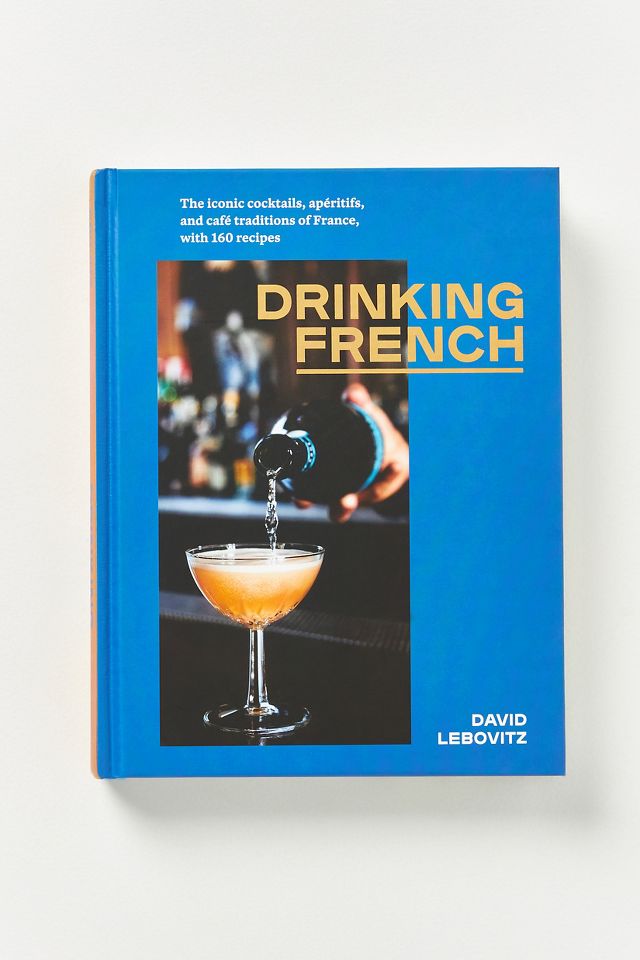 Drinking French
This book serves up more than 160 recipes for trendy cocktails, quintessential aperitifs, cafe favorites, and complementary snacks.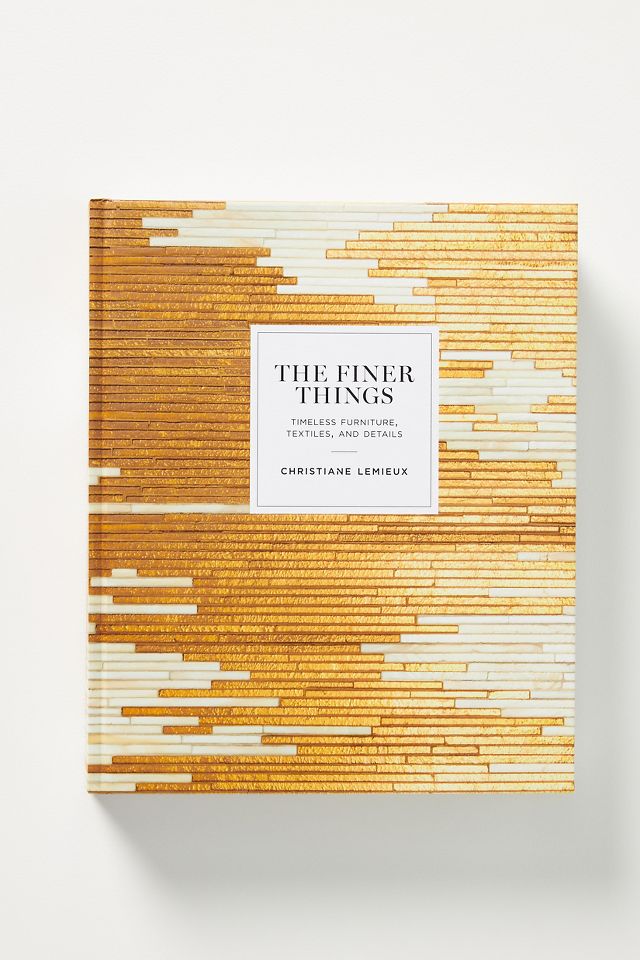 The Finer Things
By interior designer Christiane Lemieux, this curated coffee table book weaves together an education on the hallmarks of timeless, heirloom-quality pieces through a gathering of insight and guidance from dozens of artisans - from wallpaper specialists to textile fabricators.

Horn Rimmed Bookends
Beautifully crafted bookends of horn. Resin base. Two-piece set. 7.3"W x 8.3"D x 15"T.

Poker Card Game
Handcrafted playing cards. 5.3"L x 3.75"W. Made in France. Baccarat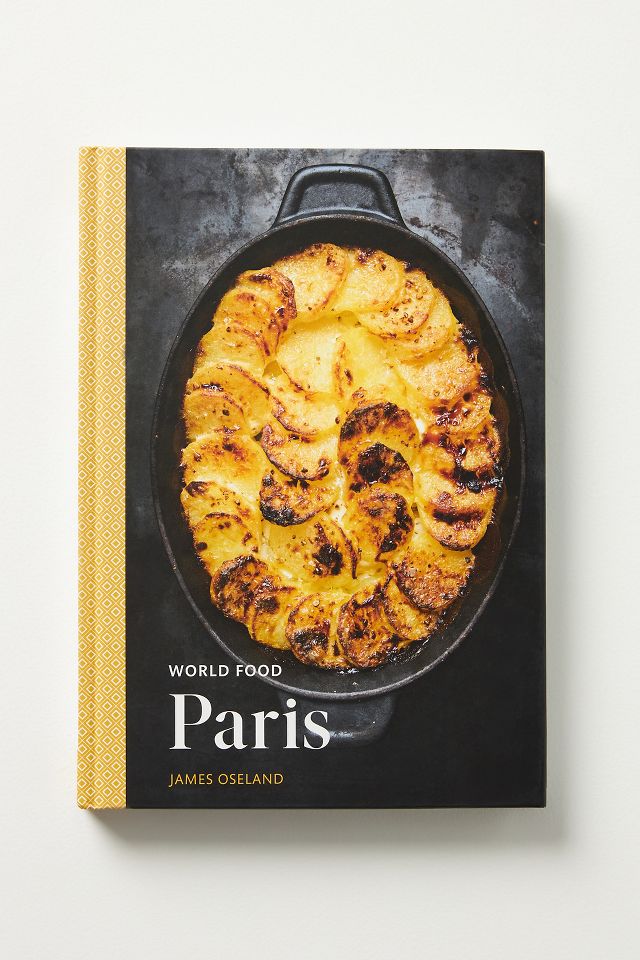 World Food Paris
Hardcover. 224 pages. Penguin

Louxor Catchall
Handcrafted catchall of lead crystal. 6.75"W x 5.4"D x 2.4"T. Hand wash. Made in France.

Le Comptoir De Mathilde Frenchy Box Chocolate Set
Frenchy box set includes milk chocolate hazelnut praliné camembert, milk chocolate hazelnut praliné sausage with cutting board and faux knife. Made in France

Laurel Leaf On Alabaster
A handcrafted brass laurel wreath on translucent alabaster and mounted on a mirrored background. The gold frame has wonderful depth giving added dimension to this lovely piece. Wood composite backing.

Ashley Childers for Global Views Paris Padlock
A long-ago visit to the famed Pont des Arts bridge in Paris inspired Ashley to design our Brass Padlock Collection. Each design has a unique shape, working key and optional wall mount, making these locks a unique addition to both tabletops and walls. Made of brass.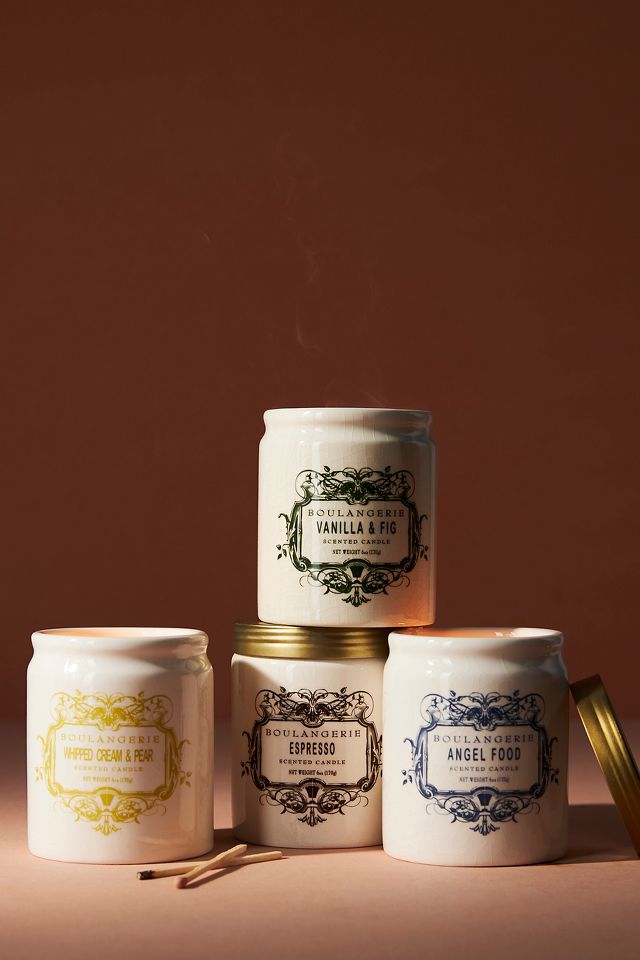 Boulangerie Jar
With a 20-year legacy, Minnesota-based fragrance label Illume is best known for its luxuriously-scented, clean-burning candles. Each signature scent is crafted by hand from all-natural, food-grade ingredients like coconut wax and essential oils, creating an inviting atmosphere wherever one is lit. The mouthwatering aromas of French desserts arise from vintage Parisian pottery replicas.

Bumble Bee Towel
Embroidered towel is made of linen. 17"L x 29"W. Machine wash.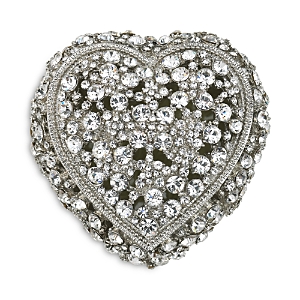 Olivia Riegel Silver-Tone Princess Heart Box
The Olivia Riegel Silver-Tone Princess Heart Box features hundreds of hand-set clear European crystals in silver-tone metal finish with a celadon colored hand-enameled interior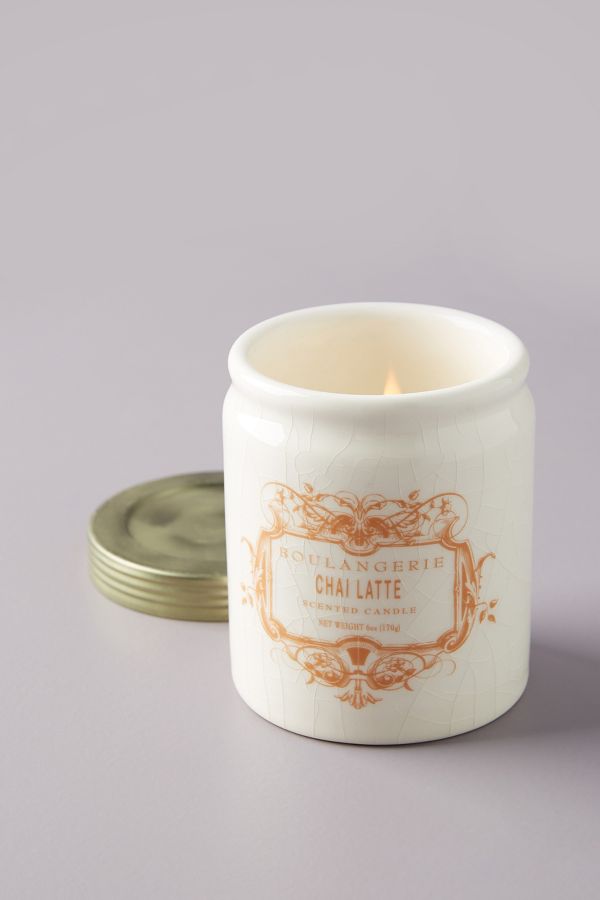 Boulangerie Jar
With a 20-year legacy, Minnesota-based fragrance label Illume is best known for its luxuriously-scented, clean-burning candles. Each signature scent is crafted by hand from all-natural, food-grade ingredients like coconut wax and essential oils, creating an inviting atmosphere wherever one is lit. The mouthwatering aromas of French desserts arise from vintage Parisian pottery replicas.

JOY Macarons Spring Macarons Assortment
Box of 24 macarons including 6 each of Strawberry, Lemon, Honey & Lavender, and Rose Berry. Serves 8 people; 3 macarons per serving.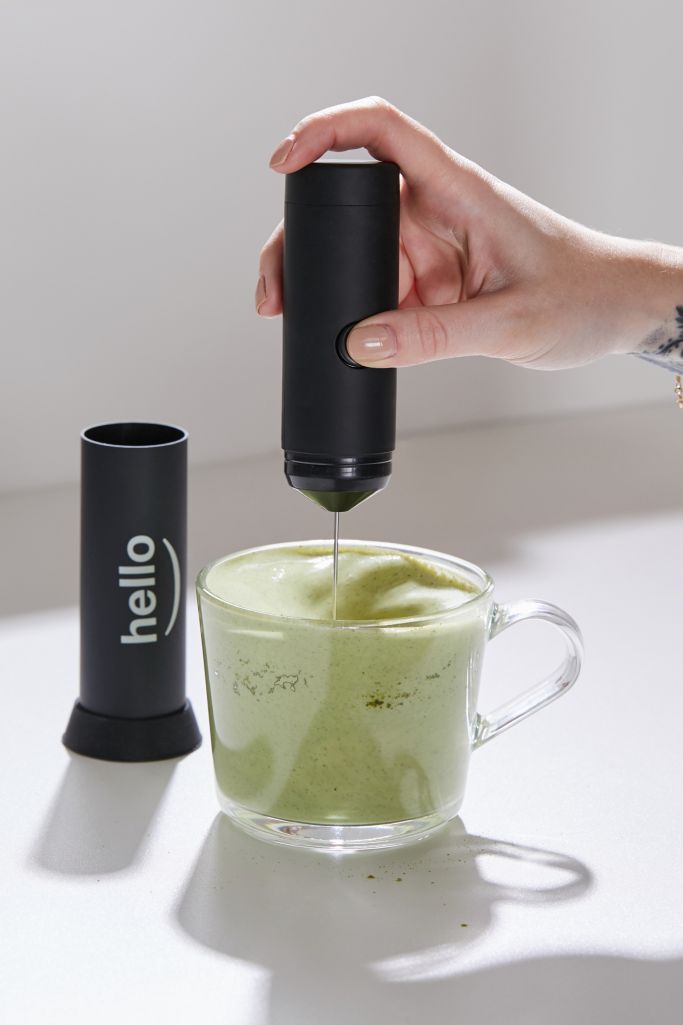 Handheld Milk Frother
Perfect for brewing the perfect, lightest cup, this handheld milk frother is made from BPA-free, food-grade plastic and stainless steel. Motorized frother ensures light, fluffy milk. Battery powered.
Gifts for the Home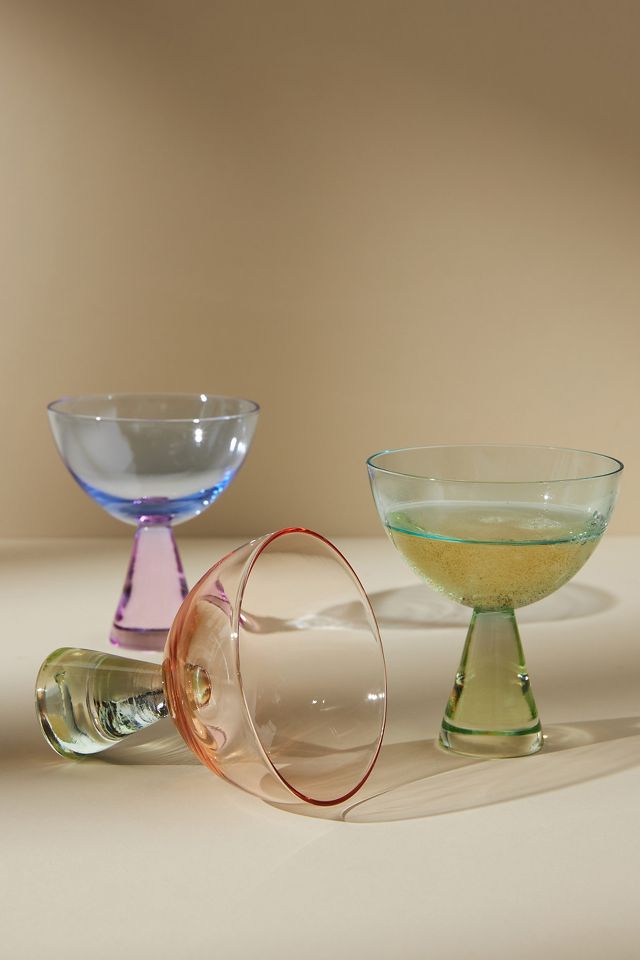 Ramona Coupe Glasses, Set of 4
The preferred champagne vessel of 1920s flappers and Old Hollywood starlets, the coupe glass is an alternative to the flute, as well as a vessel for shaken or stirred cocktails. With a wide brim saucer design, the glass lends undeniable sophistication to each sip enjoyed. Set of four. Hand-blown glass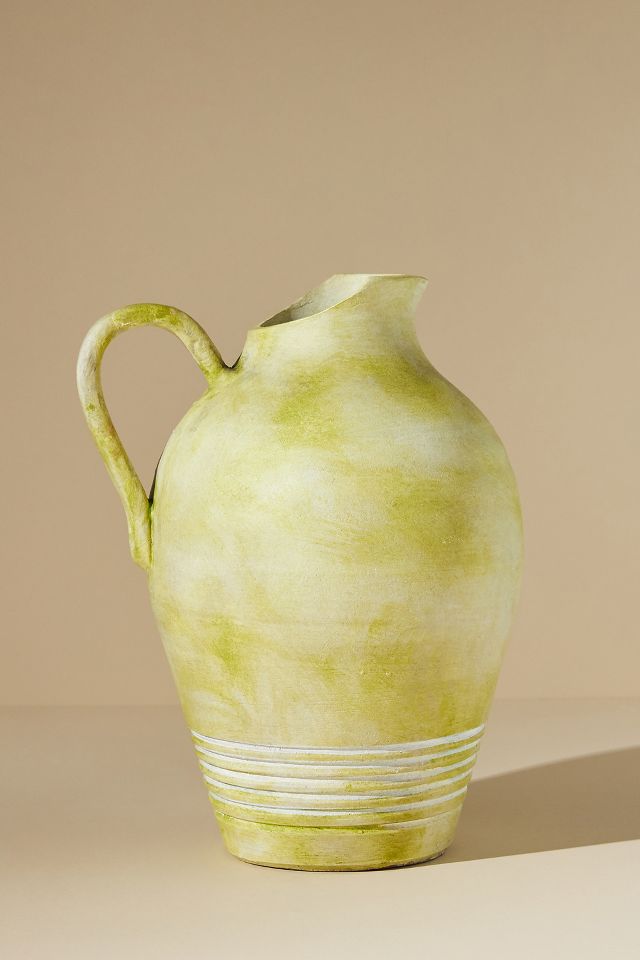 Palolo Vase
Hand-painted terracotta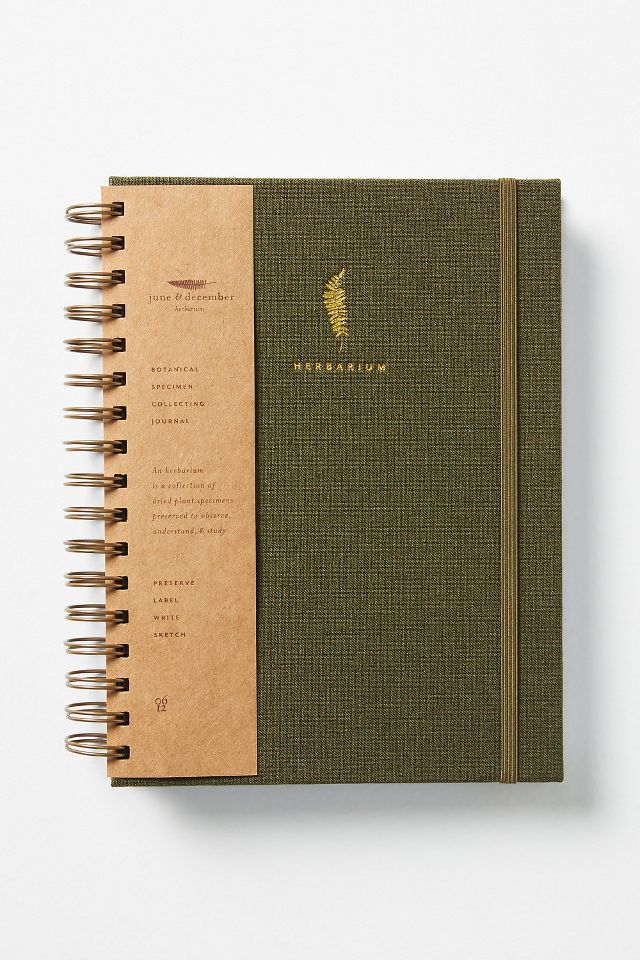 Herbarium Journal
Inspired by Italian botanical garden herbariums, this linen-covered journal is meant to preserve personal collections of pressed specimens as a memory keepsake. Each journal has patterned inside cover details with printed pages to label, journal, or sketch. With gold foil details and matching elastic band closure to keep specimens safe.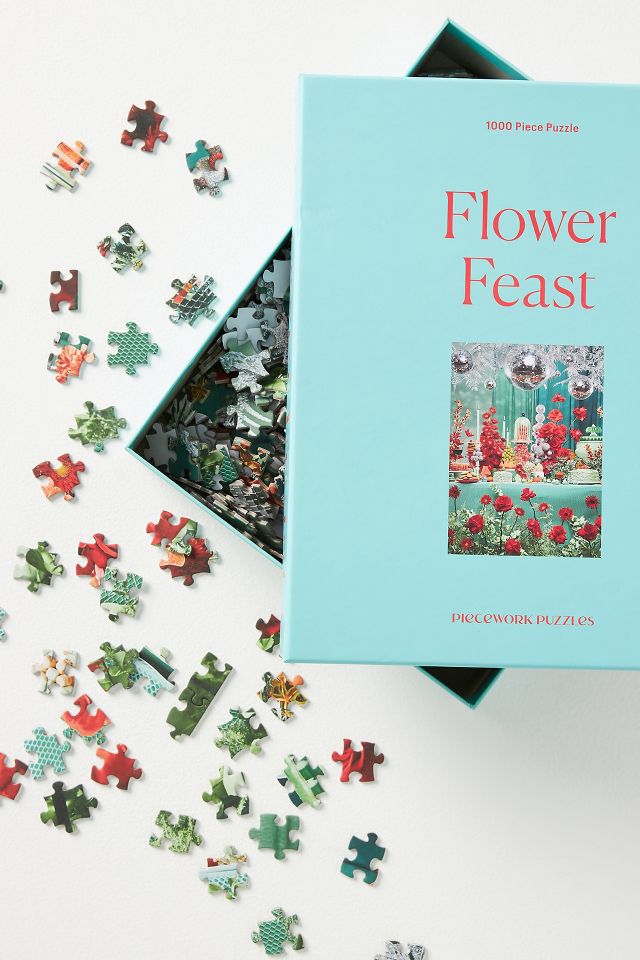 Flower Feast Puzzle
1000 pieces. Recycled board, paper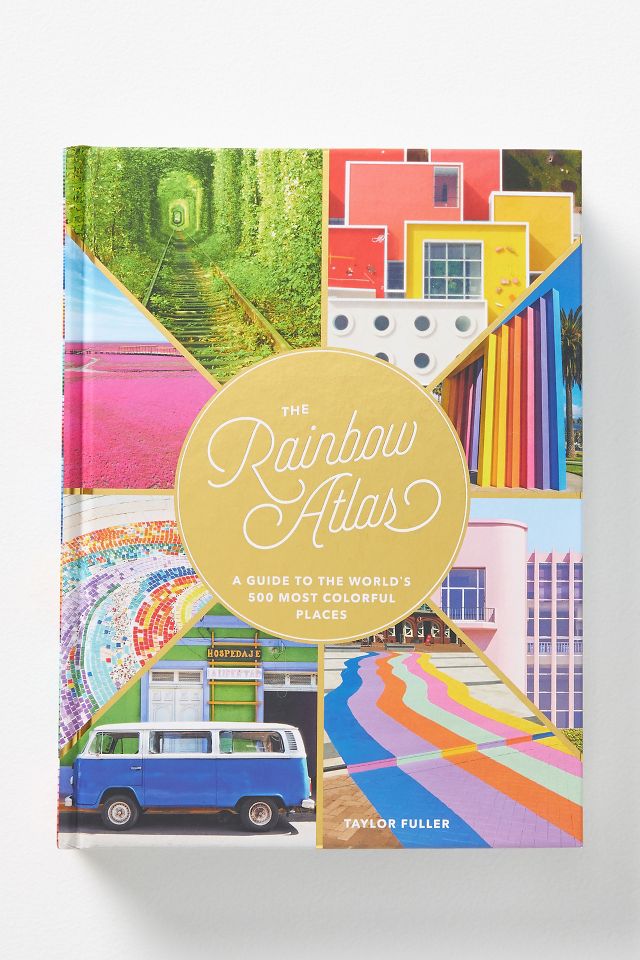 The Rainbow Atlas
Hardcover. 160 pages. Chronicle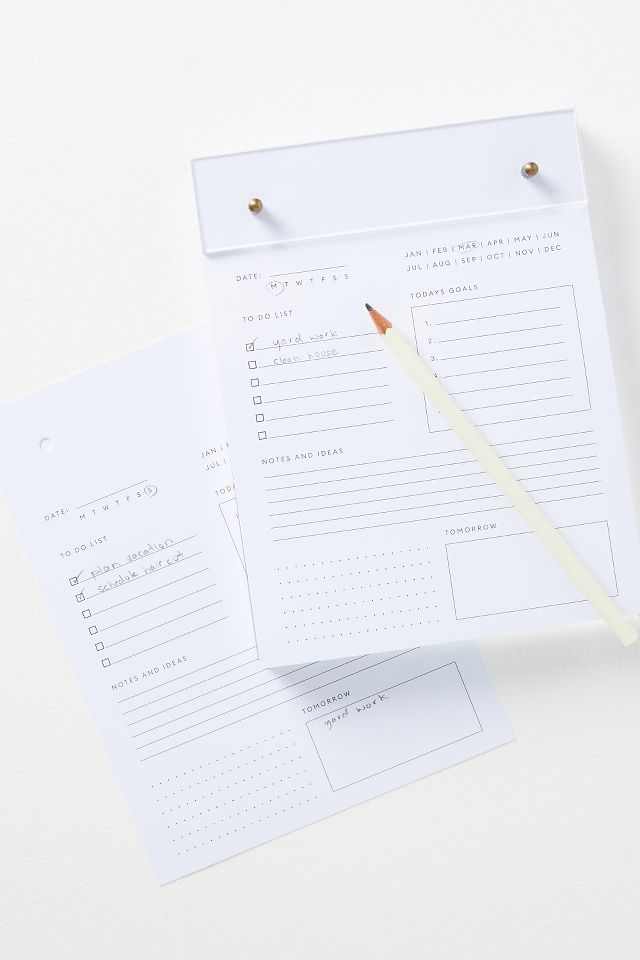 Acrylic Goal Tracker
Acrylic, paper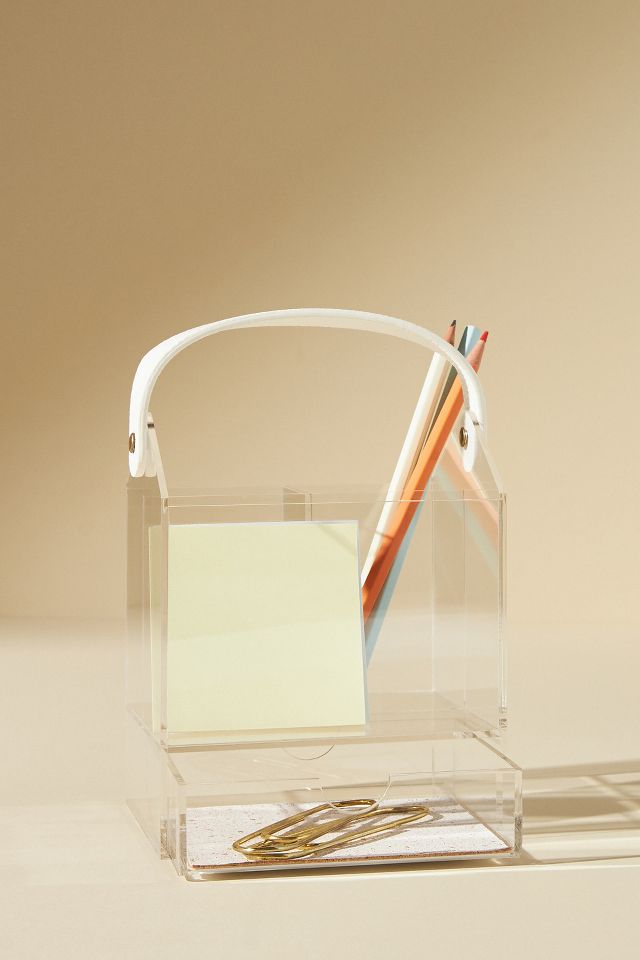 Acrylic Storage Caddy
Acrylic, cork. Leather handle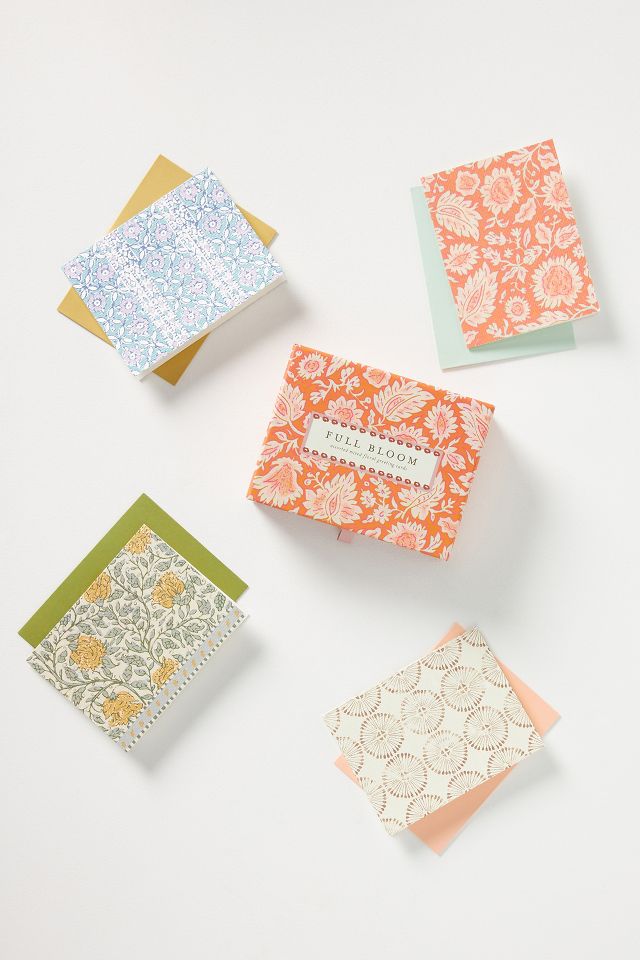 Full Bloom Boxed Card Set
Send sweet notes to friends and family with this cheerful stationery set.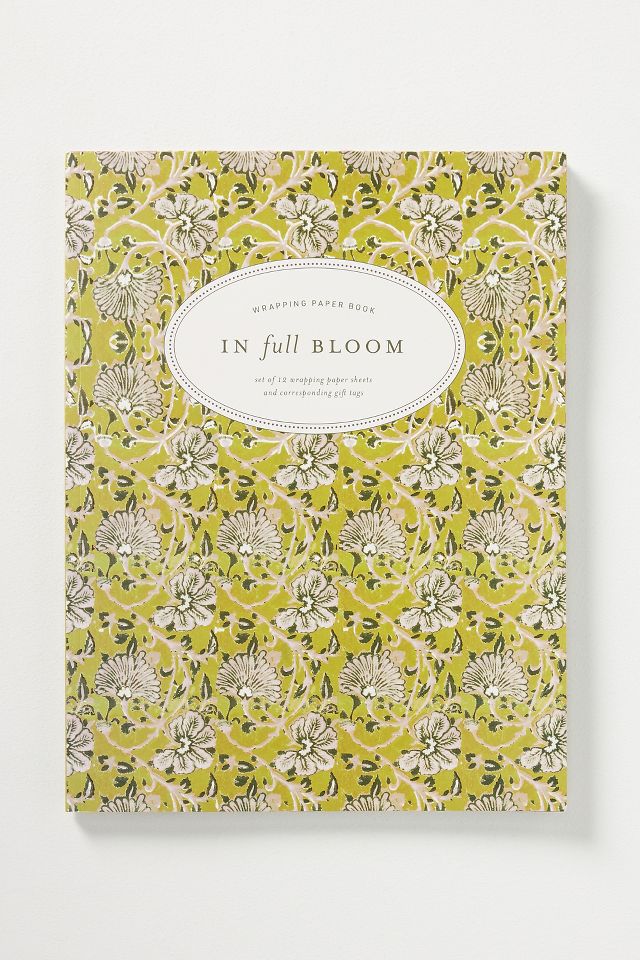 Blooming Wrap Book
Includes 13 sheets. Paper

Bee Coasters, Set of 4
Coasters made of glass beads on cotton backing. Set of 4; each, 4"Dia.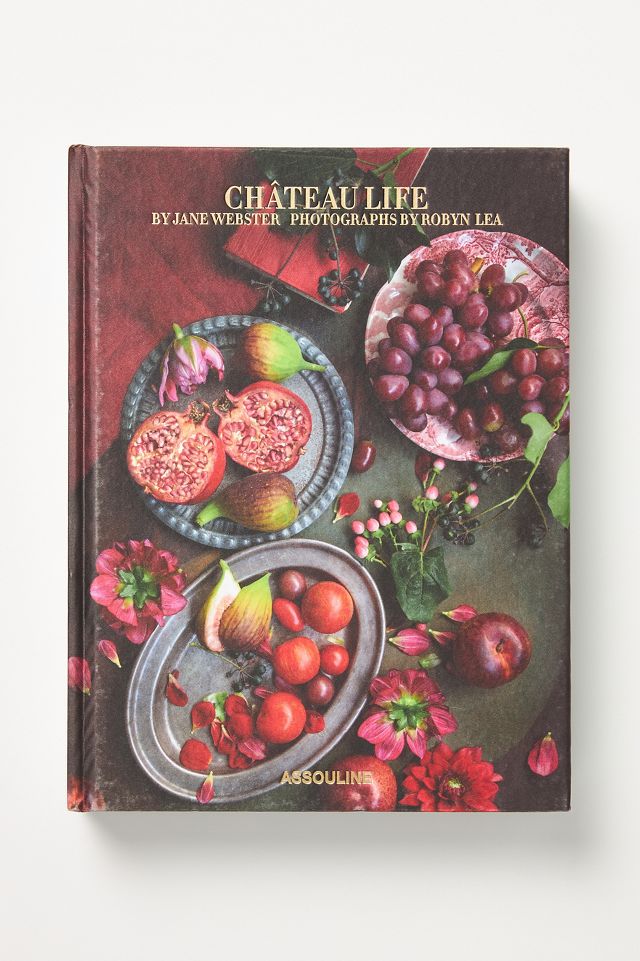 Chateau Life
Hardcover. 301 pages. Assouline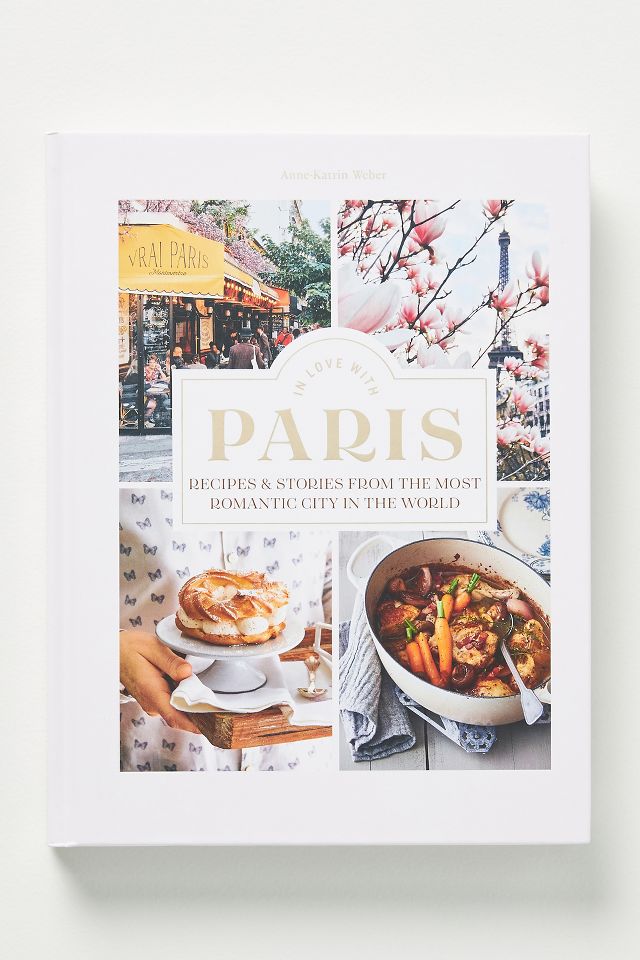 In Love With Paris
Fall in love with Paris through an irresistible combination of mouth-watering sweet and savory recipes alongside heart-melting stories.

Branch Man and Woman Sculpture
Man meets nature in this compelling sculpture. Made from cast iron with a gold leaf finish and a marble base, this stunning sculpture can stand alone as a work of art or can double as a jewelry stand. Overall: 14.5"L x 3"W x 17"T.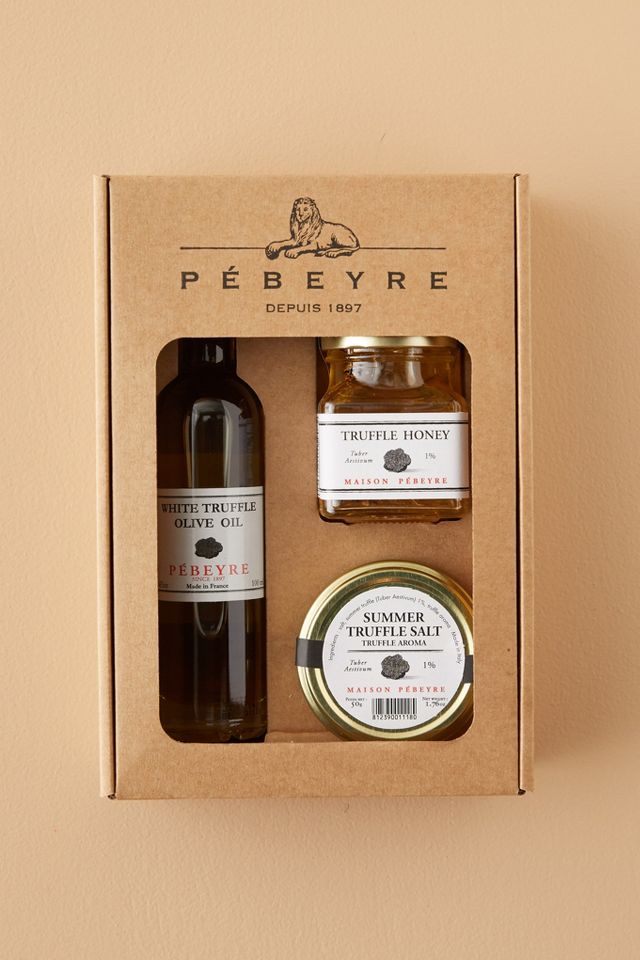 Truffle Mushroom Condiment Gift Set
About La Maison Pebeyre: Established in 1897 in a small hamlet in Southwestern France, La Maison Pebeyre is the oldest family-run truffle house. Family owned and operated for four generations, the house has earned an international reputation for exceptional quality and sets the benchmark for quality amongst all truffle connoisseurs. The company sniffers hunt down the finest truffle varieties which are then picked, sorted and brushed to remove any residual soil before being shipped all over the world.

Cheese Board Set with Knife, Appetizer Plates, and 20-Pack Cocktail Napkins
Serving cheese board made of shatter-resistant melamine. Includes knife, appetizer plates, and 20 cocktail napkins. Approx. 13.3"L x 3"T x 6.5"W. Dishwasher safe; do not microwave.

Mancora Alpaca Throw
Traditionally crafted in Peru from the finest baby alpaca fibers, our Mancora Throw features eyelash fringe and a clean construction that provides endless design possibilities and exceptional warmth.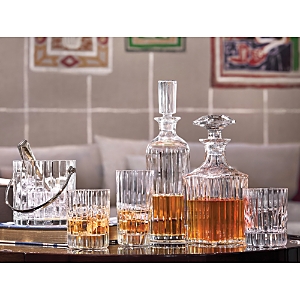 Baccarat Harmonie Barware
Baccarat's bestselling crystal barware pattern, Harmonie's modern, Art Deco-inspired lines offer sophisticated style for enjoying your favorite drinks and serving your guests. Made in France

Mille Nuits Flutes, 4-Piece Set
Crystal flutes. Each, 11.375"T; holds 5.75 ounces. Set includes one of each color shown (left to right): Amber, Blue, Moss, Red. Made in France.

Royal Chef iPad Cookbook and Knife Holder, Knives
This new collection maintains the fluid line that embodies Christofle's new vision of conviviality and art of sharing. For this collection, Christofle has drawn on the most sophisticated expertise available. Standing for tradition, strength and longevity, this essence of wood embodies perfectly the values of Christofle. All pieces are treated & varnished to be more resistant. Handcrafted cookbook and knife holder. Holder made of solid oak with stainless steel base.

Saffron Crystal Box
A layer of saffron yellow appears suspended in this stunning crystal box. The perfect accent to add a touch of color. Handcrafted crystal box. 9.5"W x 4"D x 4.5"T.

Tall Saffron Yellow Crystal Box
A layer of saffron yellow appears suspended in this stunning crystal box. The perfect accent to add a touch of color. Handcrafted crystal box. 4"Sq. x 7"T.

Pebble Tray
This tray is completed with exquisite handles that mimic pebbles. Made of aluminum. Food safe, this tray is perfect for entertaining. 25"L x 15.25"W x 3"T (8 lbs).

Jax Highball Glasses, Set of 4
Set of four highball glasses. Made of nonleaded crystal. 2.95"Dia. x 5.71"T. Dishwasher safe.

Jax Double Old-Fashioned Glasses, Set of 4
Set of four double old-fashioned glasses. Made of nonleaded crystal. 3.27"Dia. x 3.94"T. Dishwasher safe.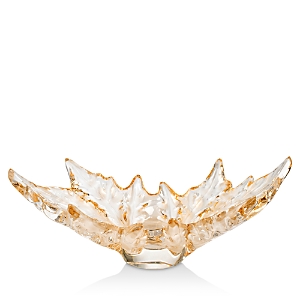 Lalique Champs-Elysees Large Bowl, Gold Luster
Inspired by falling leaves along the famed Champs-Elysées, this beautifully detailed crystal bowl creates a lustrous focal point in your home.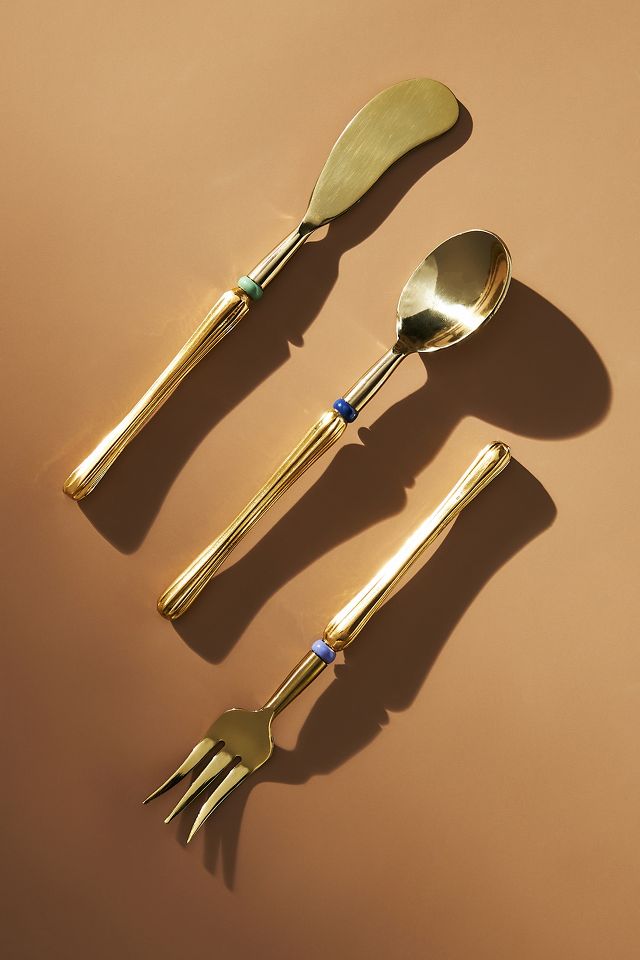 Rosie Mezze Set
Brass-finished stainless steel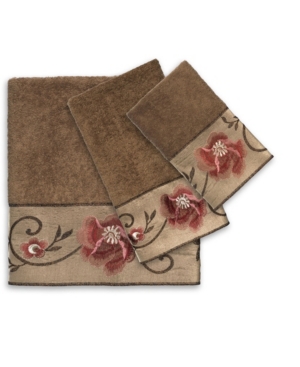 Larrisa Bath 3 Piece Towel Set
Create a decorative touch to your bathroom with this beautiful bath accessory. It will surely add a pop of style to your bathroom.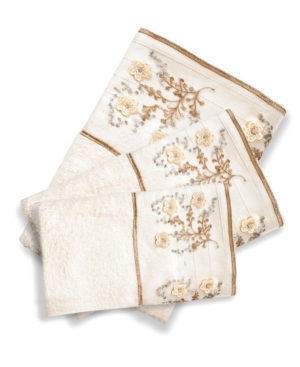 Bloomfield Bath 3 Piece Towel Set
Give your bathroom a stylish new look with this Bloomfield bath accessory.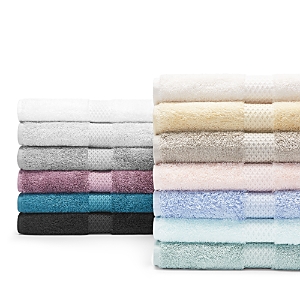 Yves Delorme Etoile Bath Towels
Crafted from a blend of fine, luxurious Egyptian cotton and natural modal, Yves Delorme Etoile bath collection towels offer extra softness, durability and absorbency and dry faster than pure cotton towels. The detailed dobby features a unique star pattern.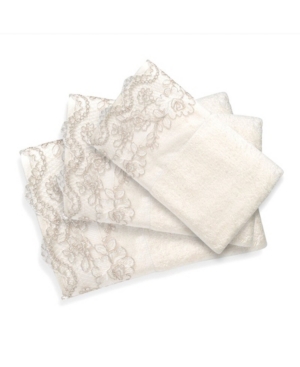 Rose Vine Bath 3 Piece Towel Set
Revamp the look of your existing bathroom by decorating with this beautiful bath accessory.
Gifts for Her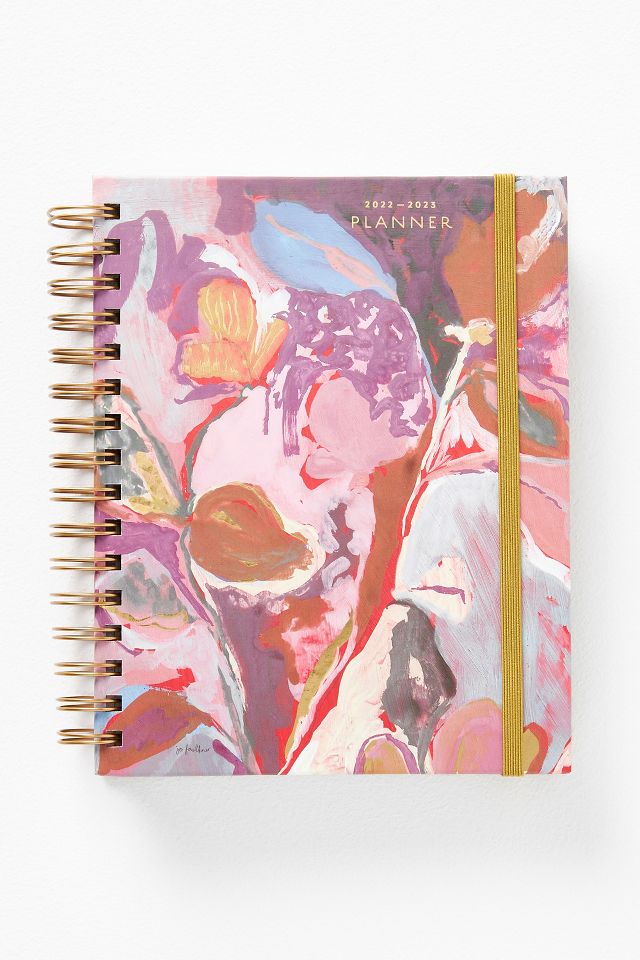 Seedlings Floral 17-Month Planner
Boasting a beautiful abstract floral cover, this 17-month planner features both weekly and monthly layouts for optimum organization, an inside pocket for storing documents, and a sticker sheet for decorating your pages. Best of all? Its packaging is made of seed paper, which can be planted and results in bountiful blooms.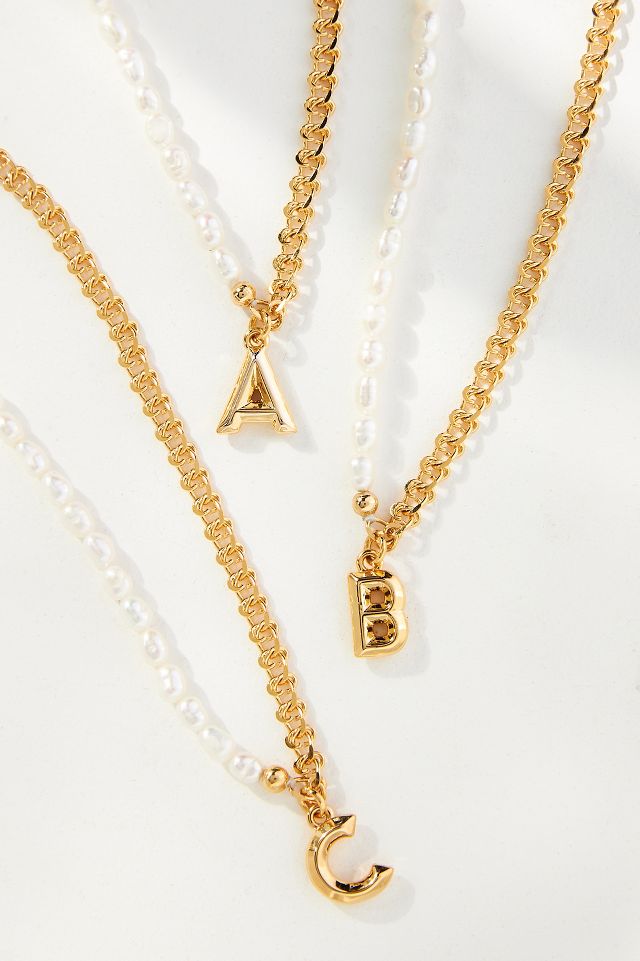 Monogram Pearl Necklace
Asymmetrical detailing adds a unique touch to this personalized monogram chain. Gold-plated brass, mother-of-pearl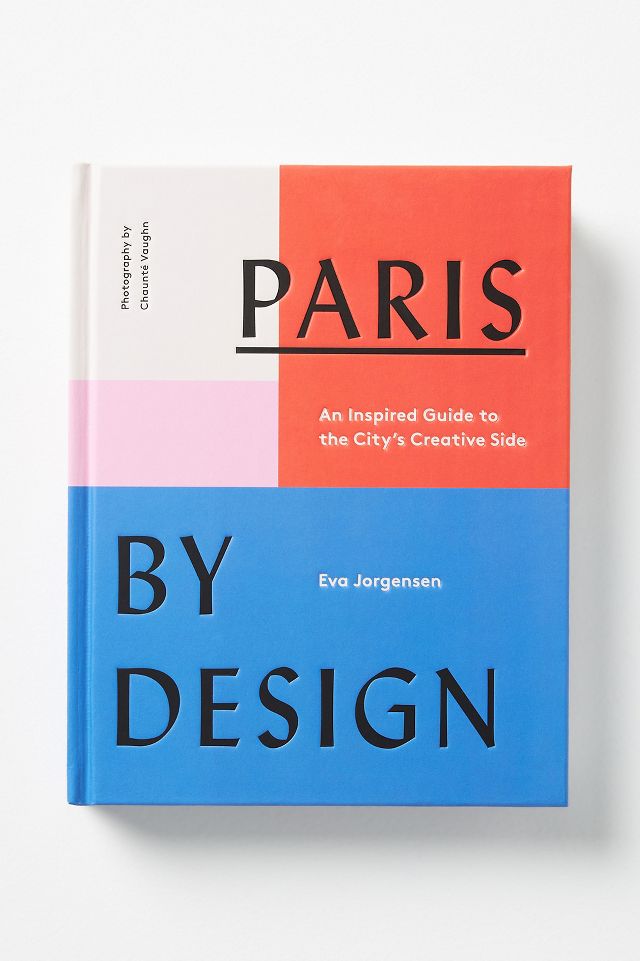 Paris By Design
Hardcover. 288 pages. Abrams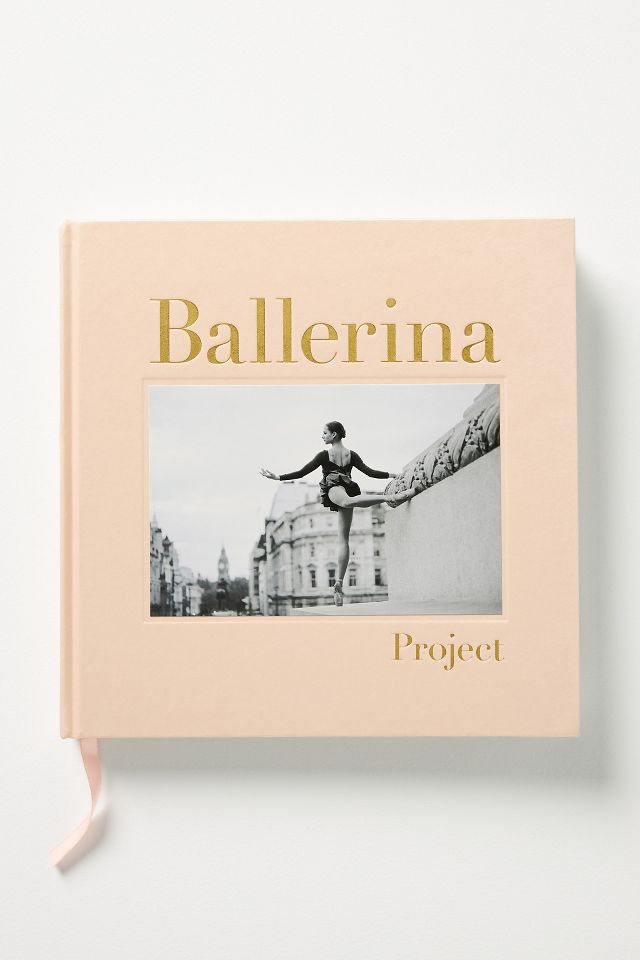 Ballerina Project
Hardcover. 208 pages. Chronicle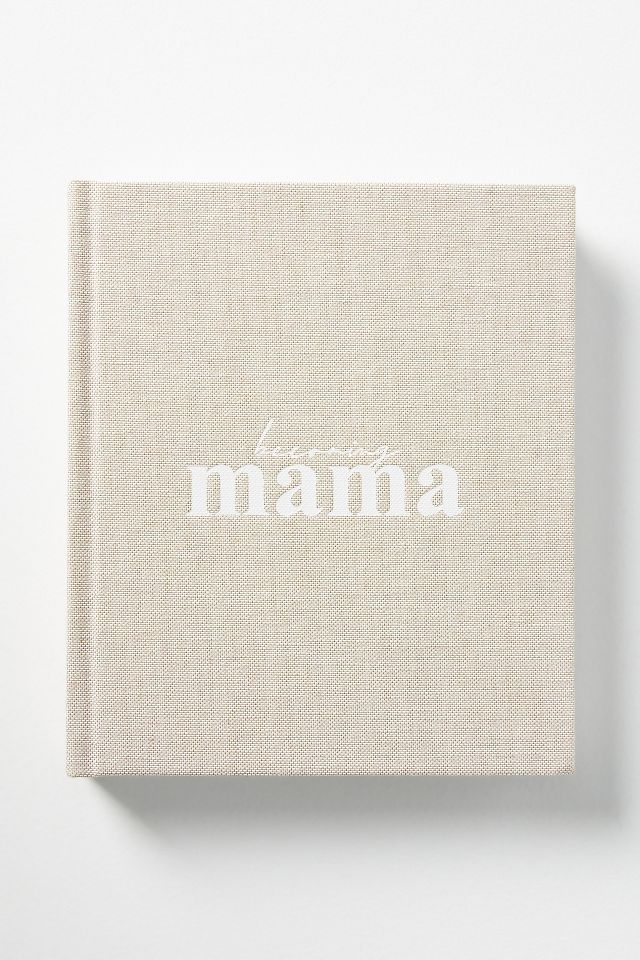 Becoming Mama
Paper, linen. 264 pages. USA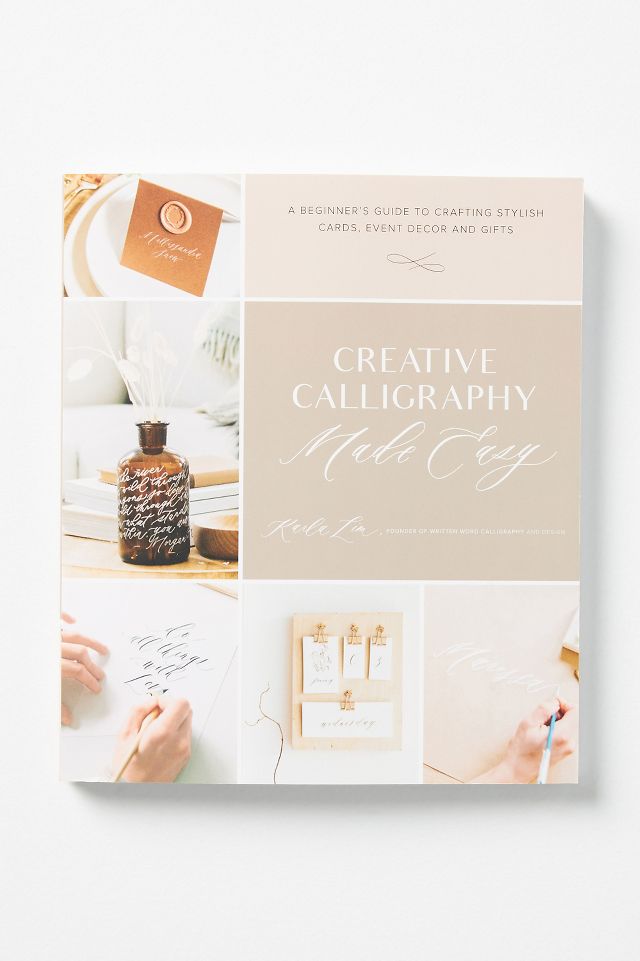 Creative Calligraphy Made Easy
Paperback 176 pages. Includes instructional guides and worksheets. Macmillan Publishers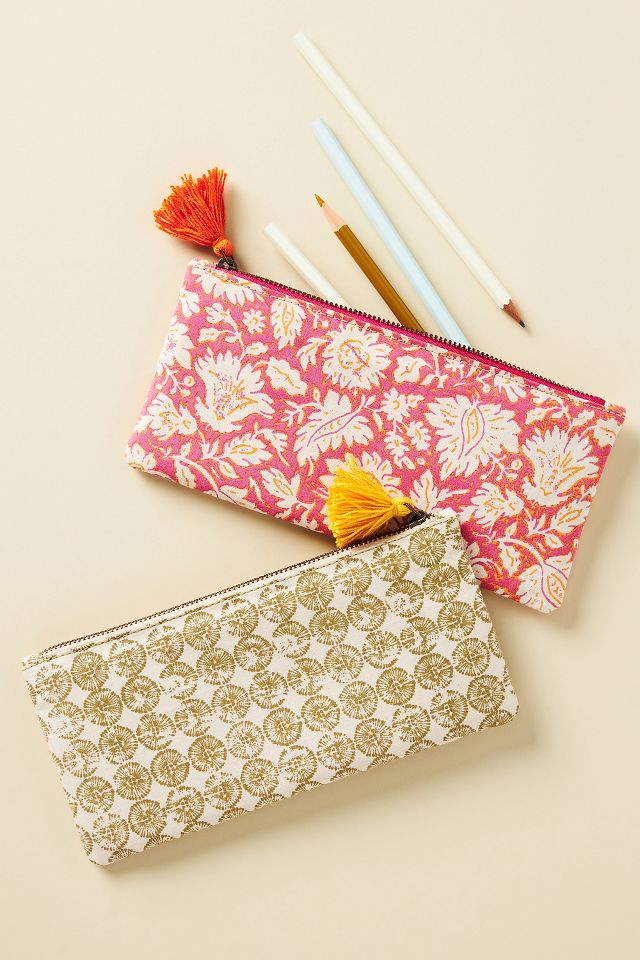 Elma Pouch
Cotton; linen, cotton lining; poly foam fill. Tassel embellishments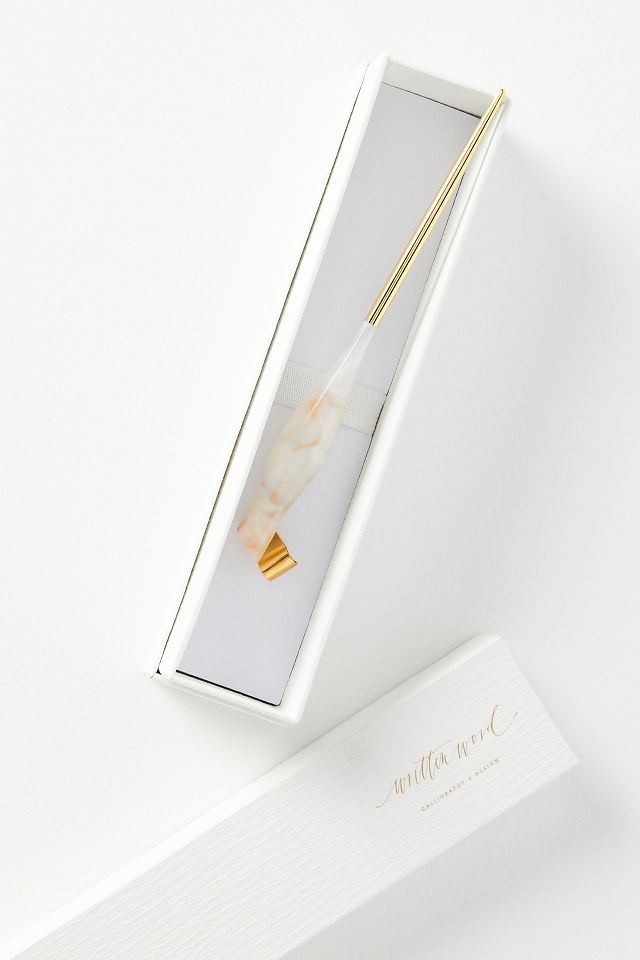 Quartz Calligraphy Pen
Handcrafted quartz resin, brass, steel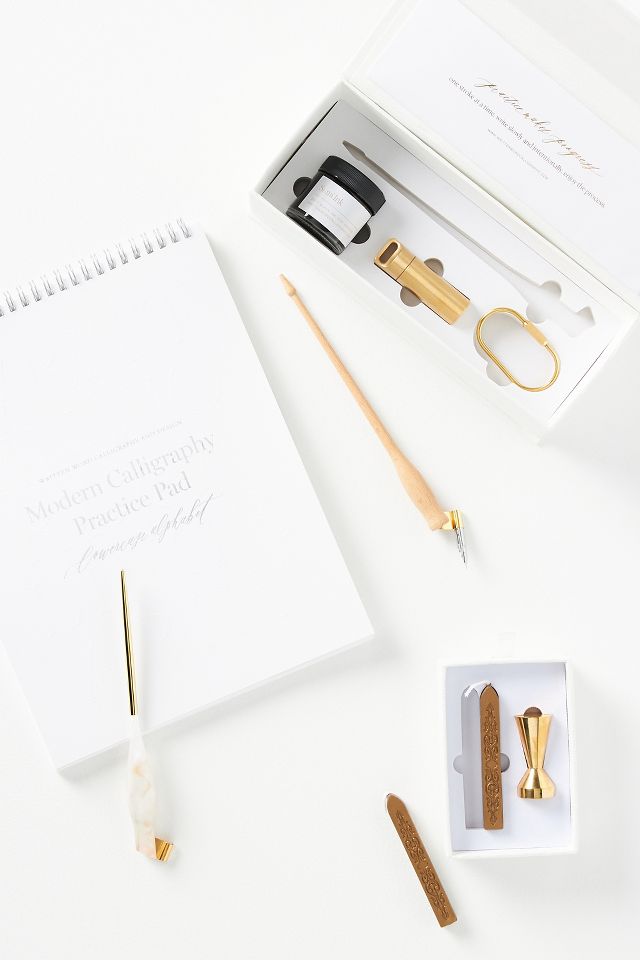 Modern Calligraphy Practice Pad
Paper. 65 pages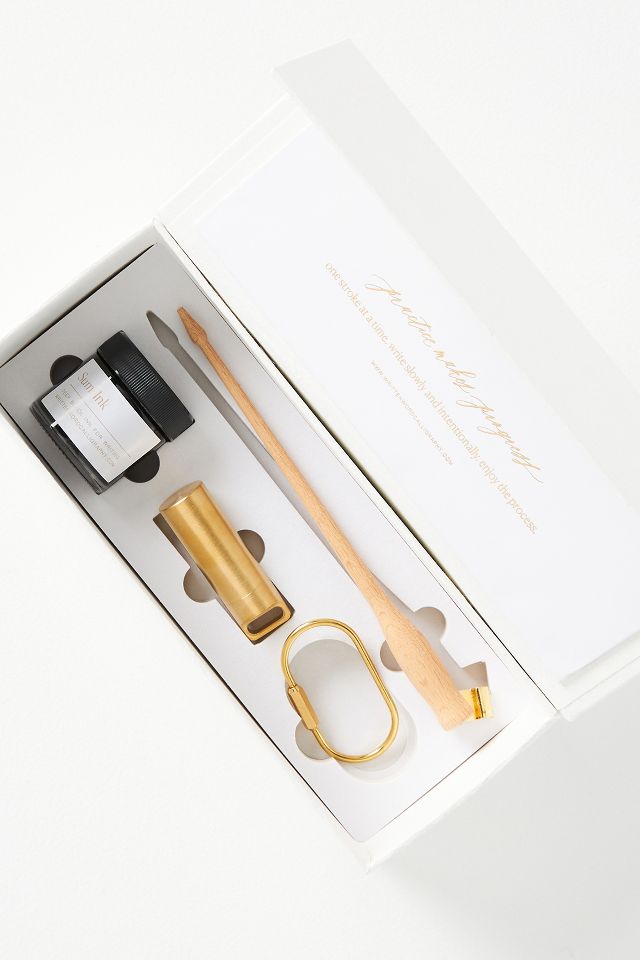 Calligraphy Starter Kit
Includes one calligraphy pen, one brass nib holder container and key ring, two nibs, one bottle of ink, and instruction guide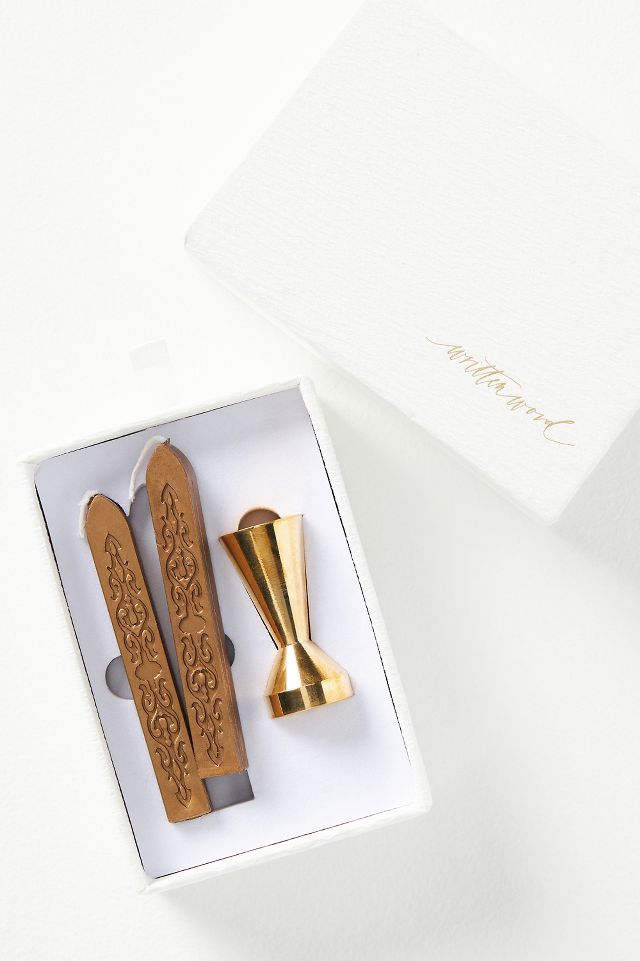 Wax Seal Set
Includes one brass seal and two wax sticks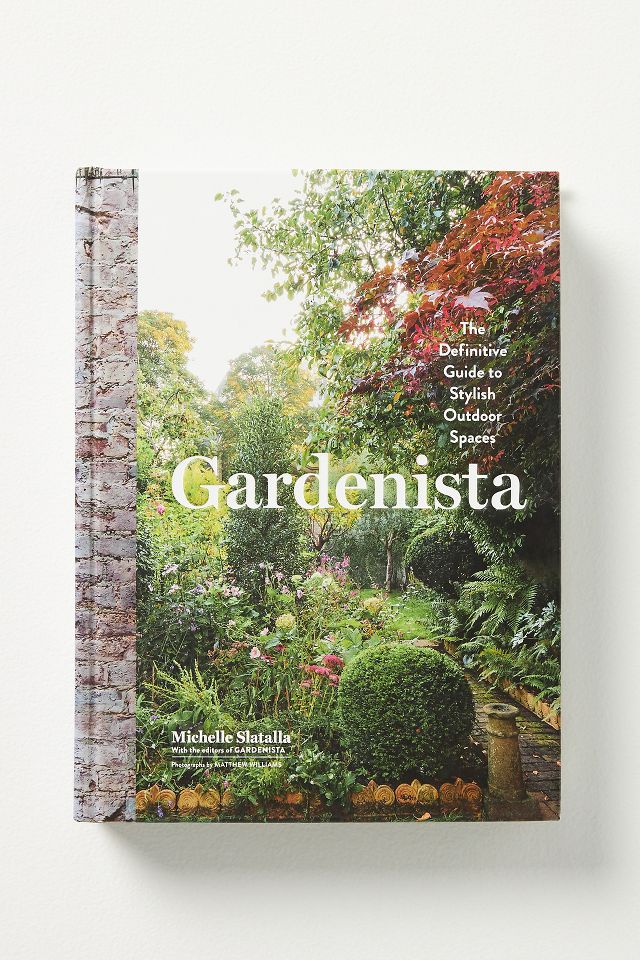 Gardenista
Hardcover. 408 pages. Workman

Queen Bee Tea For One
Handmade and handcrafted of ceramic

AERIN Leandra Gemstone Candle Set, Orange Blossom
Handcrafted of brass. Approx. 3.6"L x 3.6"W x 4.5"T. Fragrance profile: fresh/citrus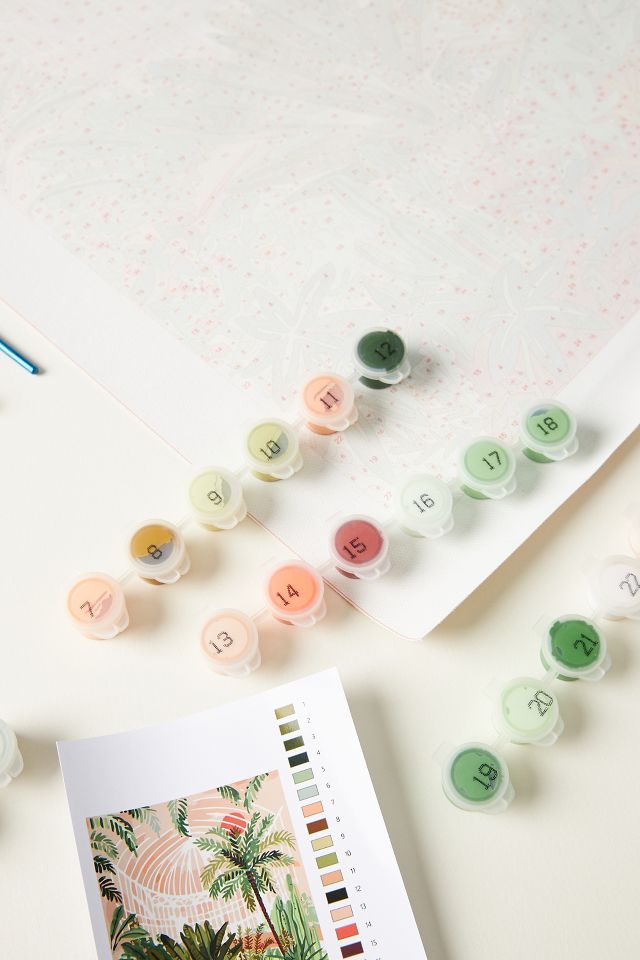 Victorian Greenhouse Paint-By-Numbers Kit
A relaxing hobby for any aspiring creative, this paint-by-numbers kit comes with everything you need to complete a display-worthy work of art.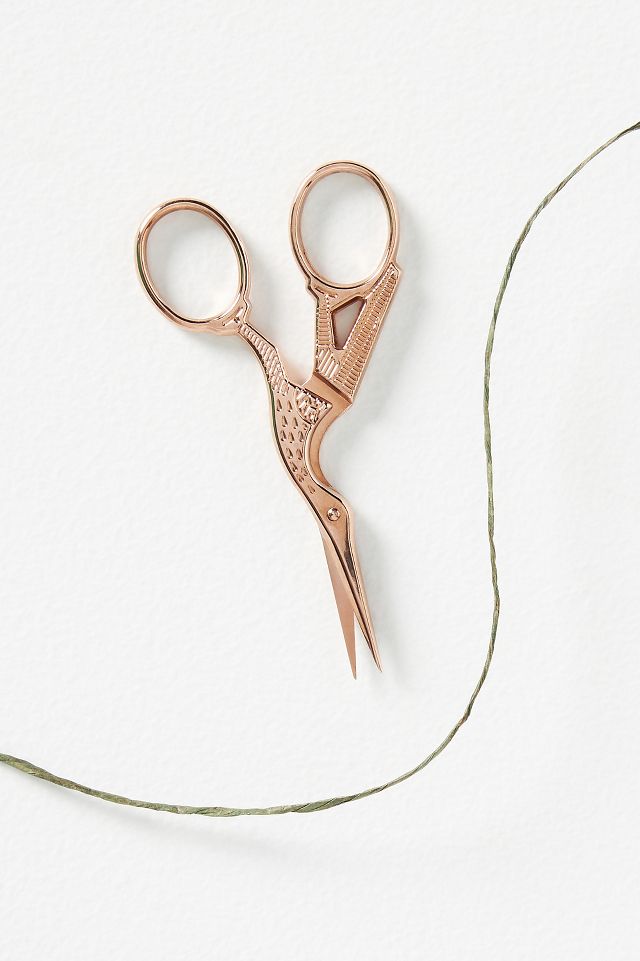 Crane Scissors
Crafted in Italy, this pair features a whimsical shape, beautiful gold detailing, and sharp shears designed for both detailed embroidery work, and easily slicing through ribbons and textiles.

The Marconi "Hug" Throw Blanket/Wrap
Throw blanket and wrap. Features Morse Code graphic that spells "Hug." Merino wool/cotton.

Honey Bee Signature Napkin Box
Napkin box with honey bee weight. Made from recycled aluminum.

Curiosity & Songe D'Ete A5 Notebook Set
Set of two A5 notebook with embossed cover depicting colorful illustrations of nature. From the Curiosity and Songe D'Ete collection. Approx. 8.7"L x 6.4"W x 1.2"T

Photocall Double-Sided 500-Piece Jigsaw Puzzle
Double-sided 500-piece puzzle features haute couture fashion sketches and star bursts on one side. Illustrated floral and black design on other side. Packed in a gorgeous sturdy box. From the Heritage collection. Approx. 9"L x 8.9"W x 2.4"T

Loved and Found Sunday Morning Curated Gift Box
All the ingredients for a cozy Sunday Morning at home are included in this gift set perfect for sending warm wishes to a family, couple, or individual. Gourmet breakfast treats, complimented with a fragrant candle and cotton tea towel, are packed by hand in a stained wood box tied with ribbon and a seasonal floral bundle.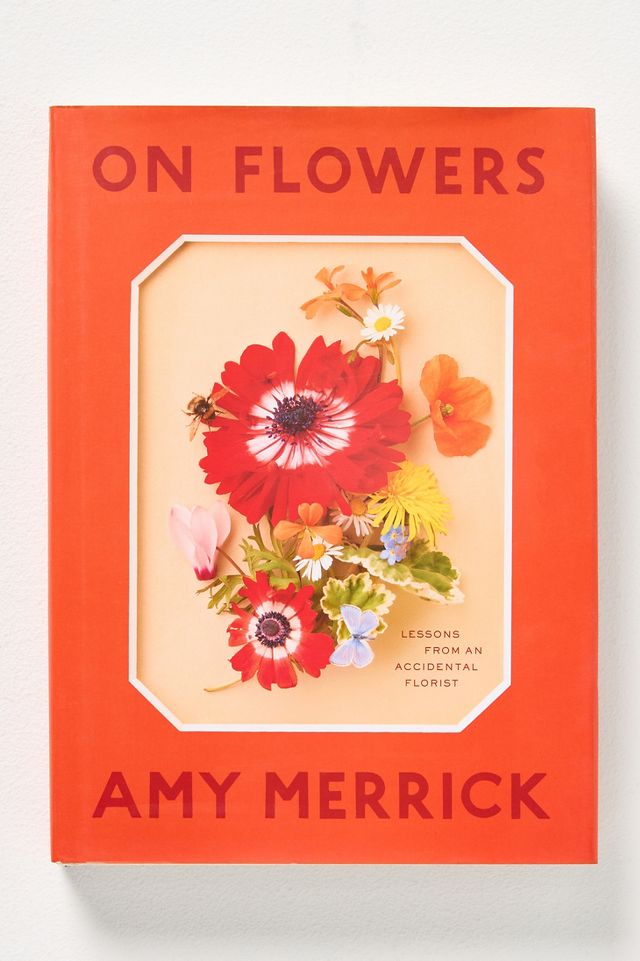 On Flowers
A lovely gift for Mother's Day, this coffee table-worthy book invites readers to learn all about the secrets of flower arranging - from selecting materials, to mastering eye-pleasing proportions.

Olivia Riegel Rose McKenzie Pewter Frame, 4 x 6
Highlighted by shimmering Swarovski crystals, this frame brings an elegant touch to your favorite memories.

Minimals Tiger
Baccarat Tiger cub figurine is handcrafted of crystal. Approx. 2.8"L x 3"T. Made in France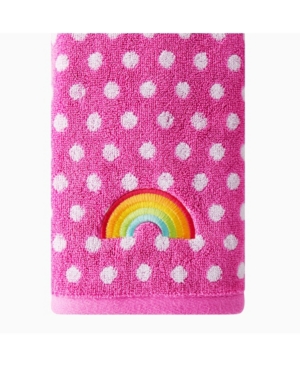 Saturday Knight Ltd Rainbow Cloud 2 Piece Hand Towel Set
Connect the dots with the jaunty pink and white polka dot rainbow cloud hand towels. This cheerful palette features and embroidered rainbow and will coordinate with other towels for a playful mix in the bathroom.

"Lucky" Butterfly, Sapphire
Sapphire. Full-lead crystal. Handcrafted. 3.375"W x 2.5"T. Made in France.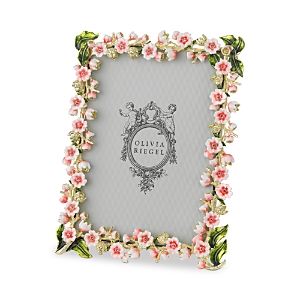 Olivia Riegel Bella Frame, 5 x 7
Handcrafted in gold-tone finish pewter, handset with pink and clear European crystals and hand-enameled flowers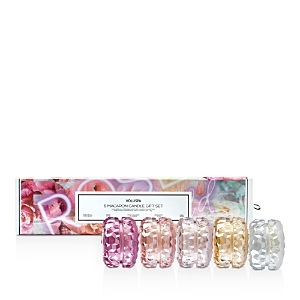 Voluspa Roses Macaron Candle Gift Box, Set of 5
Scents: Rose Petal Ice Cream, Rose Otto, Rose Colored Glasses, Bergamot Rose, Milk Rose. Faceted glass design