Gifts for Him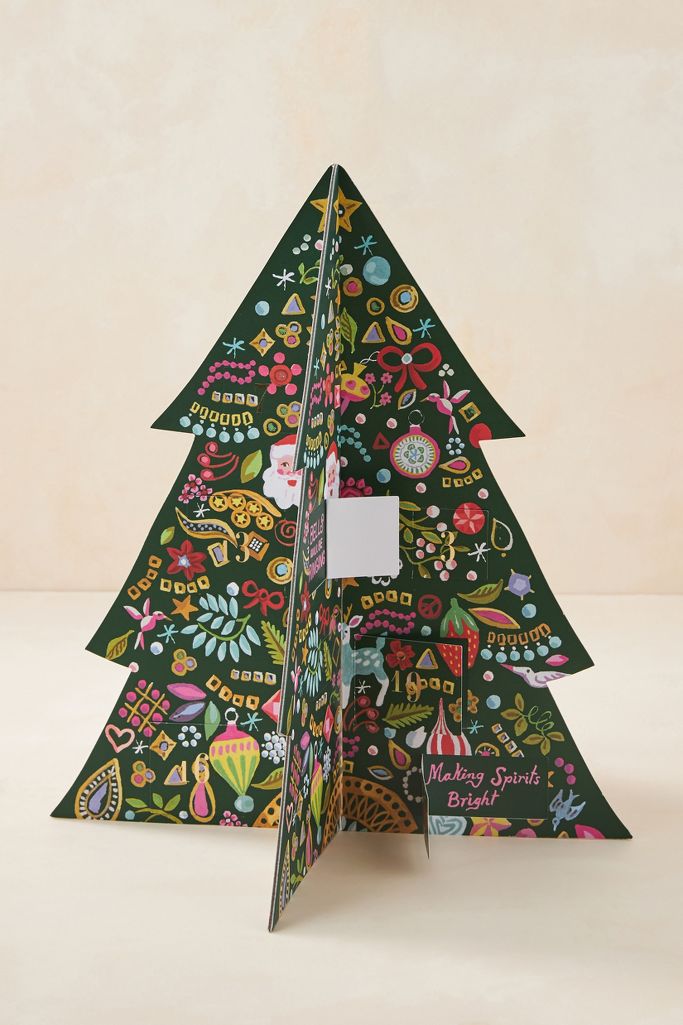 Danielle Kroll Treetops Glisten Advent Calendar
Designed by Danielle Kroll in collaboration with Anthropologie, this evergreen-shaped advent calendar features an array of holiday icons and festive phrases that are revealed through 25 hidden tabs to pull open each day of December.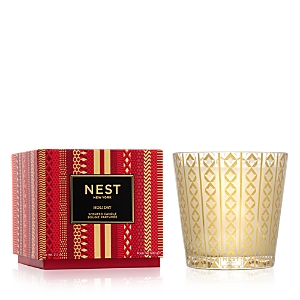 Nest Fragrances Holiday 3 Wick Candle
Fragrance notes: pomegranate, mandarin orange, pine, cloves, cinnamon, vanilla and amber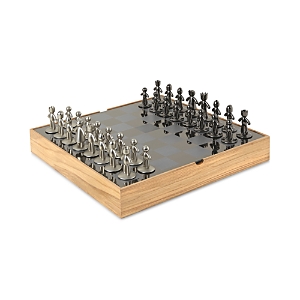 Umbra Buddy Chess Set
Set includes: packable game board and 32 playing pieces. Hidden compartment for easy storage of playing pieces. Velvet lining under playing pieces for optimal movement. Glossy squares

Laguiole Grill Set
For the serious grilling aficionado, this grilling set is the ultimate in efficiency, design, craftsmanship, and durability. Crafted by Laguiole, a renowned French knifemaker, this set comes with a fork, knife, spatula and tong set, perfect for flipping, slicing, piercing, and more. And it's all rolled up in a gorgeous leather case, perfect for storage and travel. Set of 1 grill fork, 1 grill knife, 1 spatula, 1 set of tongs, leather case. Swedish Sandvik stainless steel, wood. France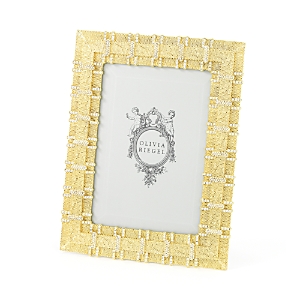 Olivia Riegel Carlyle Frame, 5 x 7
The Olivia Riegel Carlyle Frame features a gleaming border of gold-finished pewter that's highlighted with hundreds of glittering hand-set Swarovski crystals.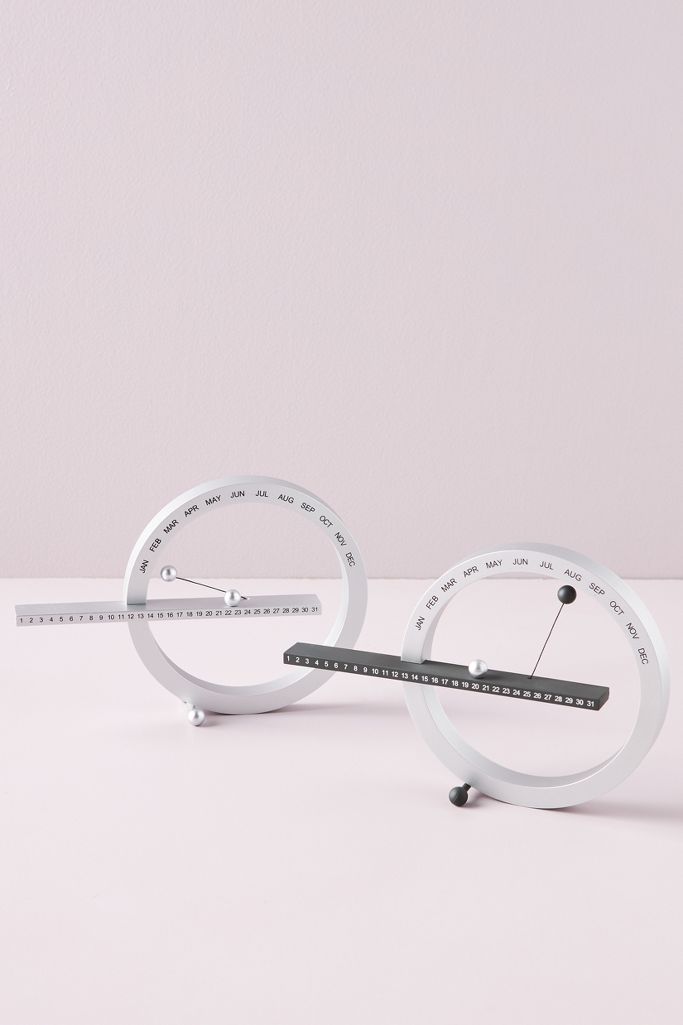 Perpetual Calendar
Originally designed by Gideon Dagan in 1998, this innovative calendar features two magnetic balls that you simply move to mark the date and month. Made to be used year after year, this piece can be mounted to a wall or placed on a desktop for a unique yet functional decoration.

Birchwood Steak Knives, Set of 4
Crafted in France, this beautiful set of steak knives features a sleek stainless steel blade and laminated birch wood handles that showcase the natural beauty of its grain.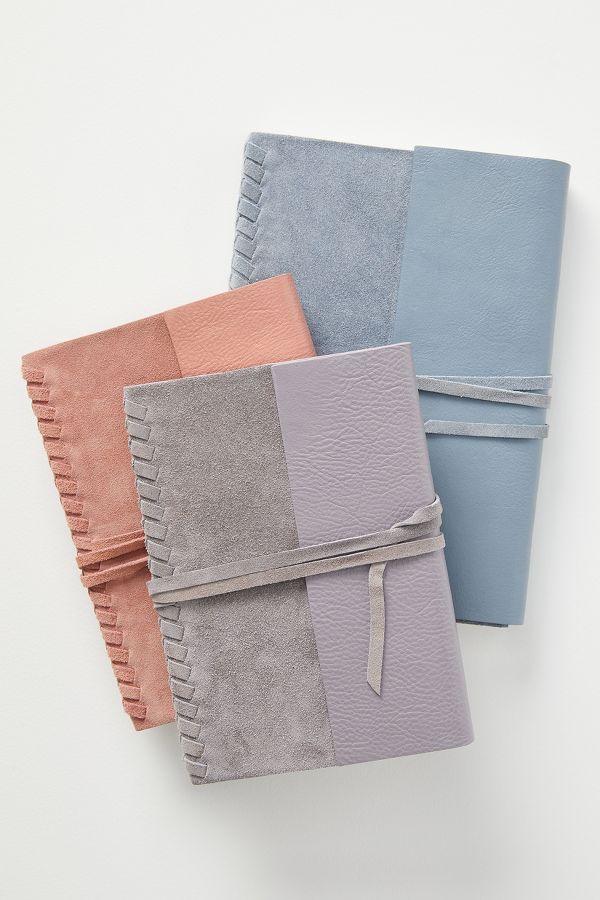 Braided Suede Journal
Featuring a beautifully crafted suede and leather cover with braided detail, this journal is a perfect companion for all of your best adventures.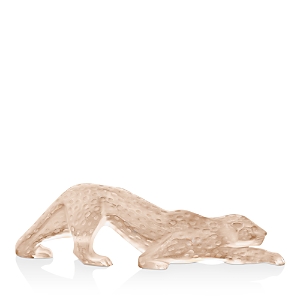 Lalique Zeila Panther Figure Gold Luster
Designed by Marie-Claude Lalique, the Zeila Panther embodies the strength and grace of a large attacking feline. Through its design, the panther's powerful muscles are evident under its crystal fur and numerous spots. 4.33"H x 2.95"W x 14.37"L. Made in France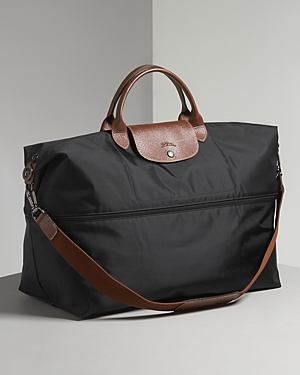 Longchamp Le Pliage Expandable Travel Duffel Nylon Weekender
Longchamp's chic nylon weekender boasts an expandable silhouette that accommodates longer trips and chronic over-packers alike. An optional, adjustable canvas strap makes it easy to sling over your shoulder when you're in transit.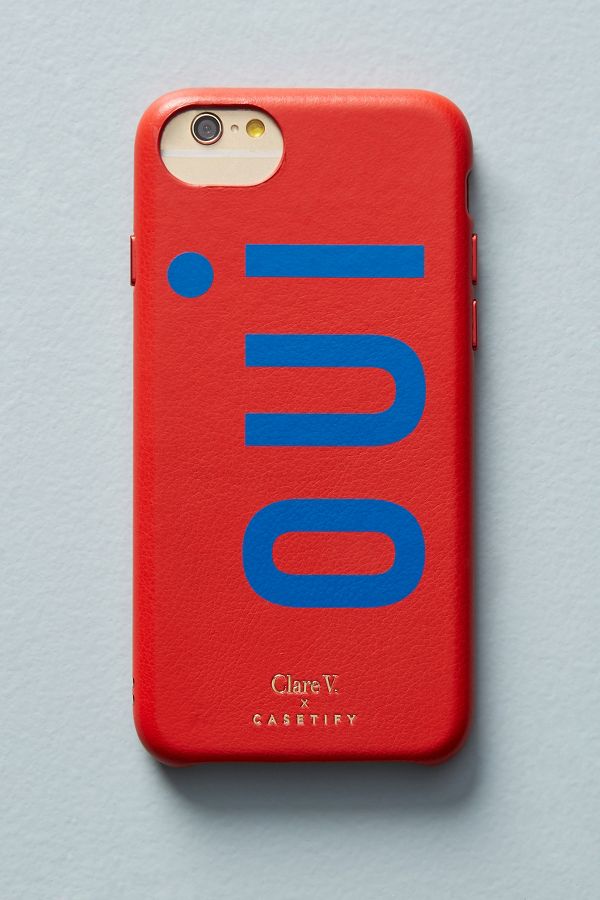 Oui Leather iPhone Case
Designed by Clare V. The chic French sensibility that defines her luxe handbags transforms this phone case into a stylish accessory.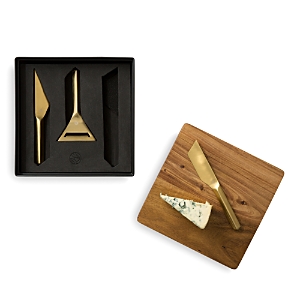 Rabbit Rbt Cheese & Knives Set
Includes 3 unique cheese knives and 1 melamine and wood case. Wood cover can be used as a cheese serving tray. Interior compartment for knife storage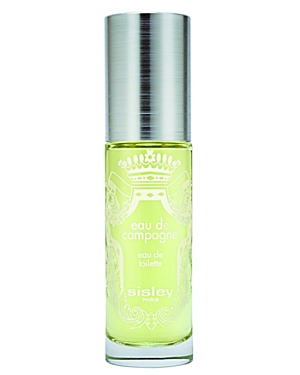 Sisley-Paris Eau de Campagne
Unique and exclusive, Eau de Campagne is a breath of fresh air, a breeze wafting straight in from the country, bearing with it a sense of well-being for every day. Its daring, dynamic, enveloping fragrance simply beckons you to relax and get away from it all. A fragrance for two. Bright, sparkling and elegant, Eau de Campagne is a light and luminous composition full of surprises - a real feel-good fragrance for both men and women.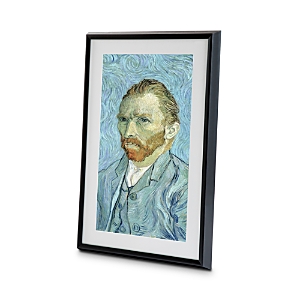 Meural Leonora Digital Canvas
Smart digital frame lets you upload, crop, filter and display your own photos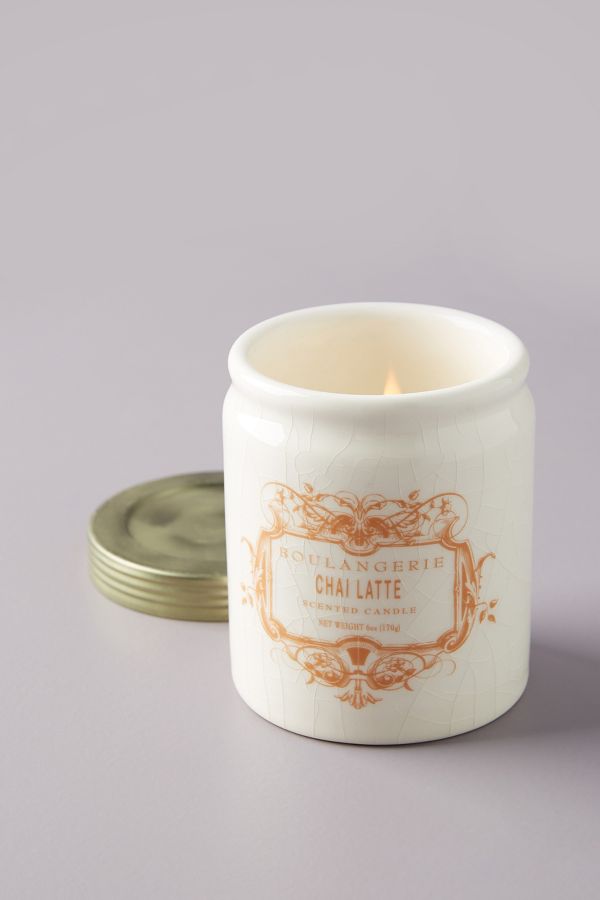 Boulangerie Jar
With a 20-year legacy, Minnesota-based fragrance label Illume is best known for its luxuriously-scented, clean-burning candles. Each signature scent is crafted by hand from all-natural, food-grade ingredients like coconut wax and essential oils, creating an inviting atmosphere wherever one is lit. The mouthwatering aromas of French desserts arise from vintage Parisian pottery replicas.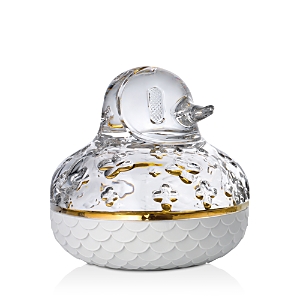 Baccarat The Zoo Duck
A charmingly plump silhouette pairs with luxe cut details in this enigmatic statuette, featuring scalloped duck feathers, small diamond cuts around the face and a striking porcelain base. A subtle gold band completes the charming figure with a festive flourish
Gifts for the Home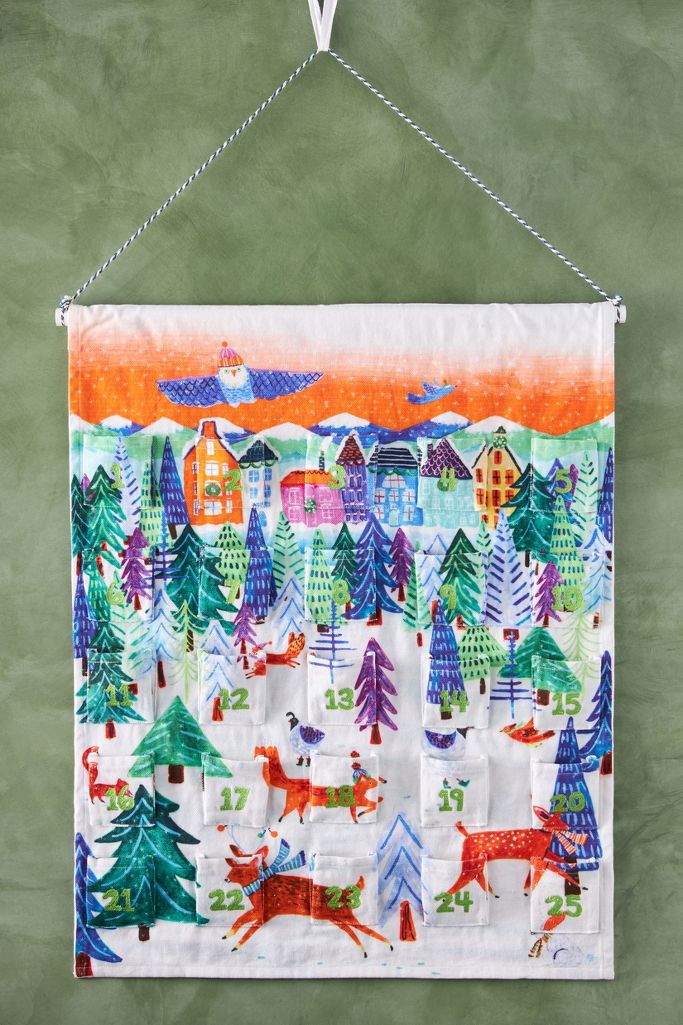 Forestland Advent Calendar
With twenty-four tiny pockets for treats and treasures, this advent calendar offers a whimsical way to count down the days to Christmas with your little ones.

Wildflower Woods Scented Bundle
Tied with a velvet ribbon, this botanical bundle features dried florals and natural wooden sticks that impart an enchanting, nature-inspired scent to your home.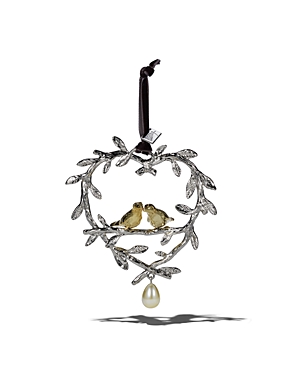 Michael Aram Lovebirds Ornament
4" W x 4.5" H. Goldplate/nickelplate/simulated pearl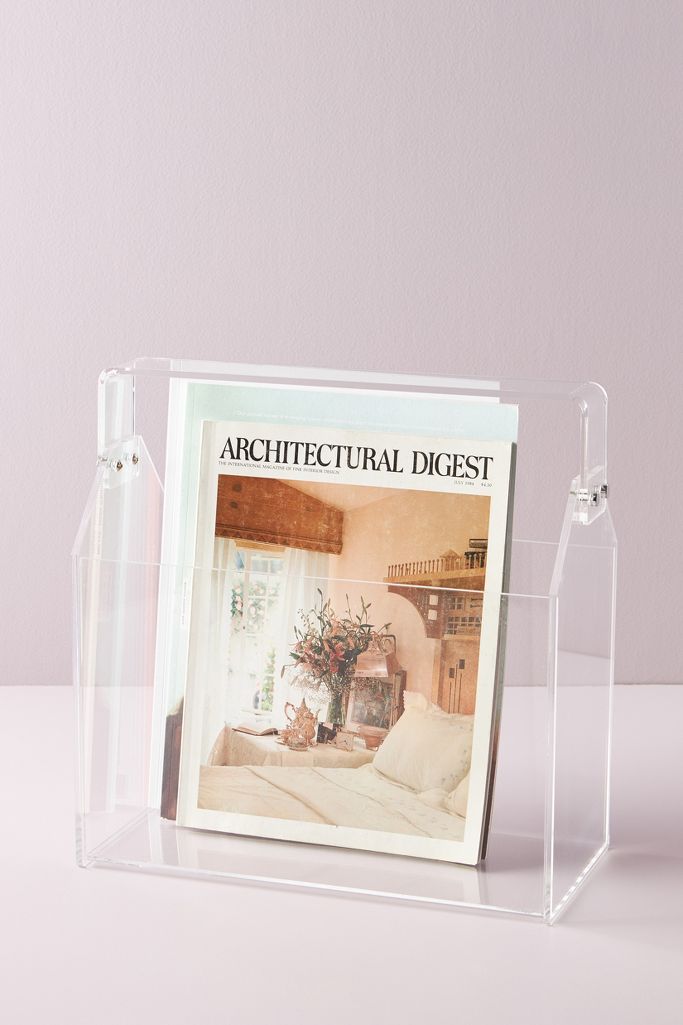 Acrylic Toolbox Magazine Holder
Designed in the shape of a classic toolbox, this acrylic holder stylishly displays your favorite magazines and monthly subscriptions.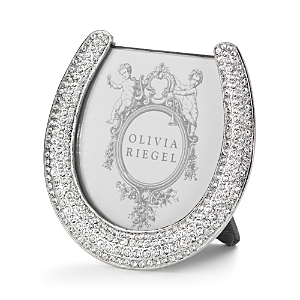 Olivia Riegel Crystal Horseshoe Frame, 3.5 x 3.5
Pewter/Swarovski® crystals

Geometric Poppies Embroidery Kit
This beginner-friendly embroidery kit comes with everything you need to create a geometric poppies scene in a five-inch hoop. With a full instructional booklet that guides you through the stitches, colors, and pattern, it makes a great introduction to this handicraft and leaves you with a beautiful piece of art for your walls!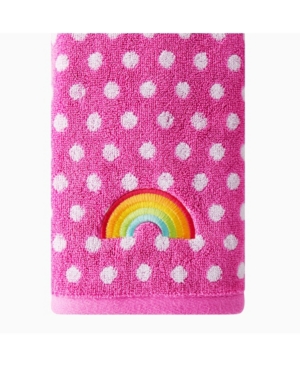 Saturday Knight Ltd Rainbow Cloud 2 Piece Hand Towel Set
Connect the dots with the jaunty pink and white polka dot rainbow cloud hand towels. This cheerful palette features and embroidered rainbow and will coordinate with other towels for a playful mix in the bathroom.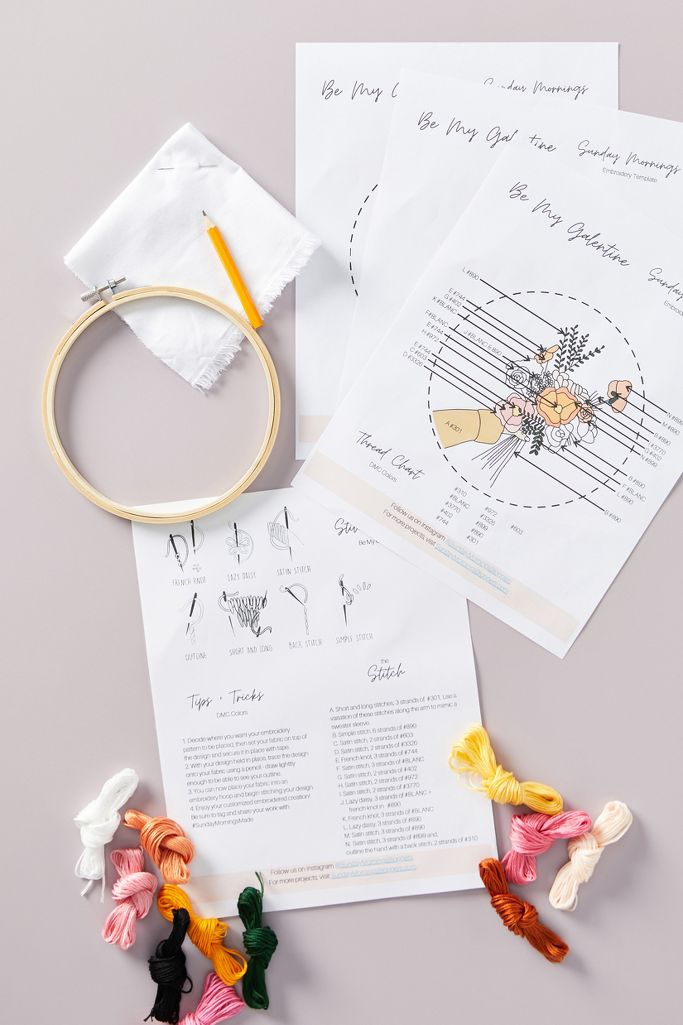 Galentine Bouquet Embroidery Kit
This hand-embroidery kit comes with everything you need to create a embroidery in a 6" hoop. With instructions that guide you through the stitches, it makes a great introduction to this handicraft and leaves you with a beautiful piece of art for your walls!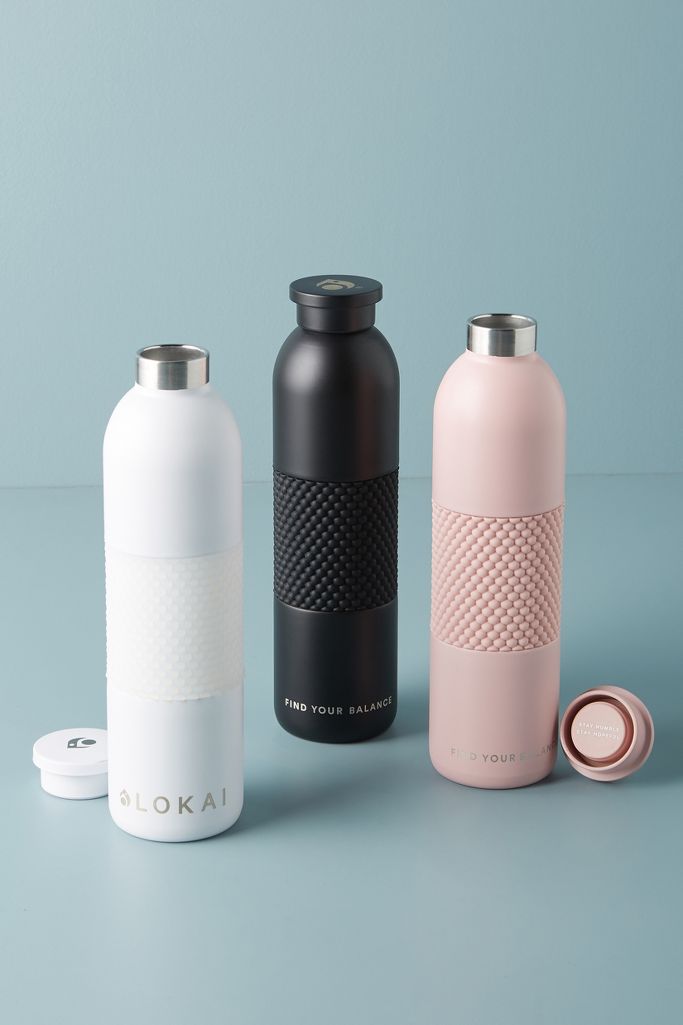 Balance Reusable Water Bottle
Wrapped with a silicone grip, this insulated water bottle keeps your drinks cold for 24 hours and hot up to 12 hours. Best of all? It features a wide lid that accommodates ice cubes, and can easily fit into a standard cup holder.


Cityscape Frame, Paris
Highlight a special memory with this whimsical frame for a personalized gift that will be cherished for years to come.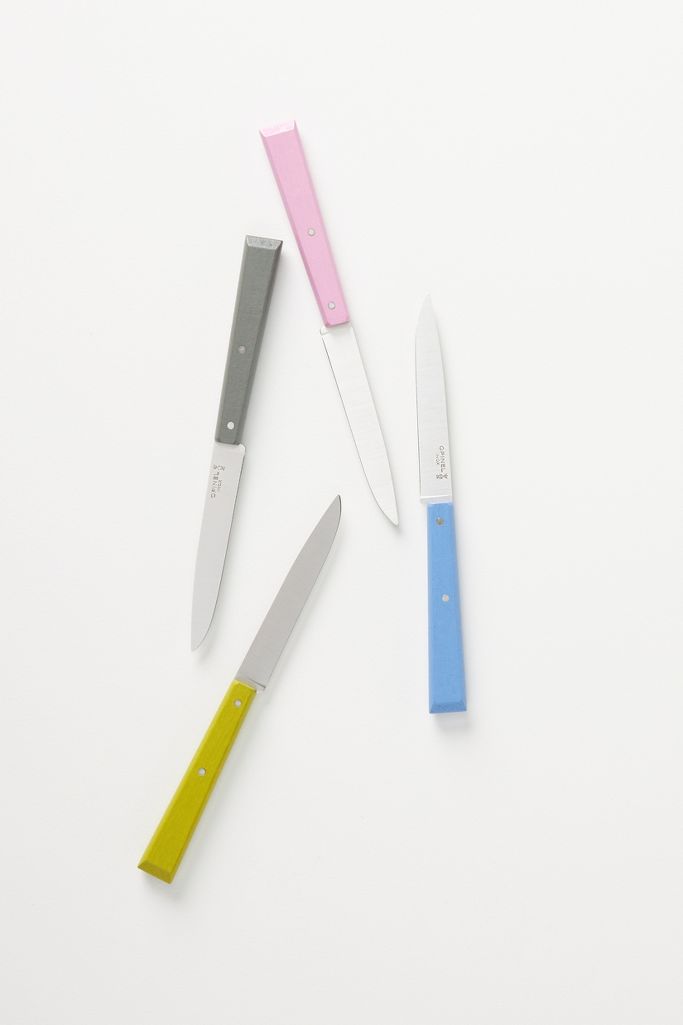 Wooden Table Knives, Set of 4
Crafted in France, this set of table knives features sleek, stainless steel blades and colorful wooden handles.

Yves Delorme Flandre Guest Towel
Yves Delorme's signature savoir-faire is apparent in this luxurious Flandre towel collection. Constructed in a classic white design, each lightweight and absorbent towel is beautifully detailed with waffle borders and embroidered with bourdon stitching for touches of color.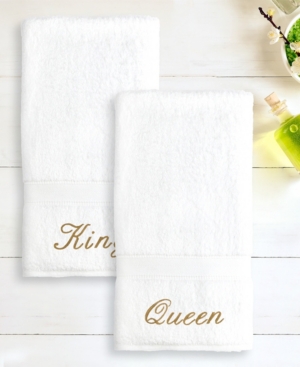 Linum Home 100% Turkish Cotton "King" and "Queen" 2-Pc. Hand Towel Set
These extra plush white terry hand towels are made from high-end Turkish cotton and embroidered with "King" and "Queen". The 700 Gsm hand towels are made for five-star luxury hotels and become softer and more absorbent with every wash.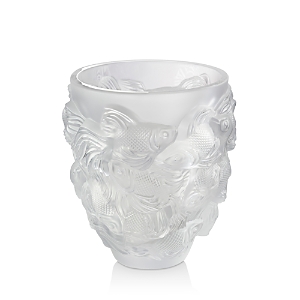 Lalique Rosetail Vase
Beautifully sculpted with a fighting fish motif. Dimensions: 9.09"H x 8.5"D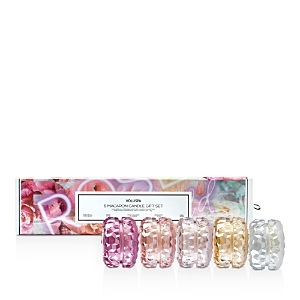 Voluspa Roses Macaron Candle Gift Box, Set of 5
Scents: Rose Petal Ice Cream, Rose Otto, Rose Colored Glasses, Bergamot Rose, Milk Rose. Faceted glass design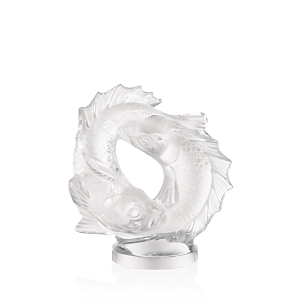 Lalique Large Clear Double Fish Sculpture
Based on Marc Lalique's captivating 1953 sculpture, this striking statuette makes an elegant statement in sparkling crystal.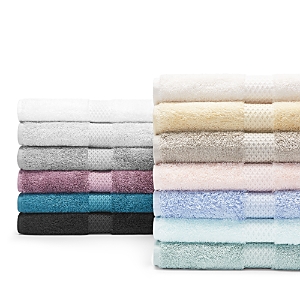 Yves Delorme Etoile Bath Towels
Crafted from a blend of fine, luxurious Egyptian cotton and natural modal, Yves Delorme Etoile bath collection towels offer extra softness, durability and absorbency and dry faster than pure cotton towels. The detailed dobby features a unique star pattern.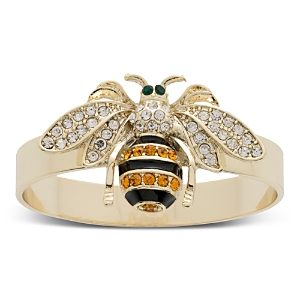 Joanna Buchanan Skinny Striped Bee Napkin Rings, Set of 4
Brass/zinc/enamel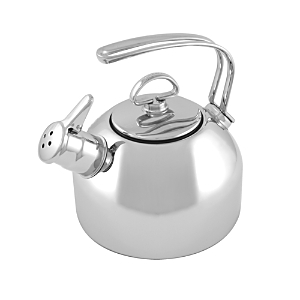 Chantal Stainless Kettle
A warm and charming addition to your home, this striking Teakettle features the genuine Hohner harmonica whistle that plays two notes and sounds like a freight train. A perfect balance of form and function, this 2.5-quart Teakettle has a uniquely curved handle that comfortably follows the curve of your hand.

GreenPan Paris Pro 11-Piece Set
The perfect mix of craftsmanship and convenience, this set offers a double hard anodized aluminum body for even heat conduction, along with a Thermolon coating for a healthy nonstick, utensil-safe finish. Ergonomic stainless steel handles allow for oven use, while a matte, dishwasher-safe coating offers convenience.
Gifts for Her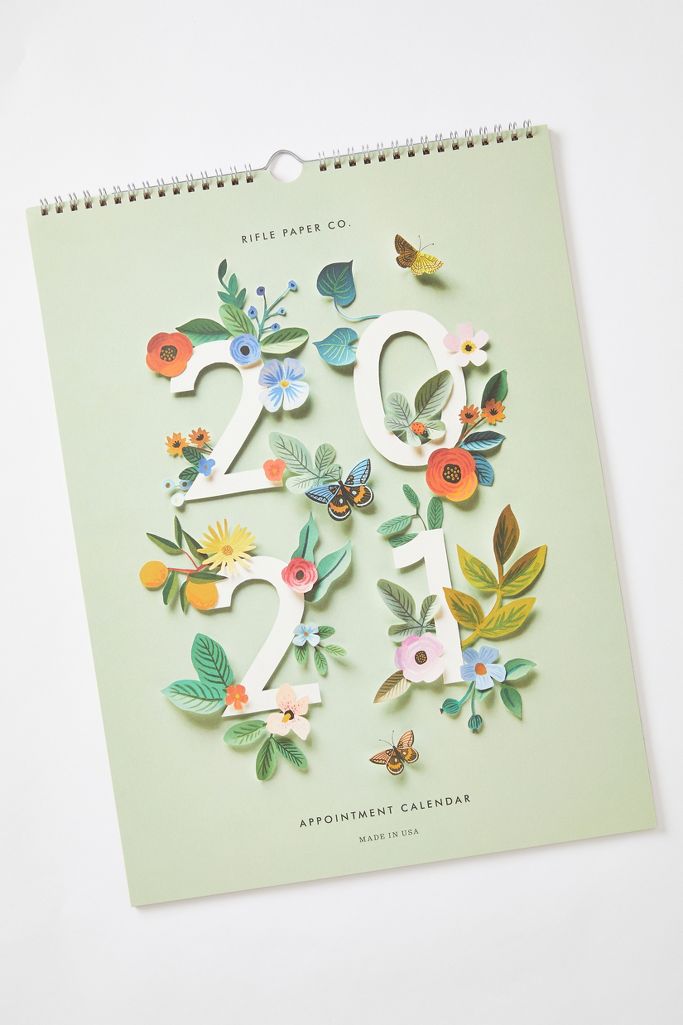 Rifle Paper Co. Floral 2021 Appointment Calendar
Anna Bond is the whimsical whirlwind behind Rifle Paper Co., the Florida-based stationery boutique and design studio whose heartfelt notecards and quirky journals have us smitten.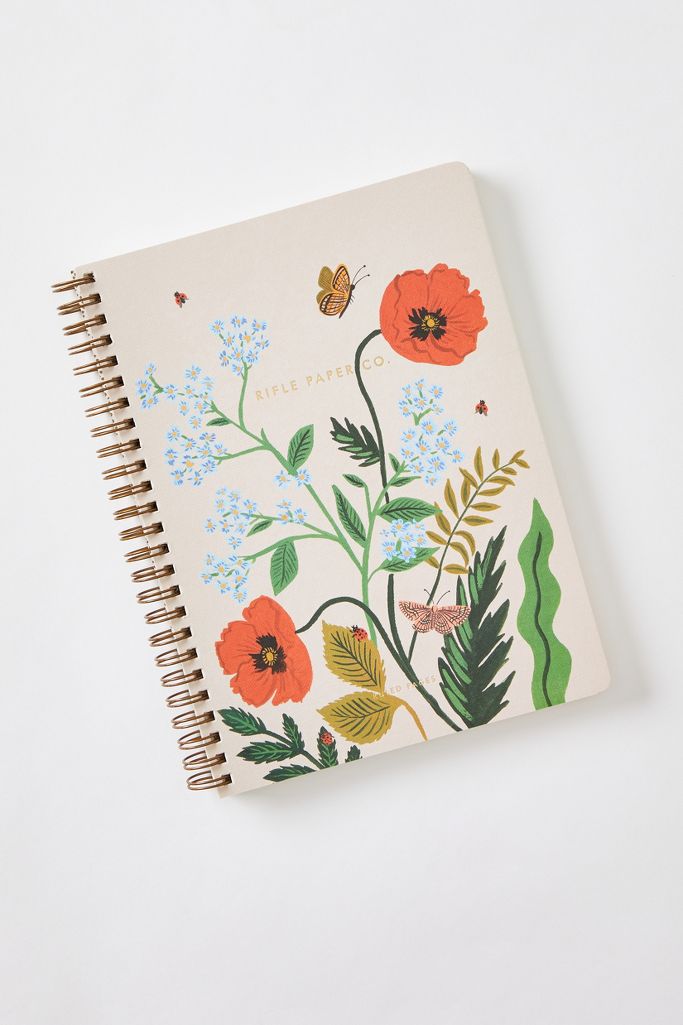 Rifle Paper Co. Iceland Poppy Spiral Notebook
Featuring an illustrated cover, perforated pages, and pocket folders for storage, this journal is an ideal gift for any writer or dreamer.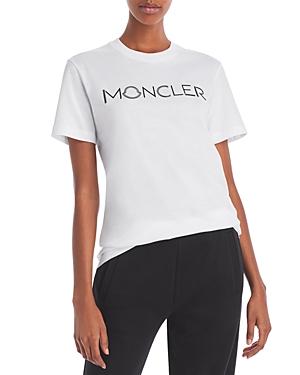 Moncler Cotton Logo Tee
Crewneck. Short sleeves. Pullover style. Logo graphic print at front

Rifle Paper Co. Tapestry Lace iPhone Case
Anna Bond is the whimsical whirlwind behind Rifle Paper Co., the Florida-based stationery boutique and design studio whose heartfelt notecards and quirky journals have us smitten.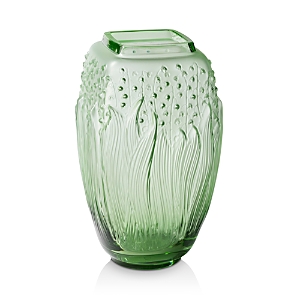 Lalique Muguet Vase
A symbol of good luck and René Lalique's favorite flower, lily of the valley plays on accumulation on this vase and votive. The light and delicate bells are revealed behind the long undulating leaves, as if rocked by the wind. The square shape contrasts with the curved lines of the motifs illuminated by satin-finished crystal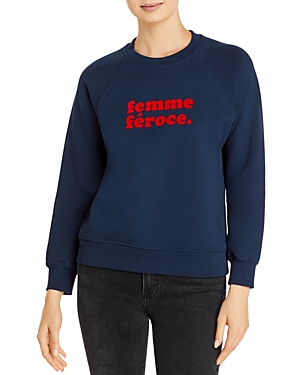 Sold Out Nyc The Femme Feroce Cotton Sweatshirt
Crewneck. Long sleeves. Pullover style. Graphic print at front. 100% organic cotton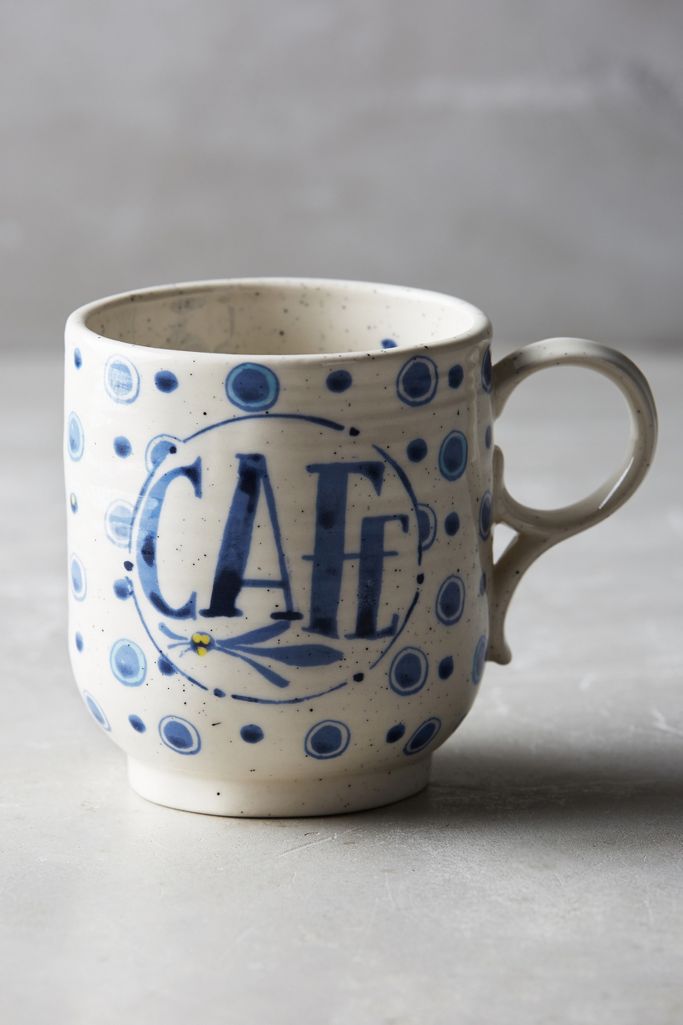 Sweetly Stated Mug
Stoneware. Dishwasher and microwave safe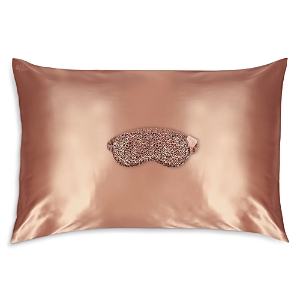 slip for beauty sleep Silk Collection Gift Set
Cotton grabs your hair and twists it at the root throughout the night, damaging hair and causing bed-head in the morning, whereas slipsilk is so gentle on your hair, it allows your hairstyle or blow-dry to last overnight. Unlike cotton, which draws moisture from your face, hair and scalp, slipsilk breathes and is a natural temperature regulator. Slipsilk is specially-commissioned and made to Slip's exacting standards, developed and refined over ten years to provide the ultimate combination of shine, thickness, softness and durability. Slip uses the highest grade (6A) long-fibre mulberry silk, with a thickness of 22 momme and enforces the strictest quality guidelines, including non-toxic dyes.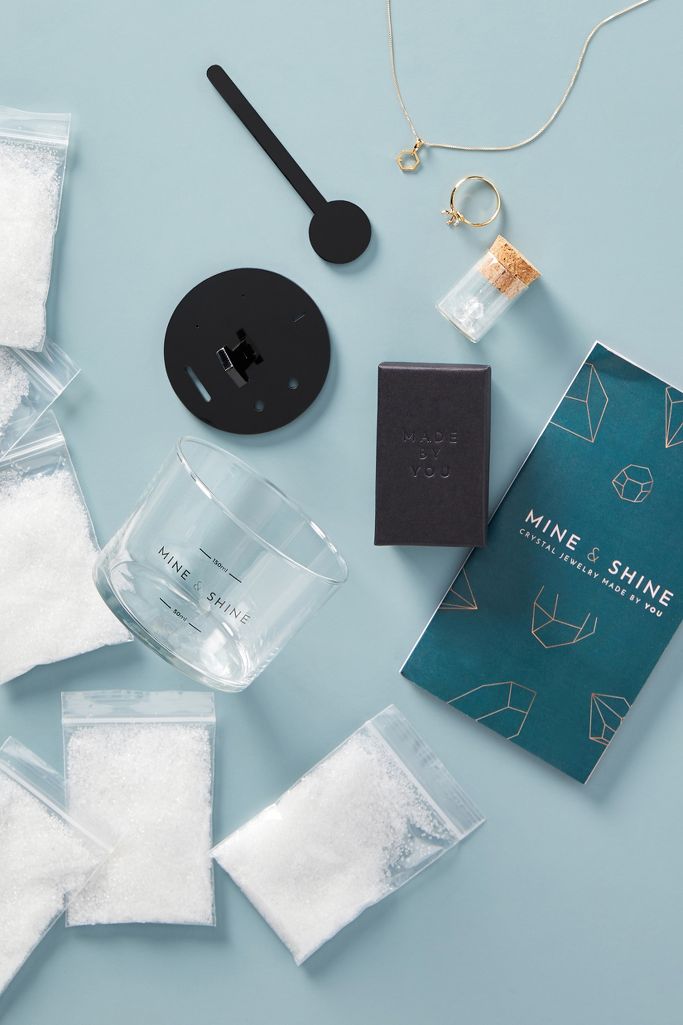 DIY Crystal Growing 14K Gold Jewelry Kit
This DIY kit includes everything you need to naturally grow your own crystals, and then create your own beautiful, sparkling jewelry. Simply follow along with the tutorial to grow your crystals, and choose your favorite to adorn the 14K gold-plated ring and pendant included.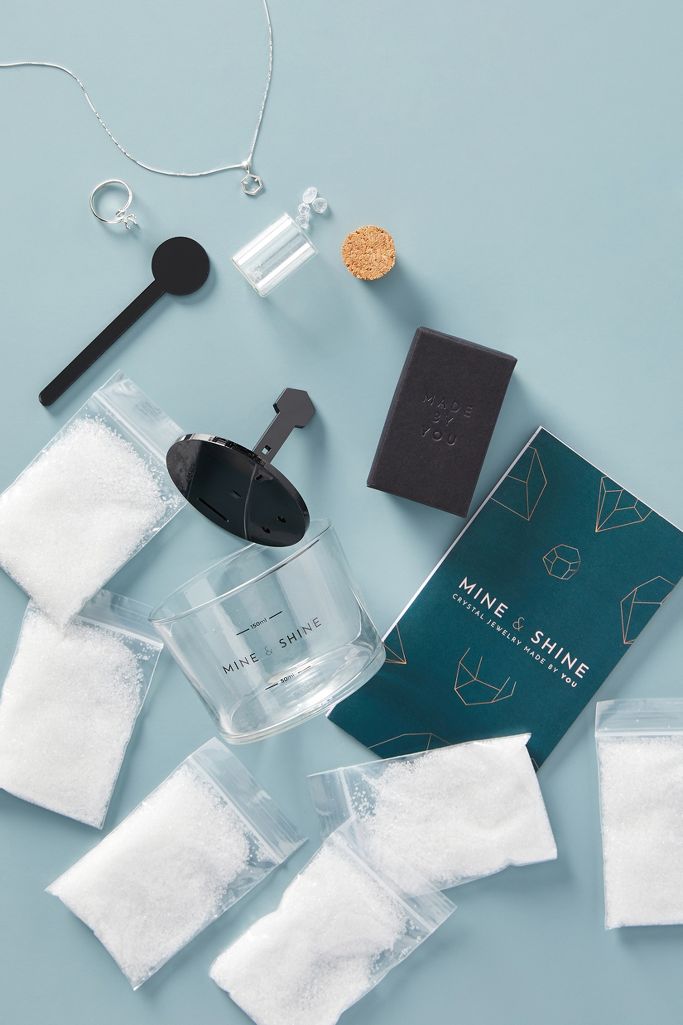 DIY Crystal Growing Silver Jewelry Kit
This DIY kit includes everything you need to naturally grow your own crystals, and then create your own beautiful, sparkling jewelry. Simply follow along with the tutorial to grow your crystals, and choose your favorite to adorn the silver ring and pendant included.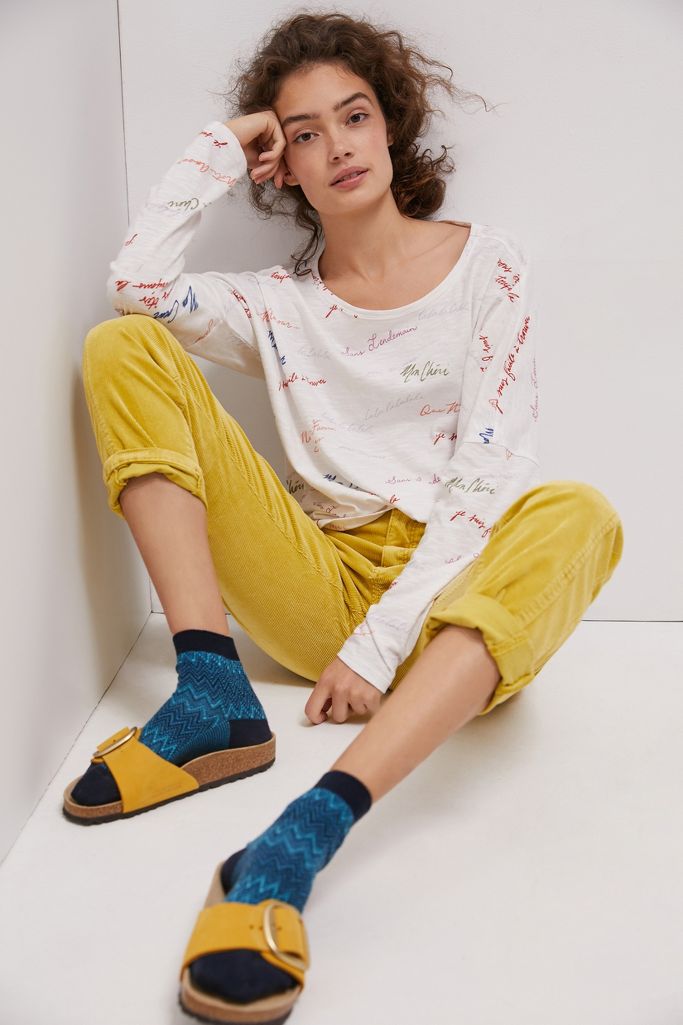 Parisian Pullover

Merci Spotted Graphic Tee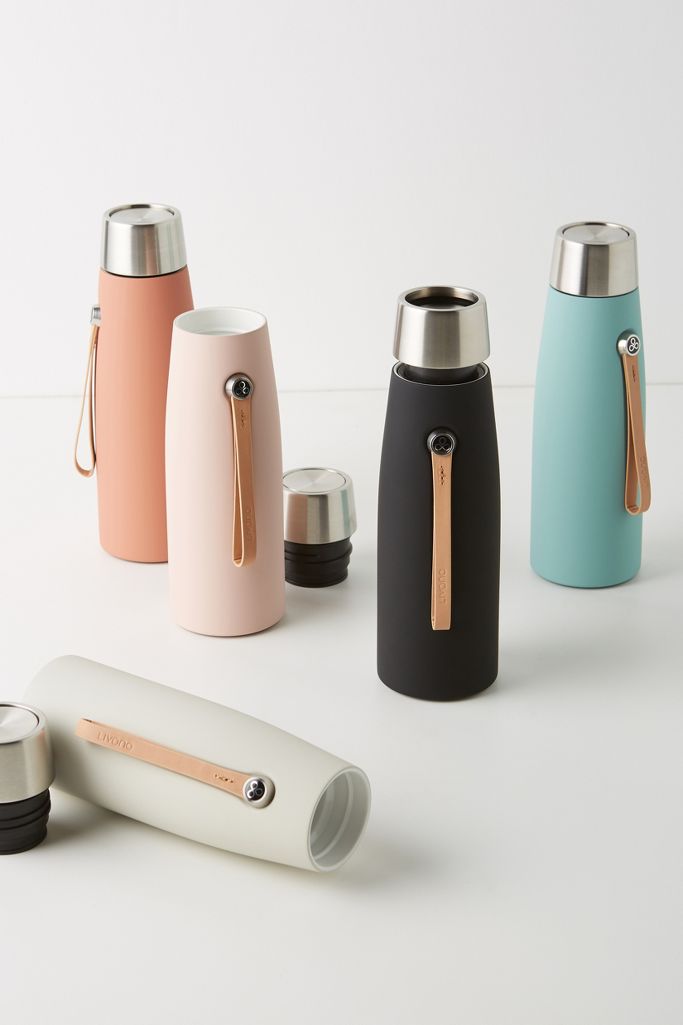 Livana Insulated Water Bottle
This triple-insulated bottle keeps water cold in extreme heat and features propriety technology that eliminates stainless steel contamination and aftertaste - meaning that water left in your bottle overnight tastes just as pure the next day. Better yet? With a non-slip base pad, a convenient pull-up lid, and a leather strap for easy carry, it's the perfect drinking vessel to fit into your daily routine.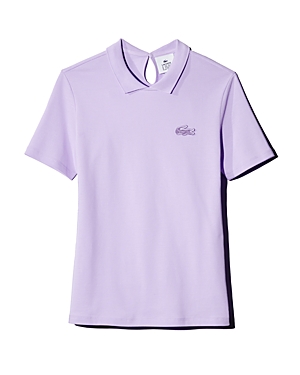 Lacoste Live Slim Fit Velvet Croc Stretch Pique Polo
Ribbed point collar. Short sleeves. Embroidered velvet crocodile at left chest. Keyhole back button closure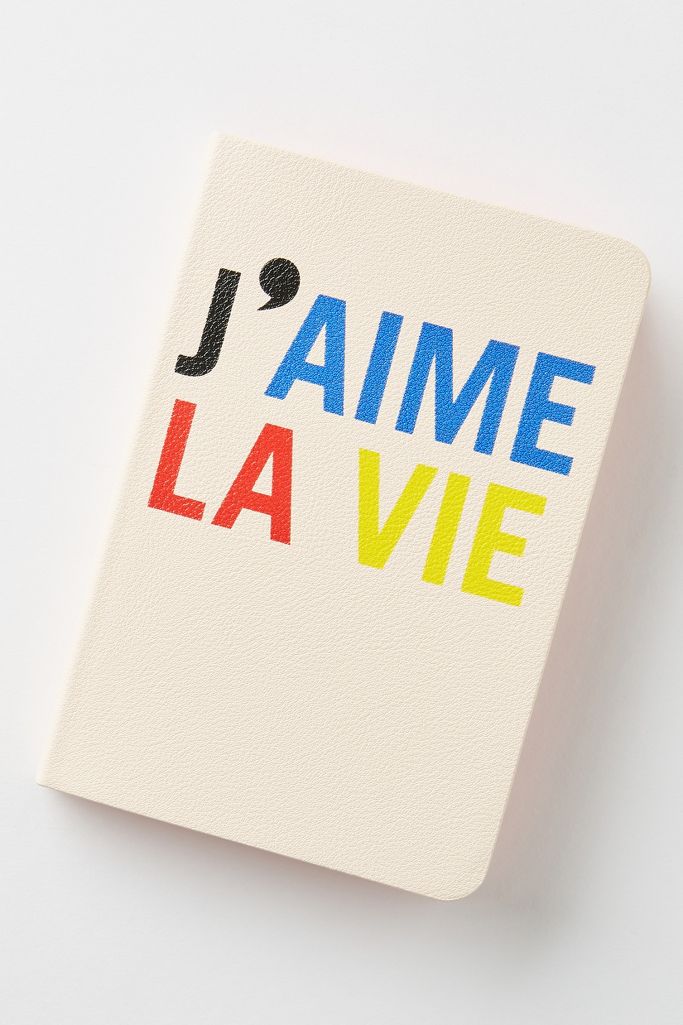 Clare V. for Anthropologie Francophile Journal
Designed by Clare V. in collaboration with Anthropologie, this flexi-cover journal makes a chic stationery statement en francais.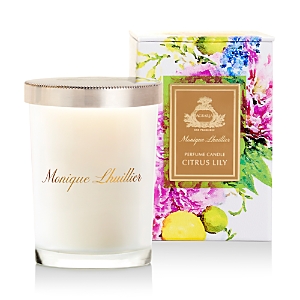 Agraria Monique Lhuillier Citrus Lily 7.4 oz. Candle
California lemons and Italian bergamot pair with a lush bouquet of lilies, freesia, ylang-ylang and jasmine in this aromatic candle.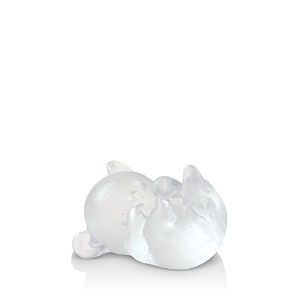 Lalique Small Lying Panda Sculpture
Nature was the prime source of inspiration for our founder René Lalique. Though separated by some 130 years and a continent, the Chinese artist Han Meilin draws the same breath of inspiration. Han Meilin chose the name Meng-Meng, meaning 'dream' for the little female, paying homage to Yuan-Meng, the first panda to be born in France, at Beauval Zoo (Loir-et-Cher) in 2017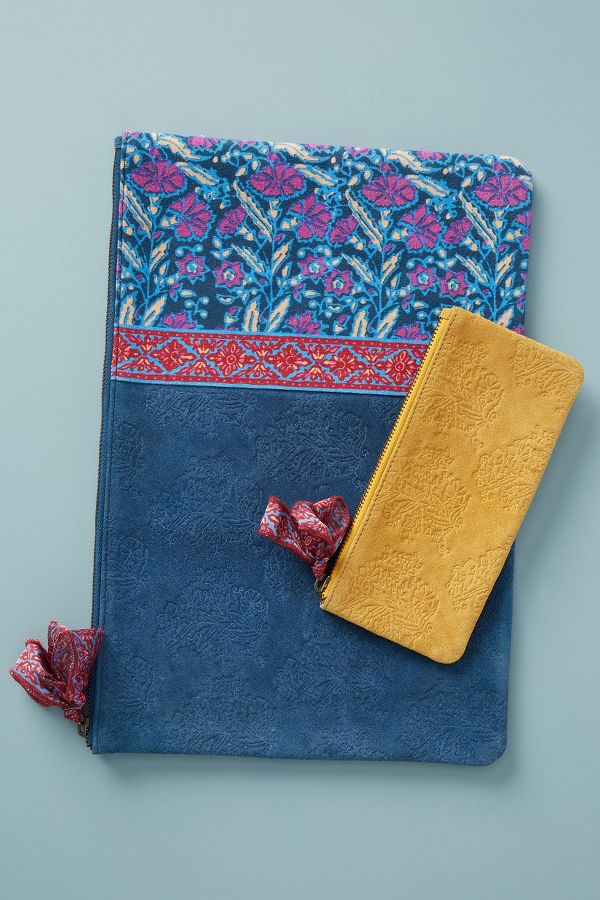 Riley Suede Pencil Pouch, Commuter Clutch
With a beautiful suede design and a ribbon-embellished zipper, this charming pouch is perfect for carrying your favorite travel essentials .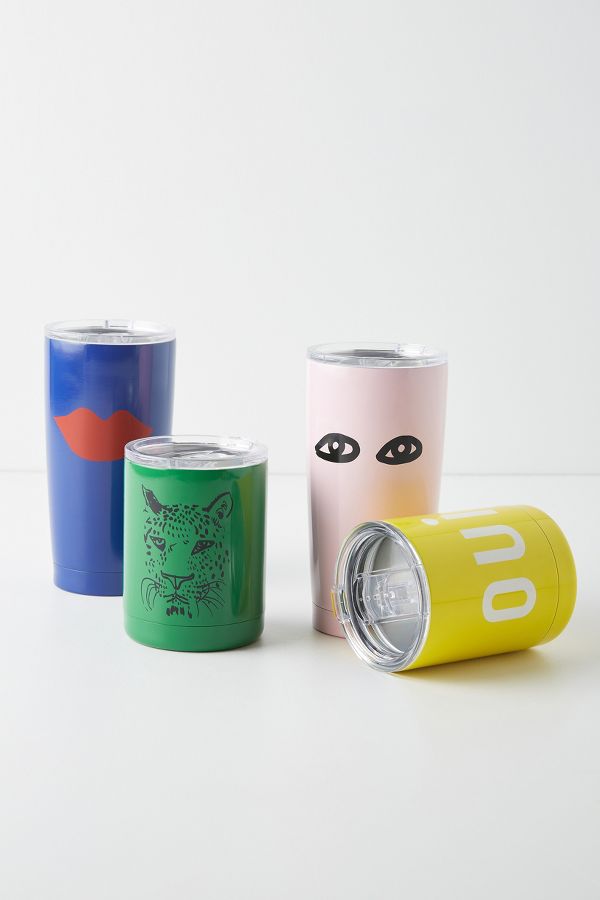 Clare V. for Anthropologie Francophile Travel Mug
Say bonjour to reusable drinkware with this everyday travel mug featuring a chic illustration designed by Clare V. in collaboration with Anthropologie. Best of all? It keeps drinks hot or cold for up to five hours.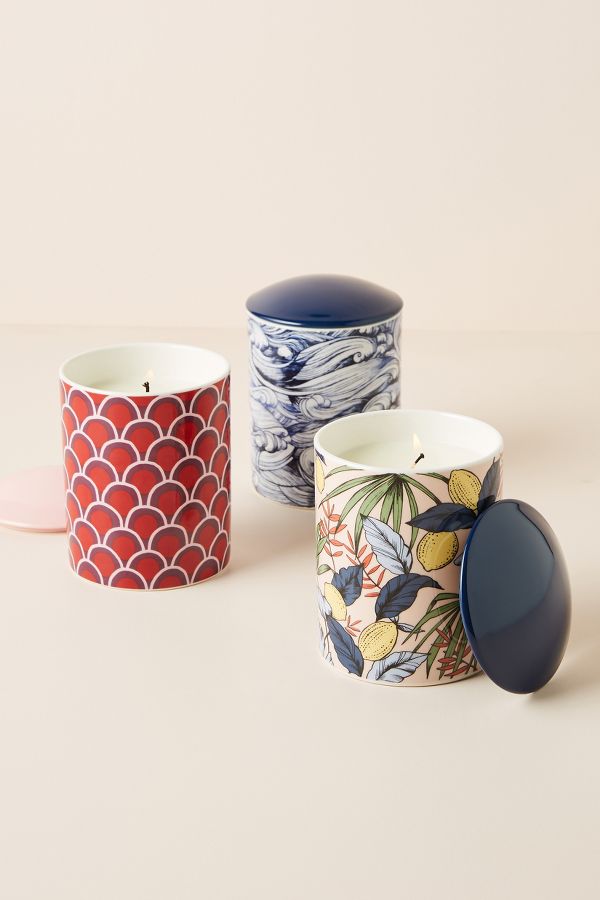 L'or de Seraphine Ceramic Candle
Understanding the power of aromatherapy and design firsthand, sisters Dara and Laina Weiss decided to fuse these transformative forces together with their brand L'or de Seraphine. Through carefully crafted scents and decorative vessels, each candle turns your space into a personal sanctuary of poetic ambience and sweet, fragrant sentiment.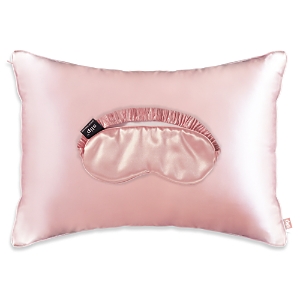 slip Silk Travel Set
Set includes: travel pillow with slipsilk pillowcase; sleep mask. Sleep mask has a silk-covered elastic band. Embroidered logo at corner