Gifts for Him

The Power Of The Bee Box
Discover your personal power with a beautiful gold lacquered box topped with an alabaster lid and a golden bee in relief. Handcrafted. 5.5"Sq. x 5.5"T.

Laurel Leaf On Alabaster
A handcrafted brass laurel wreath on translucent alabaster and mounted on a mirrored background. The gold frame has wonderful depth giving added dimension to this lovely piece. Wood composite backing.

Pleated Tray
Tray with leather cladding. Brass handles. Tetron™ polyester lining. Wood composite frame. 20.25"L x 14"W x 4.25"T.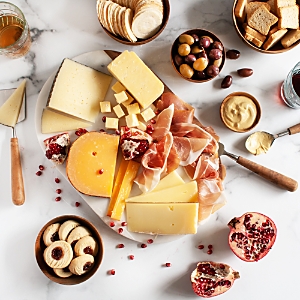 iGourmet Epicurean Artisanal Favorites Gift Box
Includes Dutch Aged Gouda Cheese 7.5 oz., Italian Mountain Cheese 7.5 oz., Spanish Manchego Cheese 7.5 oz., English Cheddar Cheese 7.5 oz. Also includes Sliced Prosciutto, French Dijon Mustard, Mixed Greek Olives 6.3 oz., Mini Toasts Crackers 2.75 oz., Wafer Crackers 3.5 oz., Gourmet Cookies

Gray Malin
Celebrating the first decade of work from travel photographer Gray Malin, this coffee table-worthy book features vibrant imagery from all seven continents and the stories behind each collection.

Ashley Childers for Global Views Paris Padlock
A long-ago visit to the famed Pont des Arts bridge in Paris inspired Ashley to design our Brass Padlock Collection. Each design has a unique shape, working key and optional wall mount, making these locks a unique addition to both tabletops and walls. Made of brass.

Andree Jardin Grill and Barbecue Tool Set
A fitting Father's Day gift for the grill-master himself, this high-quality, France-crafted set comes with everything needed to barbecue to perfection: A basting and grill brush, fork, spatula, clamp, and magnetic stand.

Smoothie Tumbler
Fit with a frosted glass straw, bamboo lid, and a soft-to-touch silicone sleeve, this reusable tumbler is well-suited for sipping smoothies and iced coffees throughout the day.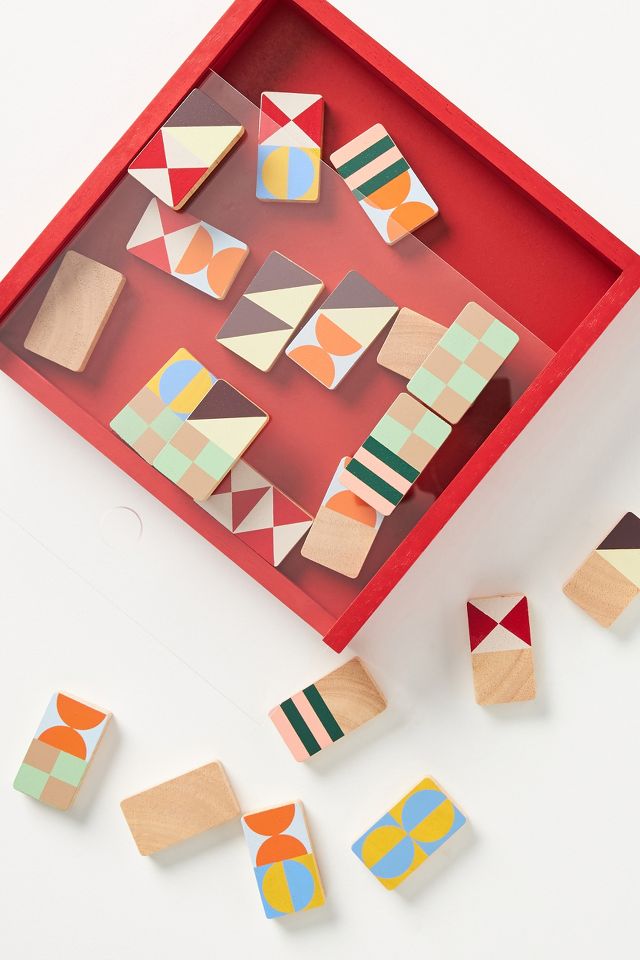 Geo Pattern Domino Set
Offering a fresh take on a classic game, this heirloom quality dominoes set comes housed in a wooden box that features geometric designs by Panisa Khunprasert. Better yet? It makes a stunning gift for kids and adults alike, or a display-worthy piece for your coffee table.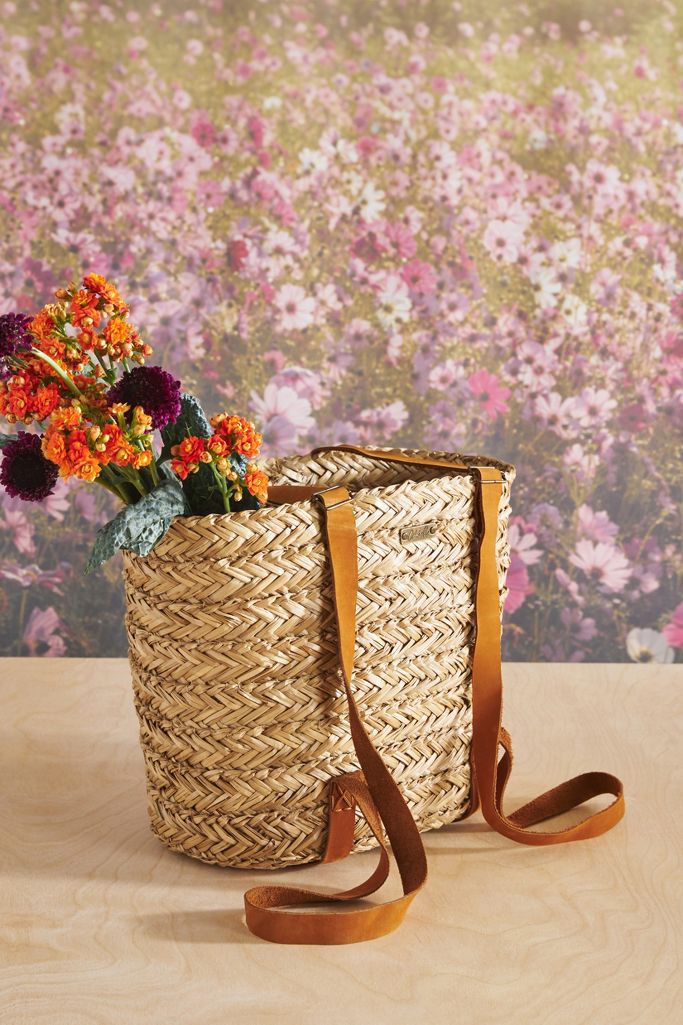 Olli Ella Soukie Backpack
Hand woven from seagrass with elegant leather accents, this versatile backpack is a must-have accessory for weekend trips to the market and beach picnics.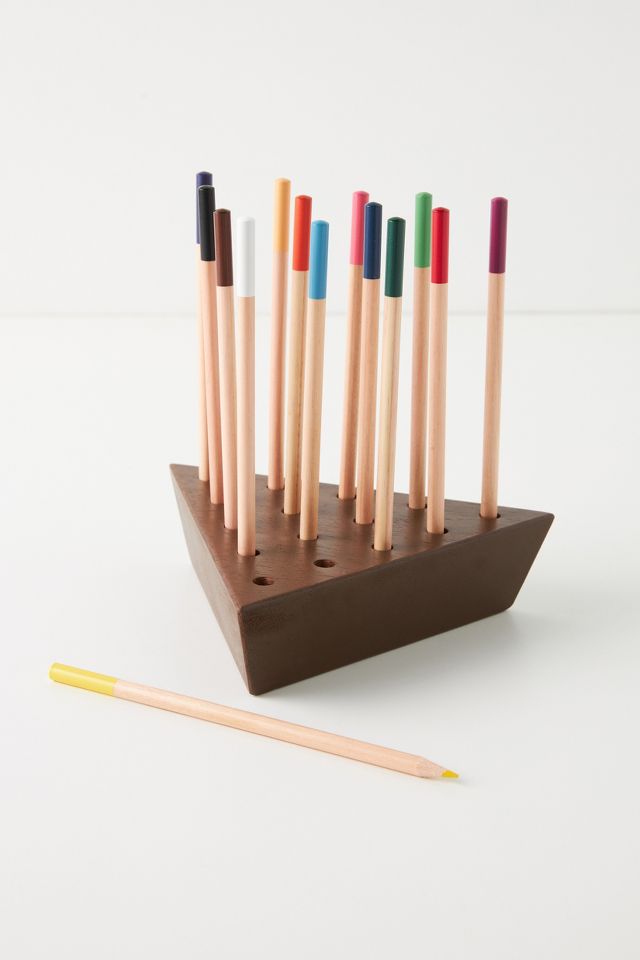 Writer's Block Triangle Peg Game
Designed by Micah Lynn for MoMA, this unique desk accessory combines handy pencil storage with the beloved triangle peg game. Whether you're taking a break during your work day or need to refuel inspiration, this game challenges you to jump in any direction to remove pencils until there is only one left.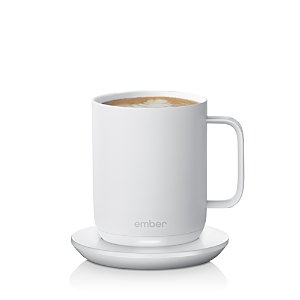 Ember Gen 2 Mug, 10 oz.
Temperature-controlled mug lets you set your preferred beverage temperature and the mug maintains it for an hour. Includes: mug, charging coaster, power adaptor and quick-start guide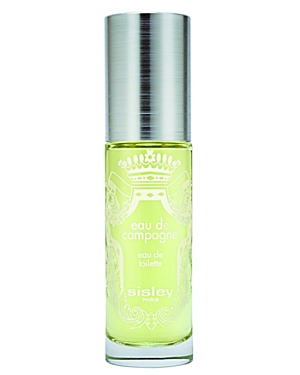 Sisley-Paris Eau de Campagne
Unique and exclusive, Eau de Campagne is a breath of fresh air, a breeze wafting straight in from the country, bearing with it a sense of well-being for every day. Its daring, dynamic, enveloping fragrance simply beckons you to relax and get away from it all. A fragrance for two. Bright, sparkling and elegant, Eau de Campagne is a light and luminous composition full of surprises - a real feel-good fragrance for both men and women.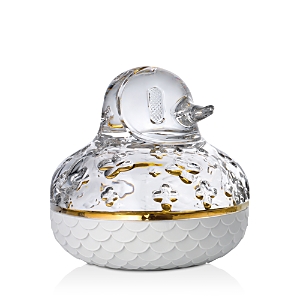 Baccarat The Zoo Duck
A charmingly plump silhouette pairs with luxe cut details in this enigmatic statuette, featuring scalloped duck feathers, small diamond cuts around the face and a striking porcelain base. A subtle gold band completes the charming figure with a festive flourish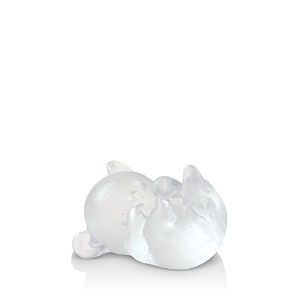 Lalique Small Lying Panda Sculpture
Nature was the prime source of inspiration for our founder René Lalique. Though separated by some 130 years and a continent, the Chinese artist Han Meilin draws the same breath of inspiration. Han Meilin chose the name Meng-Meng, meaning 'dream' for the little female, paying homage to Yuan-Meng, the first panda to be born in France, at Beauval Zoo (Loir-et-Cher) in 2017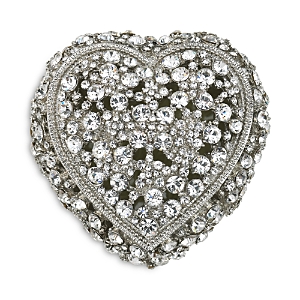 Olivia Riegel Silver-Tone Princess Heart Box
The Olivia Riegel Silver-Tone Princess Heart Box features hundreds of hand-set clear European crystals in silver-tone metal finish with a celadon colored hand-enameled interior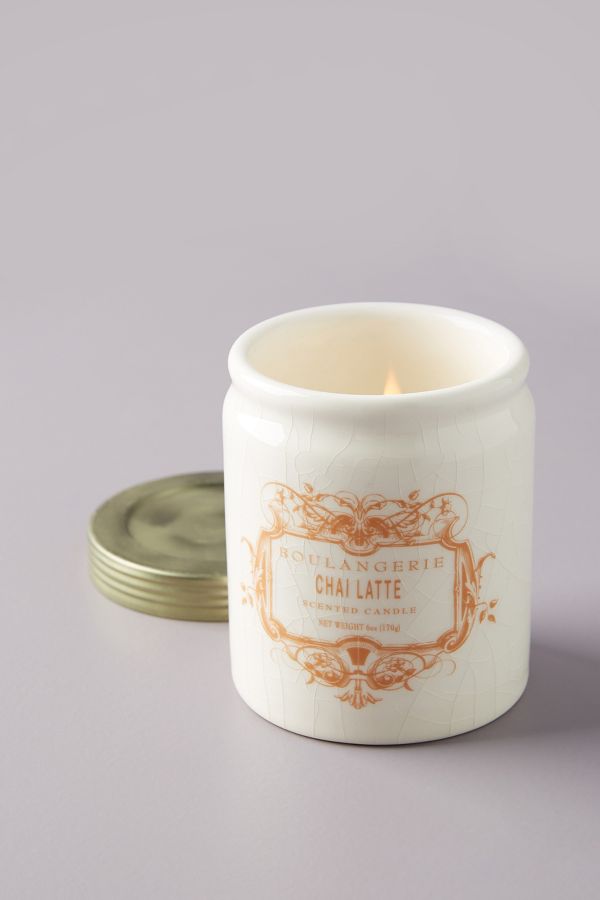 Boulangerie Jar
With a 20-year legacy, Minnesota-based fragrance label Illume is best known for its luxuriously-scented, clean-burning candles. Each signature scent is crafted by hand from all-natural, food-grade ingredients like coconut wax and essential oils, creating an inviting atmosphere wherever one is lit. The mouthwatering aromas of French desserts arise from vintage Parisian pottery replicas.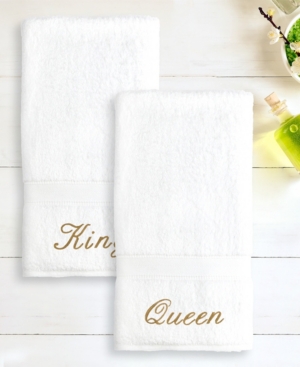 Linum Home 100% Turkish Cotton "King" and "Queen" 2-Pc. Hand Towel Set
These extra plush white terry hand towels are made from high-end Turkish cotton and embroidered with "King" and "Queen". The 700 Gsm hand towels are made for five-star luxury hotels and become softer and more absorbent with every wash.


Cityscape Frame, Paris
Highlight a special memory with this whimsical frame for a personalized gift that will be cherished for years to come.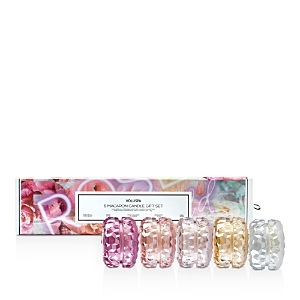 Voluspa Roses Macaron Candle Gift Box, Set of 5
Scents: Rose Petal Ice Cream, Rose Otto, Rose Colored Glasses, Bergamot Rose, Milk Rose. Faceted glass design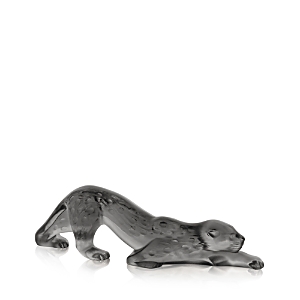 Lalique Zeila Panther Figure
Panther figurine. Designed by Marie-Claude Lalique. Dimensions: 8.27"L x 1.77"W x 2.44"H
Gifts for the Home

Reveries Dessert/Salad Plates, Set of 4
Reveries by Christian Lacroix Maison and Vista Alegre tableware collection goes by the delightfully light name of Rêveries. Set of four dessert/salad plates made of porcelain. Enhanced with gold and platinum. Hand painted elements. 9"Dia. x 1"T each.

Royal Chef iPad Cookbook and Knife Holder, Knives
This new collection maintains the fluid line that embodies Christofle's new vision of conviviality and art of sharing. For this collection, Christofle has drawn on the most sophisticated expertise available. Standing for tradition, strength and longevity, this essence of wood embodies perfectly the values of Christofle. All pieces are treated & varnished to be more resistant. Handcrafted cookbook and knife holder. Holder made of solid oak with stainless steel base.

Le Fleur Box
Handcrafted brass gloss box hand-painted with gold leaf. Translucent alabaster lid with delicately carved brass flower mounted on top. 5.8"Sq. x 7.3"T.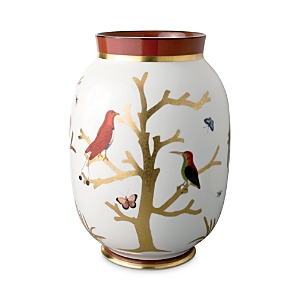 Bernardaud Aux Oiseaux Vase
Embellished with songbirds and butterflies, this nature-inspired vase from Bernardaud brings a look of whimsical elegance to your décor. Dimensions: 13.6"H x 9.5" diameter. Porcelain. Made in France

Aqua Petite Crystal Box
A layer of aqua appears suspended in this stunning petite crystal box. The perfect accent to add a touch of color.

Spring Bouquet Mini Cakes, 8 Count
Our stunning bouquet of mini cakes made the "O List"! The delicious set of 8 mini cakes is dressed up in a green tulip wrap, and adorned with beautiful pink, purple and white buttercream flowers. Perfect for celebrations. What could be better than cupcake Serves up to 8 people.

Pebble Tray
This tray is completed with exquisite handles that mimic pebbles. Made of aluminum. Food safe, this tray is perfect for entertaining. 25"L x 15.25"W x 3"T (8 lbs).

Cheese Board Set with Knife, Appetizer Plates, and 20-Pack Cocktail Napkins
Serving cheese board made of shatter-resistant melamine. Includes knife, appetizer plates, and 20 cocktail napkins. Approx. 13.3"L x 3"T x 6.5"W. Dishwasher safe; do not microwave.

Jax Highball Glasses, Set of 4
Set of four highball glasses. Made of nonleaded crystal. 2.95"Dia. x 5.71"T. Dishwasher safe.

Jax Double Old-Fashioned Glasses, Set of 4
Set of four double old-fashioned glasses. Made of nonleaded crystal. 3.27"Dia. x 3.94"T. Dishwasher safe.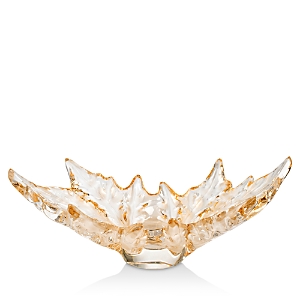 Lalique Champs-Elysees Large Bowl, Gold Luster
Inspired by falling leaves along the famed Champs-Elysées, this beautifully detailed crystal bowl creates a lustrous focal point in your home.

Bumble Bee Towel
Embroidered towel is made of linen. 17"L x 29"W. Machine wash.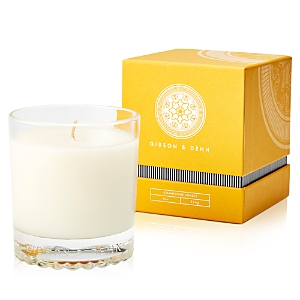 Gibson & Dehn Champagne Sorbet Single Wick Candle 8 oz.
Fragrance notes: Sparkling Champagne, Black Currant, Peach, Cognac

Artland Rainbow 7-Piece Toasting Flute Set
Flute set is made of glass. Includes six flutes and a storage vase.

Olli Ella Structured Hanging Picnic Basket
We love introducing decorative picnic baskets into the home for a touch of sunny charm - no matter the season. Hang this structured, woven basket on a wall in a mudroom, laundry room, or living room to be filled with fresh flowers, outgoing handwritten letters, or your latest magazine issues.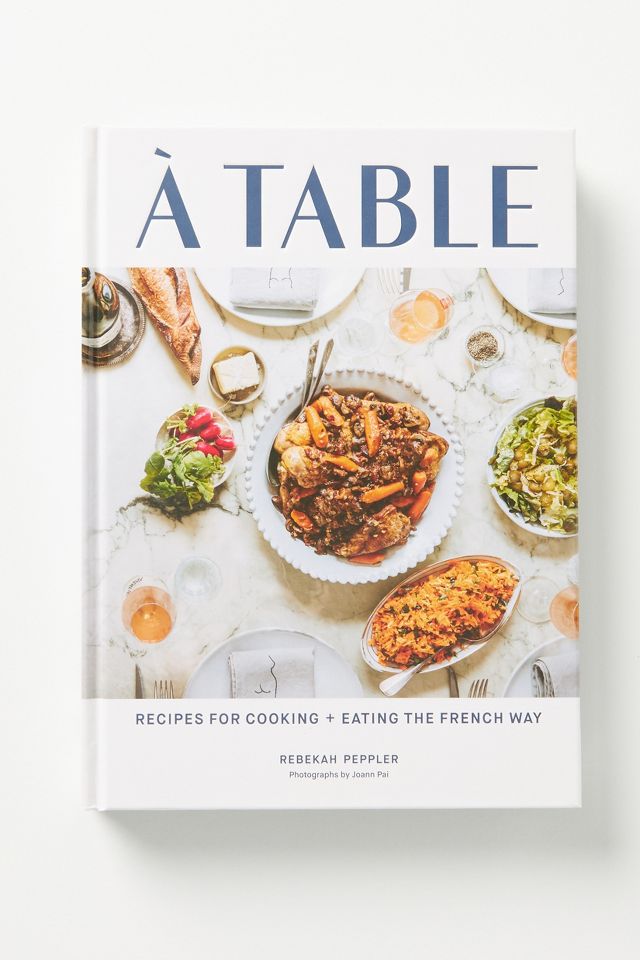 A Table
With 125 simple recipes, this alluring, approachable cookbook teaches you how to master the art of "new French" cooking.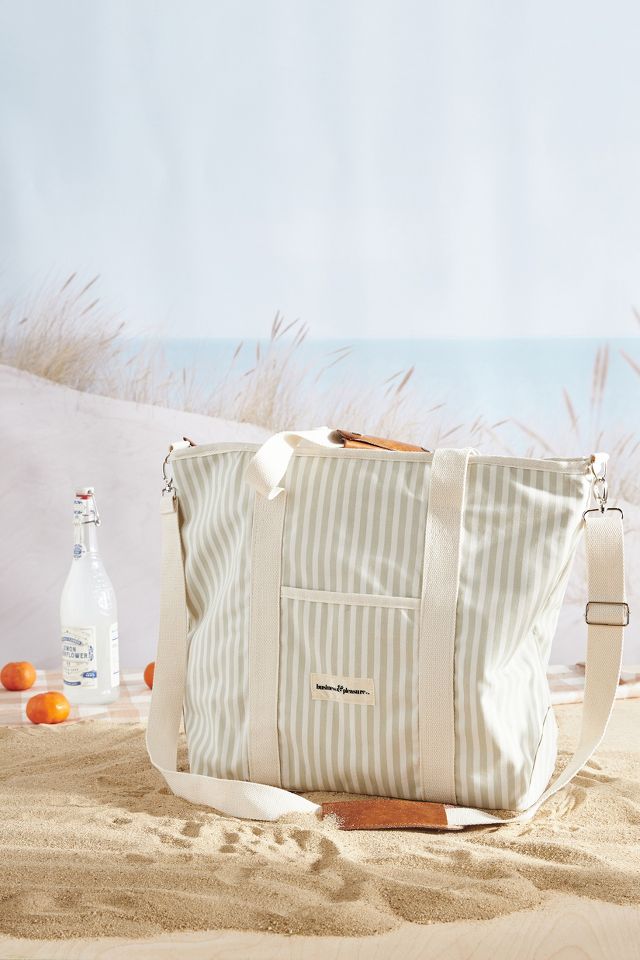 Business & Pleasure Co. Cooler Tote Bag
Crafted from leftover premium canvas used to make beach umbrellas, this cooler bag is an eco-friendly option to tote picnics and desk lunches alike.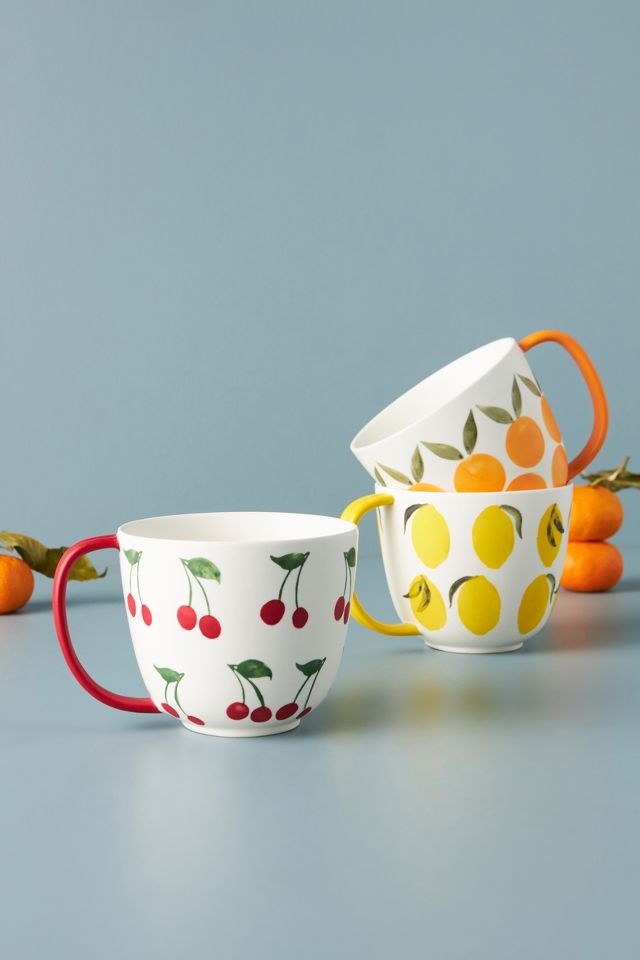 Tutti Mug
What's sweeter than fresh fruit on a spring day? This bright mug, featuring punchy, produce-inspired motifs.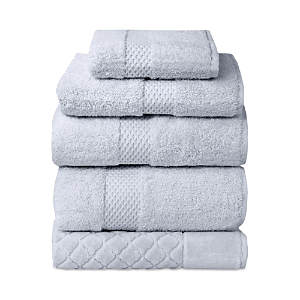 Yves Delorme Etoile Bath Sheet
Etoile Bath Towel
Etoile Guest Towel
Etoile Wash Cloth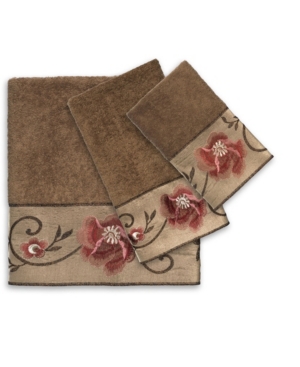 Larrisa Bath 3 Piece Towel Set
Create a decorative touch to your bathroom with this beautiful bath accessory. It will surely add a pop of style to your bathroom.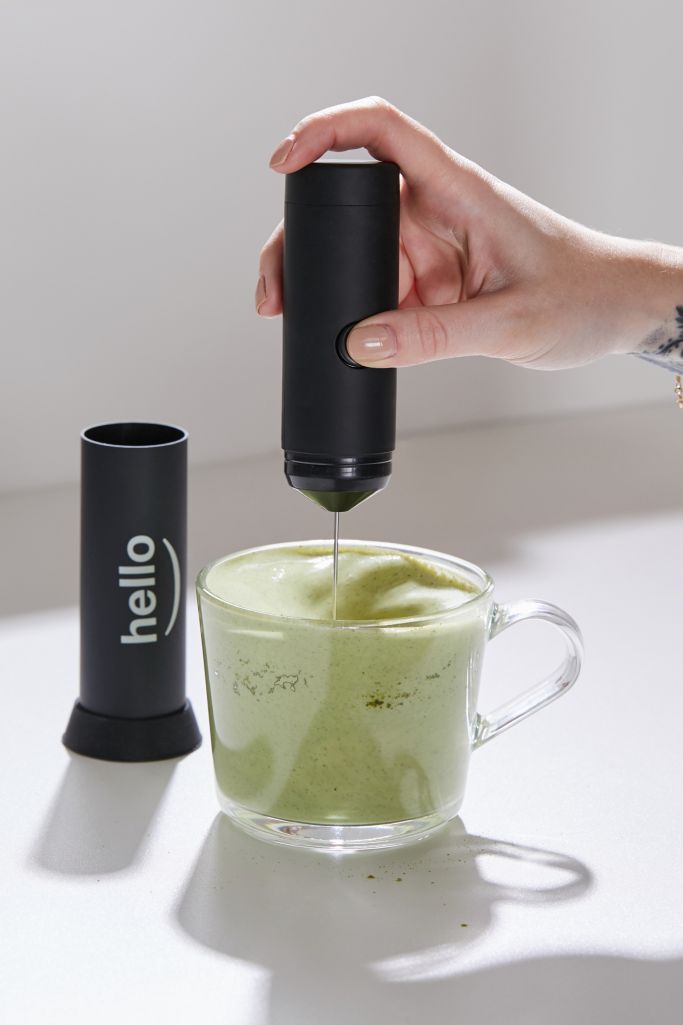 Handheld Milk Frother
Perfect for brewing the perfect, lightest cup, this handheld milk frother is made from BPA-free, food-grade plastic and stainless steel. Motorized frother ensures light, fluffy milk. Battery powered.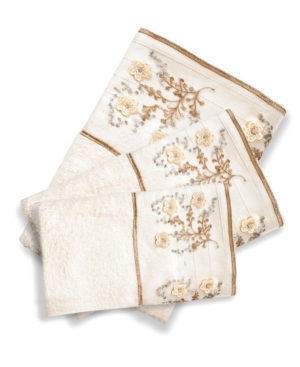 Bloomfield Bath 3 Piece Towel Set
Give your bathroom a stylish new look with this Bloomfield bath accessory.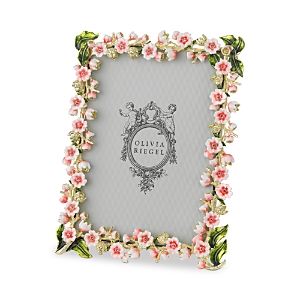 Olivia Riegel Bella Frame, 5 x 7
Handcrafted in gold-tone finish pewter, handset with pink and clear European crystals and hand-enameled flowers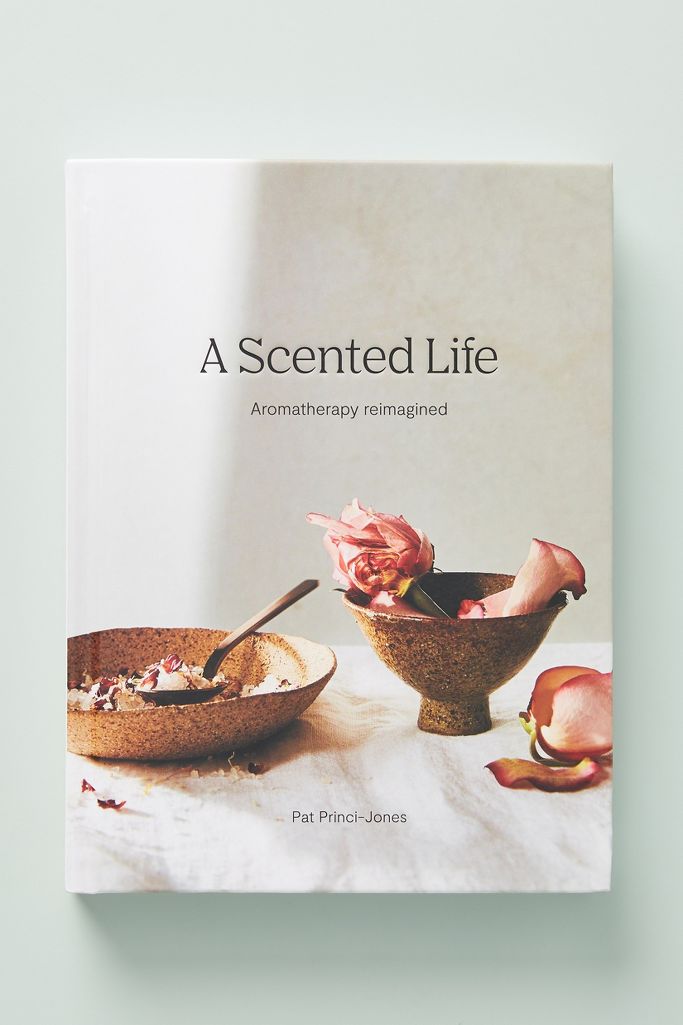 A Scented Life
With an emphasis on breathwork and developing an appreciation for scented oils, this guide takes newcomers and veterans alike on a journey through the practice of aromatherapy.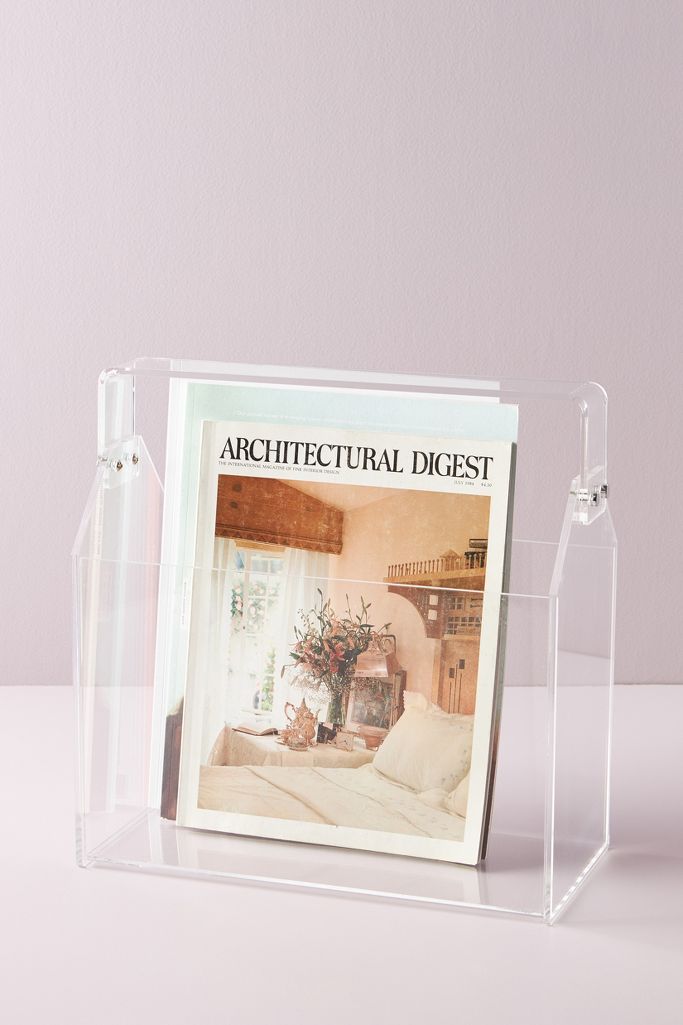 Acrylic Toolbox Magazine Holder
Designed in the shape of a classic toolbox, this acrylic holder stylishly displays your favorite magazines and monthly subscriptions.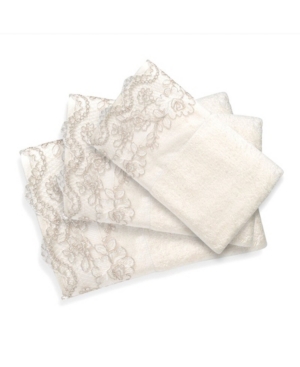 Rose Vine Bath 3 Piece Towel Set
Revamp the look of your existing bathroom by decorating with this beautiful bath accessory.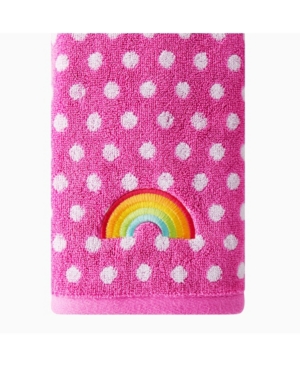 Saturday Knight Ltd Rainbow Cloud 2 Piece Hand Towel Set
Connect the dots with the jaunty pink and white polka dot rainbow cloud hand towels. This cheerful palette features and embroidered rainbow and will coordinate with other towels for a playful mix in the bathroom.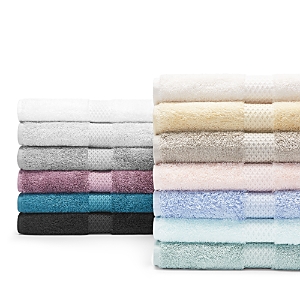 Yves Delorme Etoile Bath Towels
Crafted from a blend of fine, luxurious Egyptian cotton and natural modal, Yves Delorme Etoile bath collection towels offer extra softness, durability and absorbency and dry faster than pure cotton towels. The detailed dobby features a unique star pattern.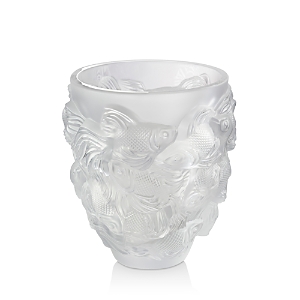 Lalique Rosetail Vase
Beautifully sculpted with a fighting fish motif. Dimensions: 9.09"H x 8.5"D. France
Gifts for Her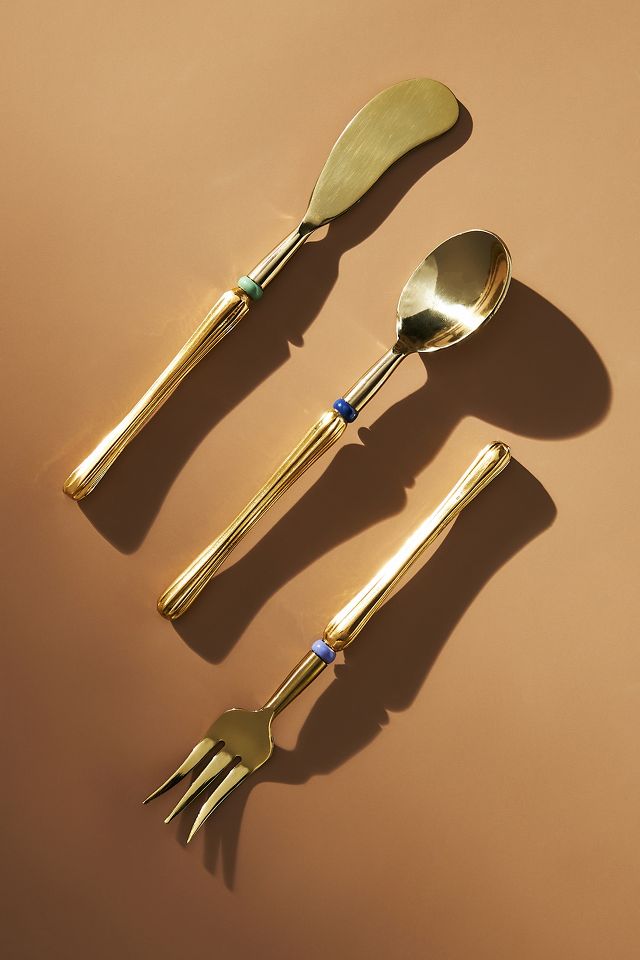 Rosie Mezze Set
Brass-finished stainless steel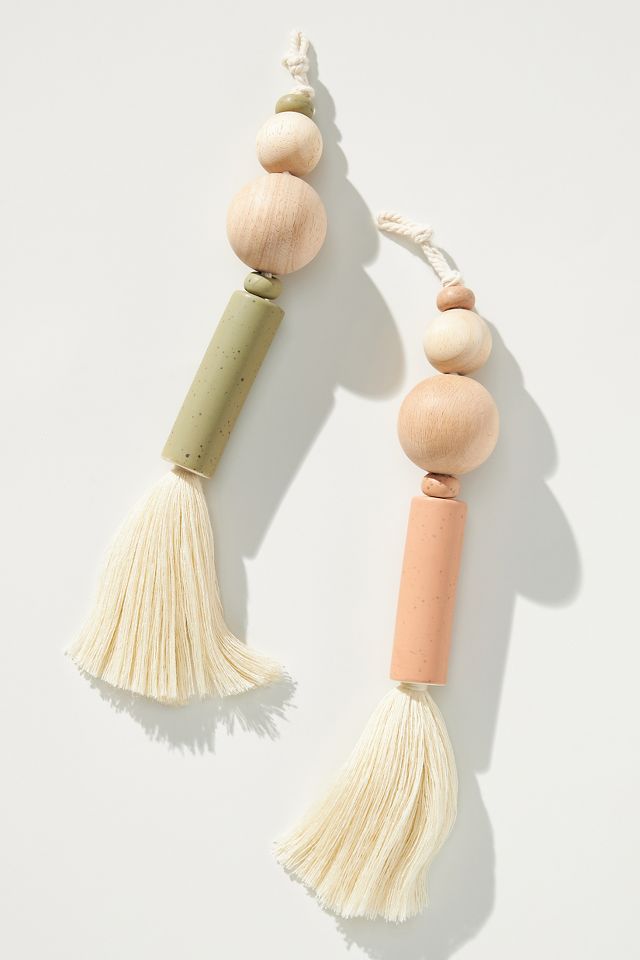 Serenity Scented Tassel
Place this tassel on the knob of a wardrobe, powder room door, or dresser of drawers to add a touch of scented bliss to your space.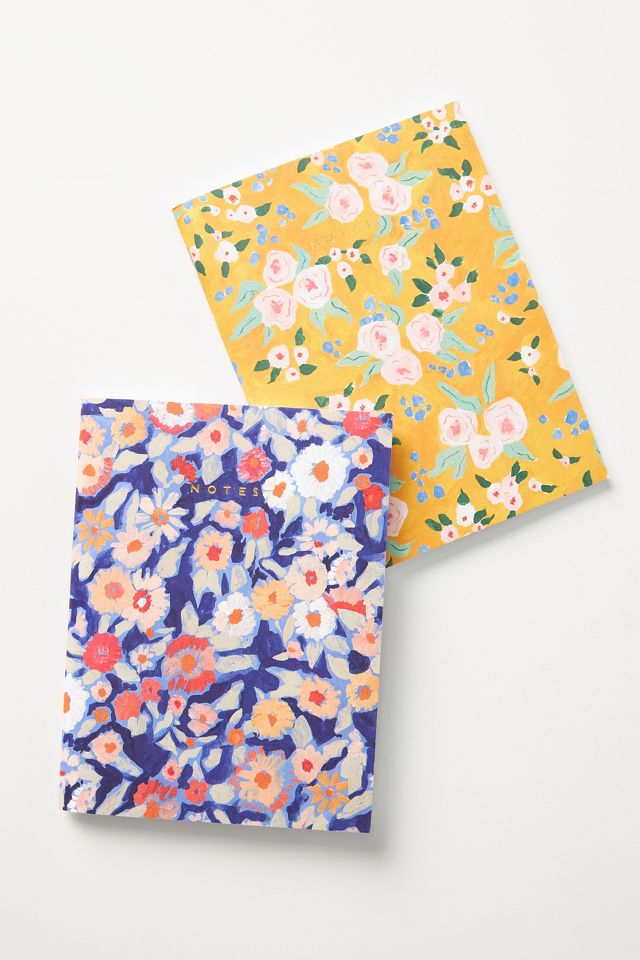 Seedlings Wildflower Notebooks, Set of 2
Take notes in style with this set of journals featuring vibrant, eye-catching covers. They're packaged with a biodegradable seed paper band - made entirely from non-invasive wildflower seeds and post-consumer material - that can be planted in a pot of soil to grow beautiful, blossoming flowers.

The New Parisienne
Featuring 50 activists, creators, educators, and visionaries, this book reveals Paris as a blossoming cultural center of feminine power - and lifts the veil on the oversimplified archetype of the Parisian woman, recasting her as she truly is.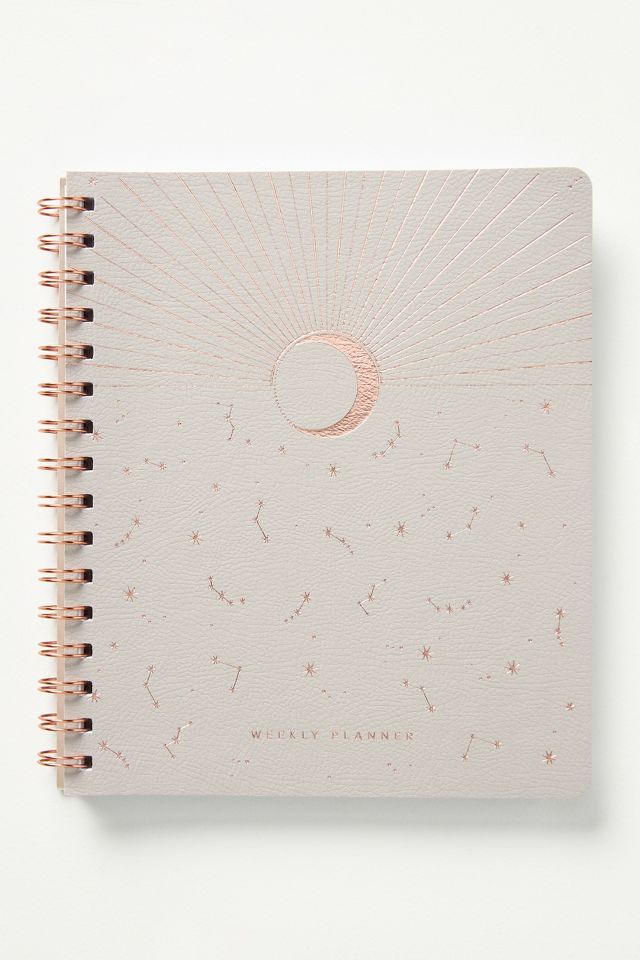 Moonrise Weekly Planner
This undated planner comes with weekly scheduling pages within a faux leather cover with metallic gold foil stamping.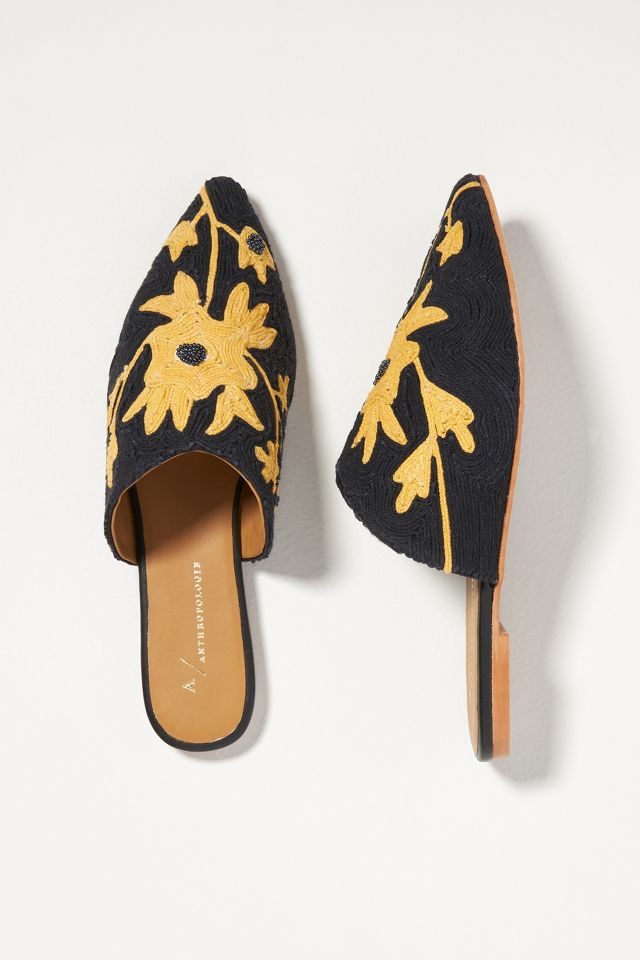 Embroidered Floral Mules
Leather upper, insole, sole. Embroidered embellishment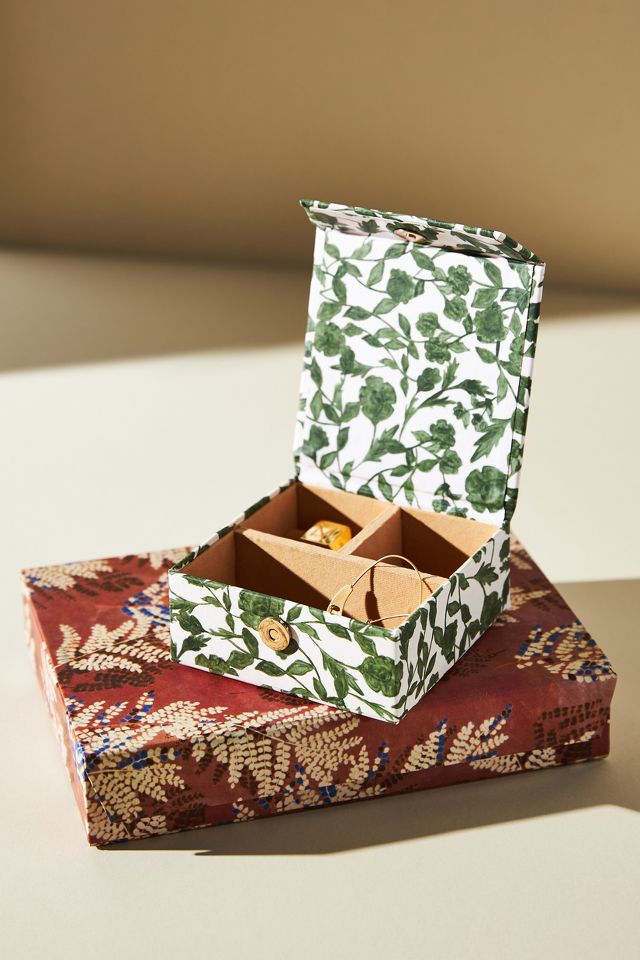 Recycled Paper Jewelry Box
For the hostess who has it all, gift her a piece to store her treasures in. Handcrafted from recycled cotton paper, this jewelry box will become home to her forever-favorites.

Hermès Circus Round Box
Round box made of porcelain. Dishwasher safe, but with use of nonabrasive cleaning agents, in the form of powder not liquid. Not to be used with bleaching or citric based cleaning agents. Approx. 3.9"Dia. x 2.4"T. Made in France.

Gathering Basket
Gather fresh flowers clipped from your garden with this sweetly woven basket.

Screen Printed Small Round Tray
This bronze finished aluminum tray features a screen printed pattern. Glass insert included.

Rifle Paper Co. x Corkcicle Lunch Box
Featuring an iconic floral pattern by Rifle Paper Co., this sleek lunch box by Corkcicle is designed to keep its contents cold while you're picnicking outdoors or on the go.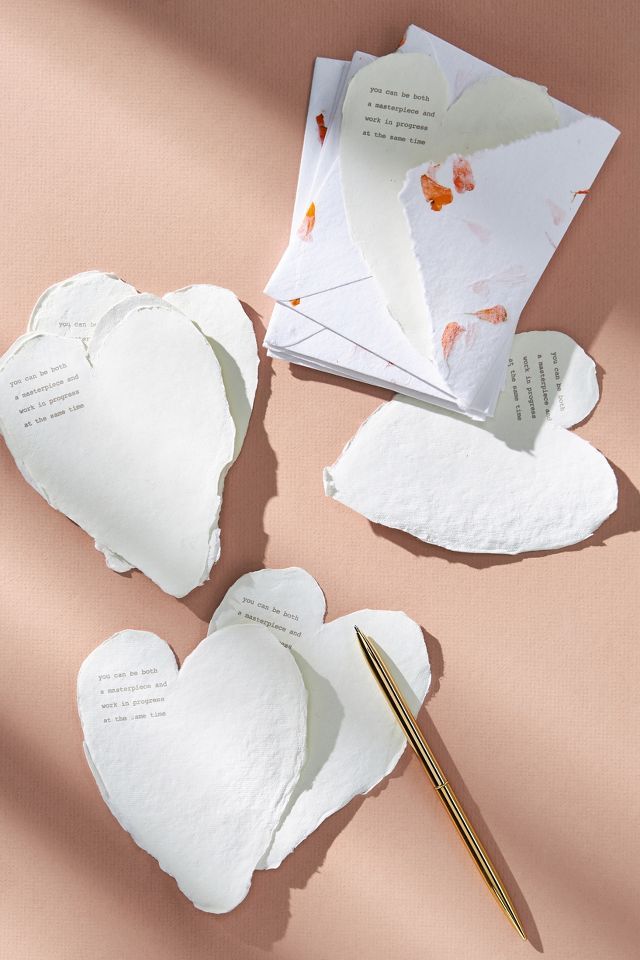 Heartfelt by Anthropologie Dried Floral Boxed Card Set
We know that a heartfelt note can instantly uplift your spirits. This boxed set features a phrase to inspire love and appreciation: "You can be both a masterpiece and a work in progress at the same time." Better yet? Each card is lovingly hand-torn by artisans in the shape of a heart and comes with paper envelopes embedded with dried florals.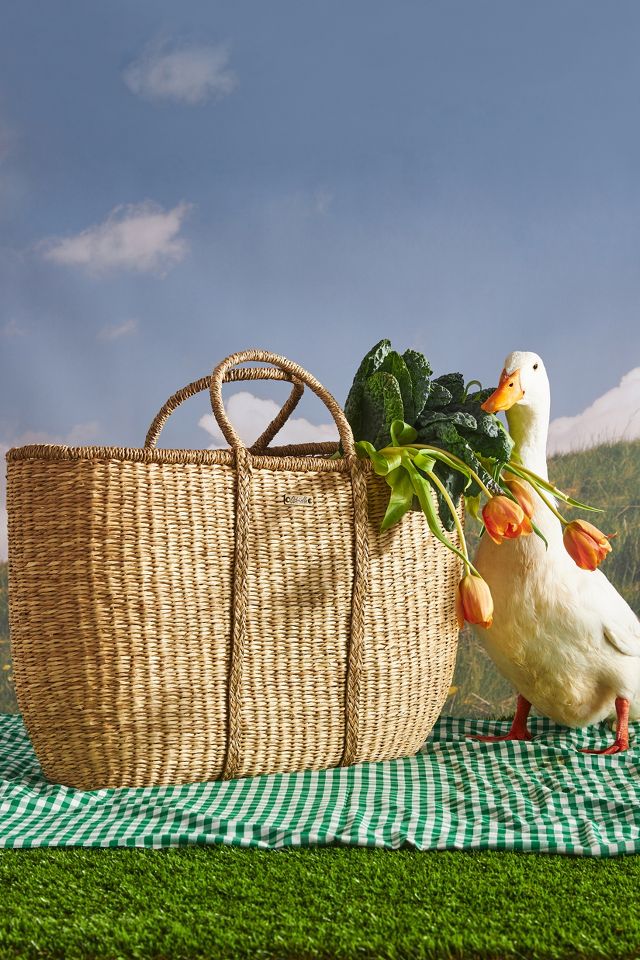 Olli Ella Picnic Basket Tote Bag
This oversized picnic tote can hold everything from fresh market groceries, to beach trip essentials. Hand woven from natural seagrass with braided detailing, it also lends itself as a piece of decor for your home, where it can be used to artfully store laundry, toys, or throw blankets.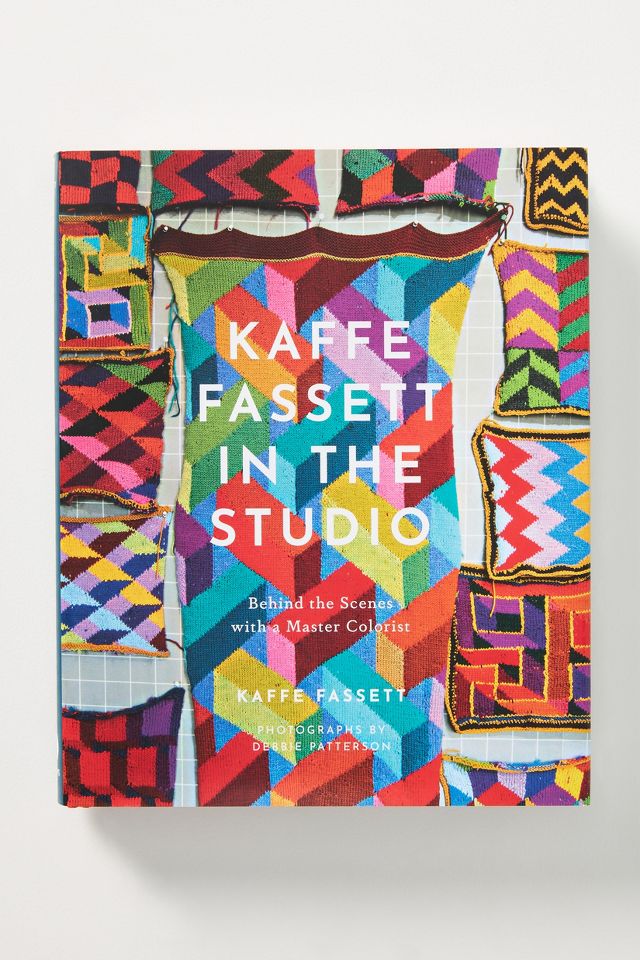 Kaffe Fassett In The Studio
In this visually captivating book, world-renowned artist and textile designer Kaffe Fassett provides a window into his creative process while offering readers patterns, ideas, and inspiration along the way.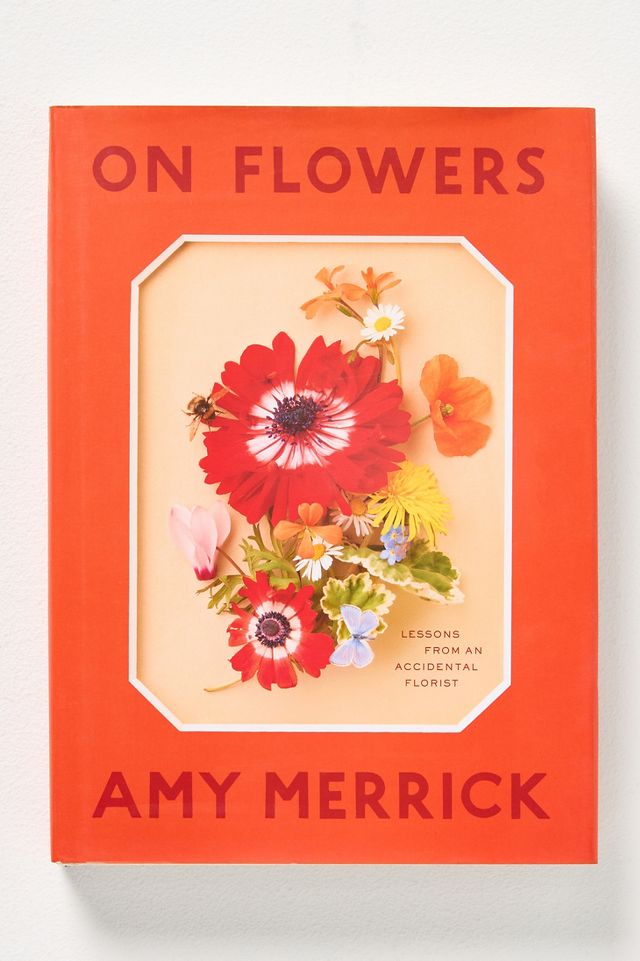 On Flowers
A lovely gift for Mother's Day, this coffee table-worthy book invites readers to learn all about the secrets of flower arranging - from selecting materials, to mastering eye-pleasing proportions.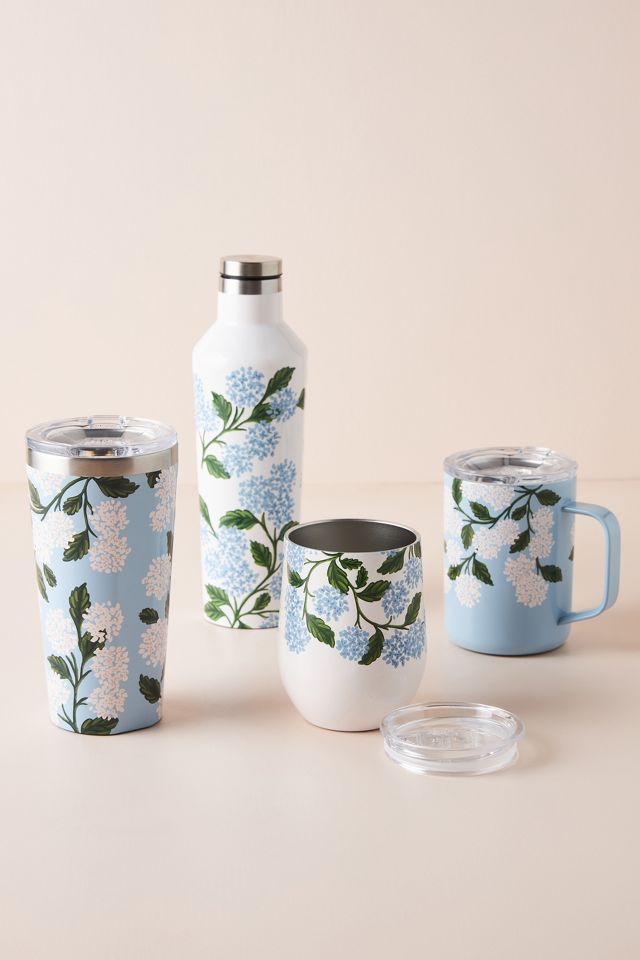 Rifle Paper Co. x Corkcicle Collection
Featuring an iconic floral pattern by Rifle Paper Co., this triple-insulated Corkcicle collection is designed to keep beverages cold and hot for hours.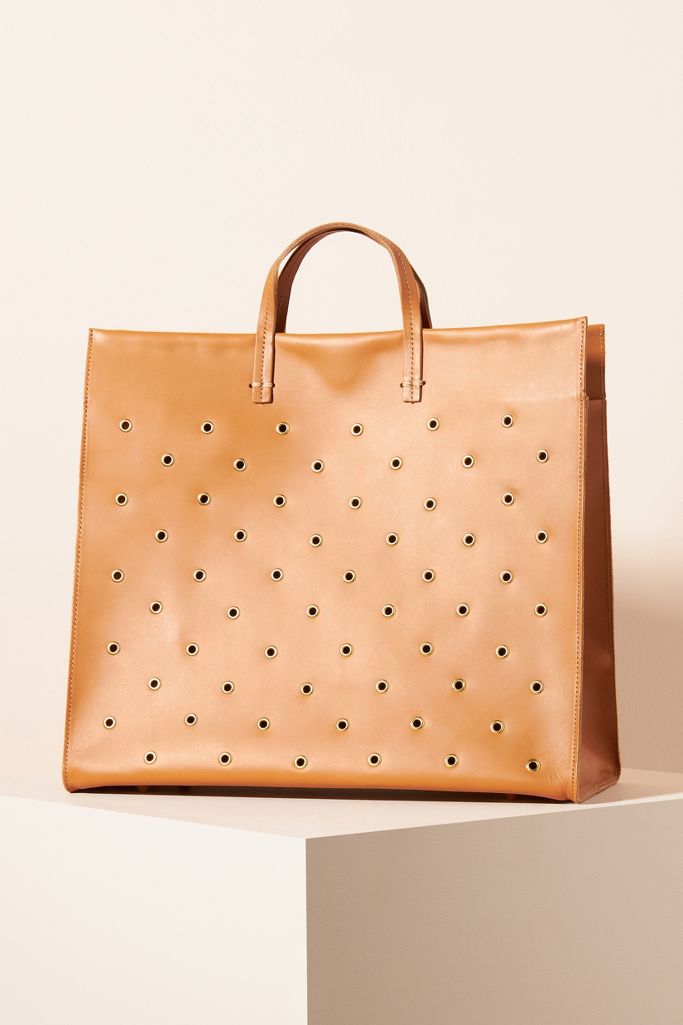 Clare V. Studded Simple Tote Bag
Studded with grommets, this sleek leather bag brings polish and poise to any ensemble.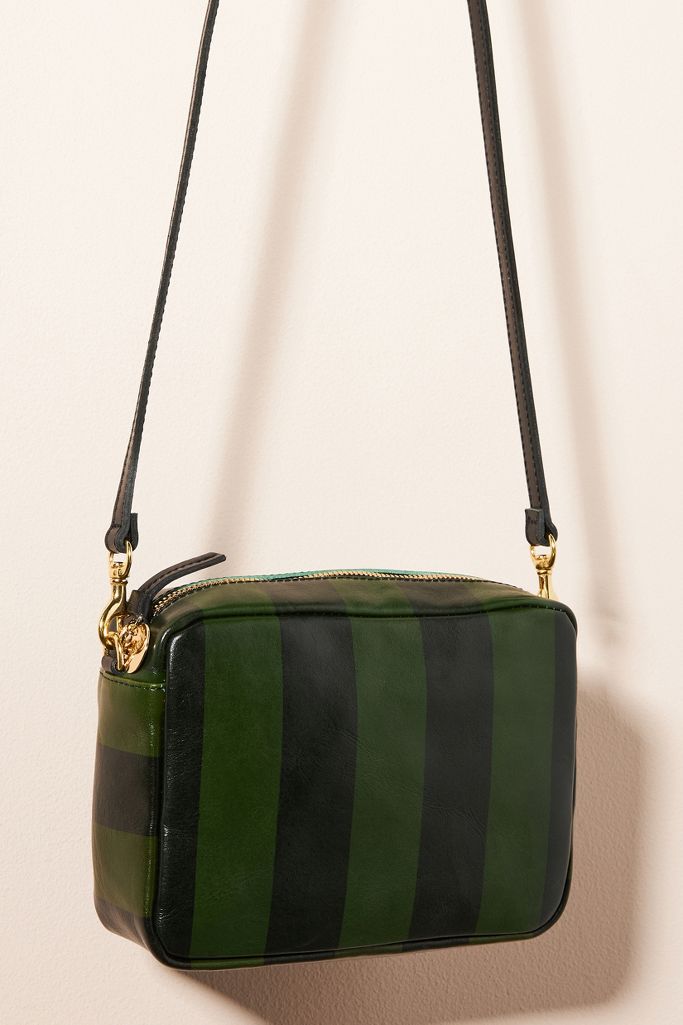 Clare V. Studded Crossbody Bag
Studded with grommets, this sleek leather bag brings polish and poise to any ensemble.

Clare V. Delphine Tote Bag
Rendered in luxe leather with a chain strap, this tote is an effortlessly chic essential for daily wear.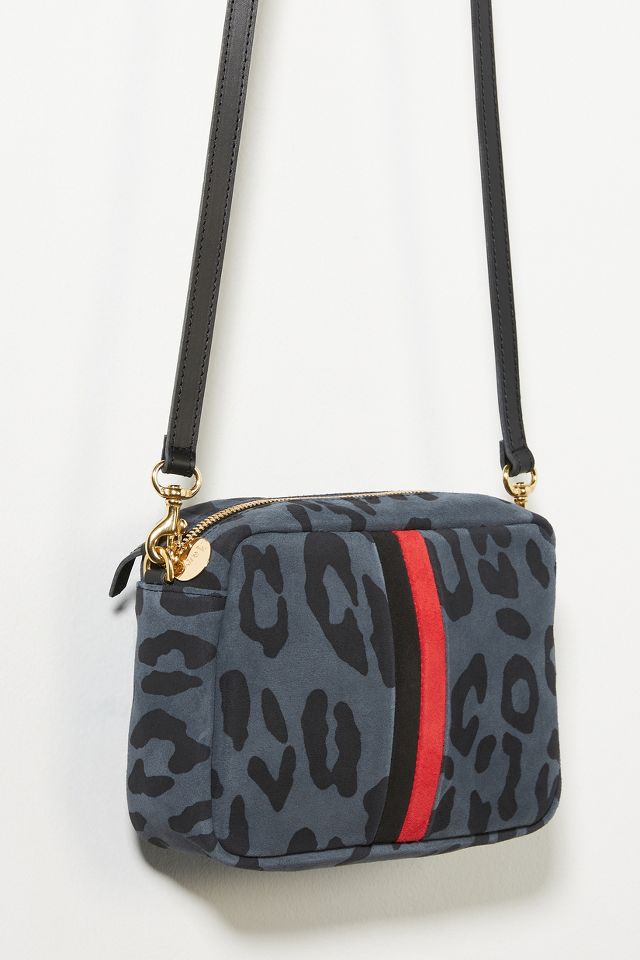 Clare V. Midi Sac Crossbody Bag
This leather bag makes an instant statement while holding your essentials with hands-free ease.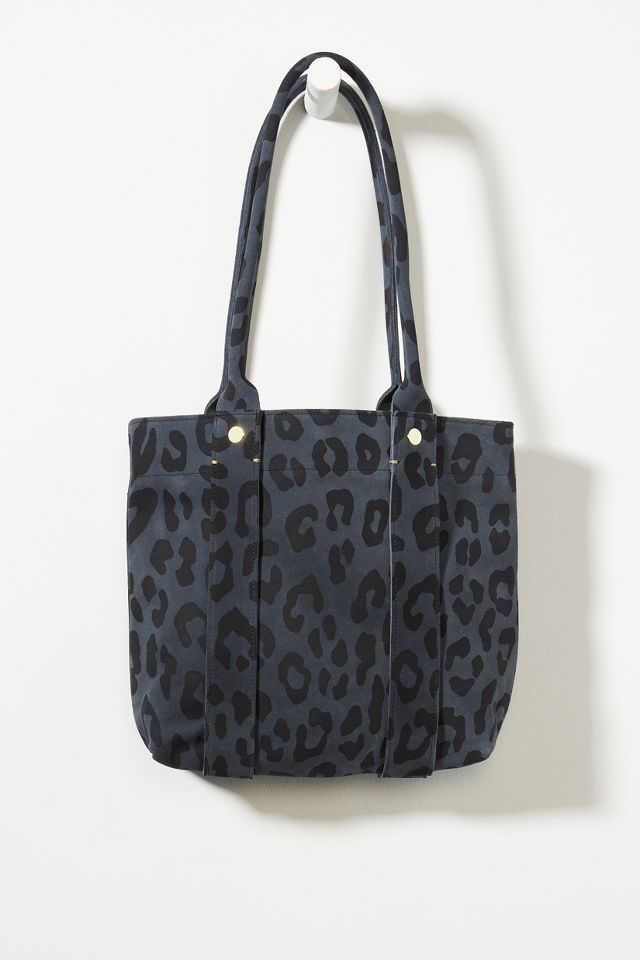 Clare V. Le Petit Cousin Tote Bag
Crafted from luxe suede with an eye-catching leopard motif, this streamlined tote is sure to be a favorite for years to come.

Olivia Riegel Rose McKenzie Pewter Frame, 4 x 6
Highlighted by shimmering Swarovski crystals, this frame brings an elegant touch to your favorite memories.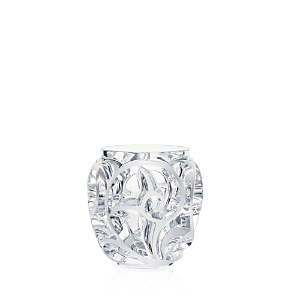 Lalique Tourbillons Small Clear Vase
A gorgeous interpretation of Rene Lalique's original design, this vase is beautifully crafted from lustrous crystal and finished with an ornate scrolling motif.